Deserved victory for the yellow team with a stellar DiLeo, who finished with 22 points. Baskonia adds the first defeat of the season.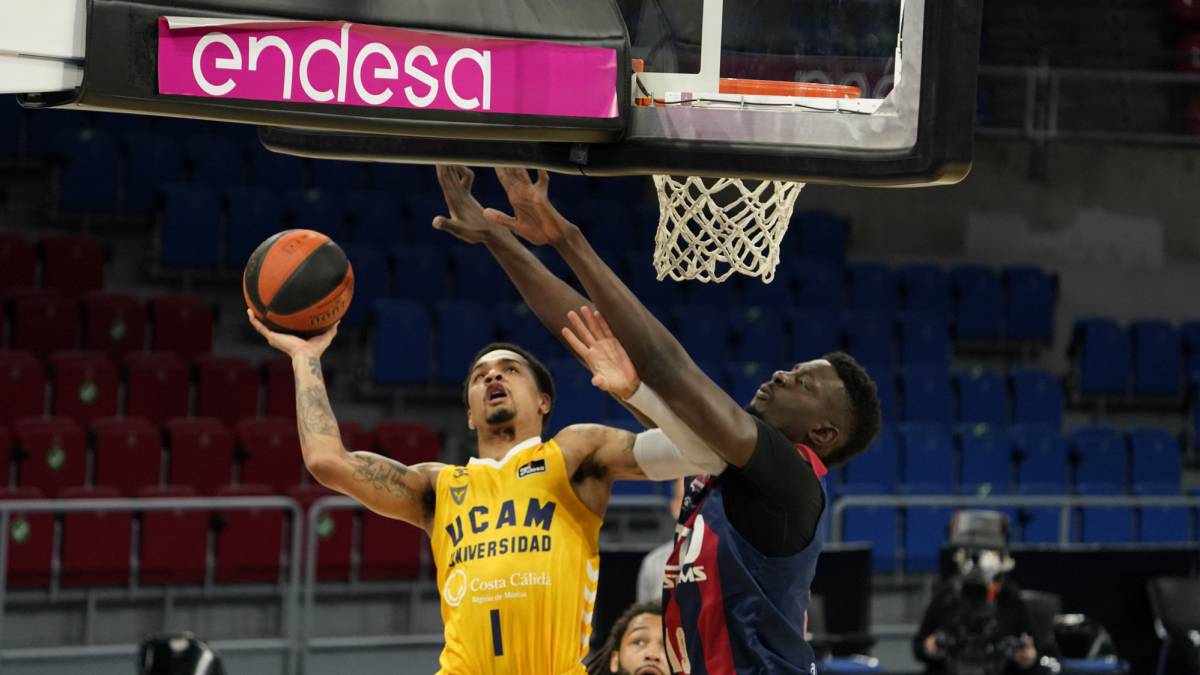 Campanada of the UCAM in Buesa. Deserved victory for the yellow team with a stellar DiLeo, who finished with 22 points. TD Systems crashed into the paprika zone and added the first defeat of this season clearly. At 70-74, Henry threw a front triple that did not enter and that was the end of the game. There and in the free throws made by the visitors in the final moments. Some Baskonia players were quite portrayed. A replacement for Carrington is missing and Dragic is still injured, so the others are forced to pitch in and fill in the gaps.
Murcia started much more focused than Baskonia. And that Frankamp took a long time to get the cropped out. The locals missed their pitches and signed very poor percentages. Vildoza, without going any further, lost three consecutive triples. The Vitorian disconnection began to be dangerous with the 10-19. The Murcian game was coral and many players helped in scoring. Sito Alonso felt very comfortable in the Buesa with Josean Querejeta sitting in the box within his direct field of vision.
But Dusko Ivanovic called his team to chapter and TD Systems regained control of the light with the 26-25. Diop was the best local option in the inside game and Baskonia began to keep the tempo of the clash controlling several facets. It was when the figure of Dani DiLeo emerged, who hit four consecutive triples and left the score in a symptomatic 35-42 favorable to UCAM at the Buesa Arena. The exterior went to rest with 15 points in his private account.
As soon as he came back from the dressing room, Frankamp began to see hoops and Murcia maintained the differences comfortably. It was when Jok was injured and Sito Alonso began to see that things were getting complicated for him. With 49-52 he asked for a timeout to stop the local progression. Murcia has a happy and committed basketball that will give many joys to its fans throughout this season.
Baskonia gritted his teeth in the final quarter but things did not go well for the Basque team. TD Systems suffered at five for five and the key players ended up very tired. Murcia, however, did not lose face to the crash and finished the task with excellence. DiLeo, sensational in the second quarter, gave the finishing touch to the Catalans in the final minutes. Him and, of course, Frankamp. Strawberry also did his thing when things got a little tricky on the court. In addition to Jok, Lima was injured with a blow to the side.
Photos from as.com