Moyá: "It is time to see the best version of Nadal"
Rafa Nadal's coach considered that the winner of 19 Grand Slam titles "is showing a great level" in this edition of Roland Garros.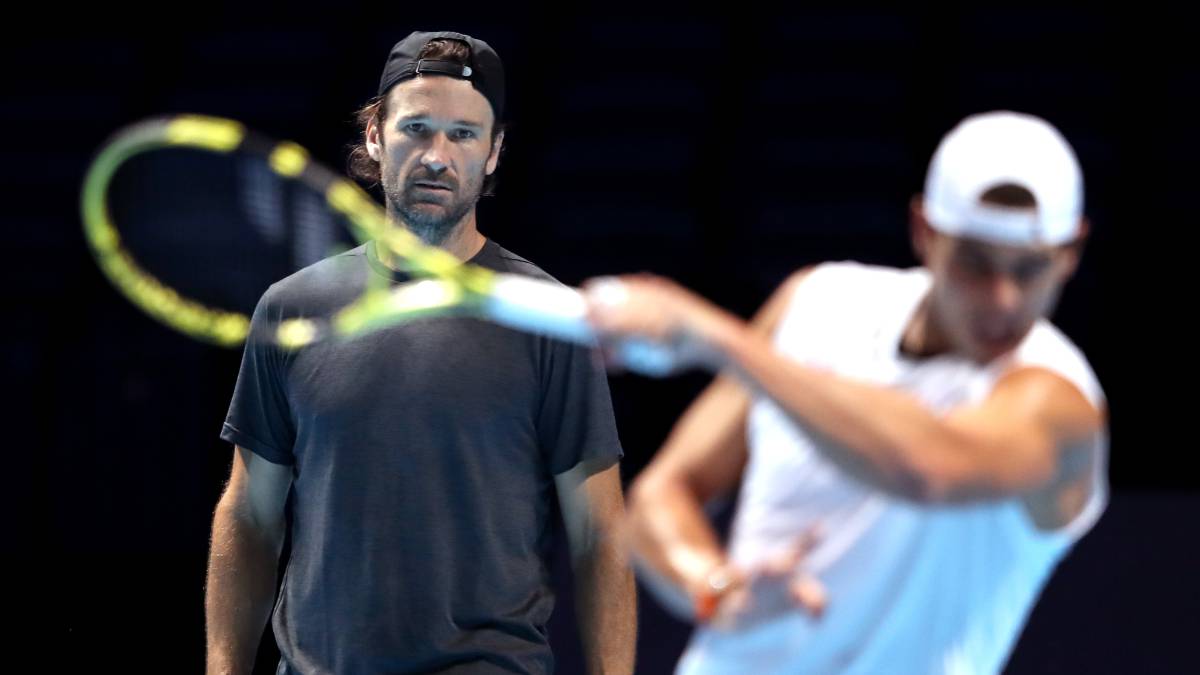 Carlos Moyá, coach of Spanish tennis player Rafael Nadal, considered that the winner of 19 Grand Slam titles "is showing a great level" in this edition of Roland Garros and pointed out, facing the semifinal match against Argentine Diego Schwartzman, that " now is the time to see the best version "of the Mallorcan in his aspiration to win for the thirteenth time in Paris.
In an interview with Eurosport, Carlos Moyá assured that Rafael Nadal "is adapting very well" to a tournament that is being atypical, due to all the conditions. "Rafa has competed little this year, so it is good to have comfortable matches such as the first ones and to have great challenges like yesterday against Sinner. Nadal is showing a great level and now is the time to see his best version," he said .
Moyá explained that Nadal must adapt his game to these conditions and "have a much more direct game than usual on this surface, so he cannot speculate too much." "Either you dominate from the beginning or you are lost and an example of this is Sinner himself. Rafa's predisposition is very good and I see him very well physically, so I think that in general it is a very good Roland Garros for Rafa. two great challenges ahead and Rafa will have to give the best of himself to overcome them ", he said.
The first happens by defeating Diego Schwartzman in the semifinals. "It will be a very difficult duel as we saw in Rome. Diego's match yesterday against Thiem was incredible and I think that even Diego was able to win more easily. It is true that he could also lose the match. A totally dramatic and very emotional match. The players have two days off to recover, but I always say that a Grand Slam is like a marathon. The fewer hours you are competing the better to face the final sprint. Still, Diego is an incredible player and we do not believe that the physical factor going to influence too much, "he added.
Asked about the performance of the Serbian Novak Djokovic, Moyá commented: "Novak is playing at a high level. He played a very hard game against Kachanov and he solved it quite well. He is a great player and I think he is the player who benefits the most from all these conditions of this very special Roland Garros. We are concentrating on our work for the semifinals and if the time comes to face Djokovic it means that Rafa is in the final and that Djokovic has won both of his games. Nole has a difficult match with Pablo today Carreño, so little by little, "he sentenced.
Photos from as.com