Moyá: "We have no doubt that Nadal is going to play well"
Carlos Moyá, Rafa's coach, gave his opinion about the Roland Garros semifinal match that the Balearic Islands played against Argentine Diego Schwartzman.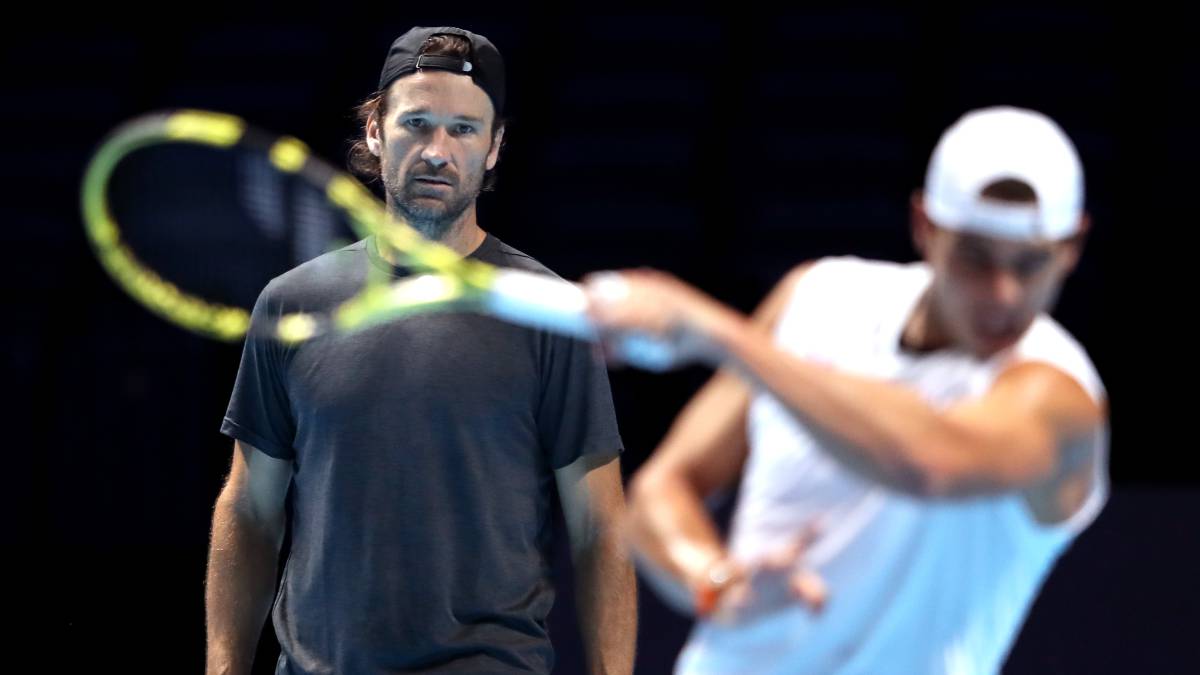 After rallying with Rafa Nadal in morning training, from 12:00 to 13:00, his coach, Carlos Moyá, attended a group of Spanish written media, via Zoom, in a talk in which he spoke about how he sees the Balearic Islands and his confrontation against Argentine Schwartzman in the semi-finals of Roland Garros.
What aspects of Schwartzman's game harm Nadal?
We know him well, but the analysis remains for the team. There are things that make you uncomfortable and others that can hurt you. There is a plan that we will try to put into play, but if Rafa does not execute it well against a rival like him, he will lose.
Can the crossed backhand against this opponent be important?
Until now it has not been essential, but you will need it. He has to be at his best and the crossback is an important part of his game. It is a very natural blow for him and if he is confident it will come out without much effort. You have to feel it and be fine and fresh in your head. It is fundamental in Rafa's success in these years.
Is there much difference between this year's Schwartzman and previous years?I would say that there is a difference between the Schwartzman of the last month and of the previous years, because even Rome, after confinement, had not had great results due to small accidents. It has a lot of quality. The fact of winning Rafa gave him a mental and confidence leap. We had always respected him and he seemed dangerous to us.
Do you think the Argentine has a real chance of winning?
Of course you will have options. He beat Rafa in Rome and Thiem here, so it's no surprise he's in the semi-finals. It is time for Rafa to give his best level and we have no doubt that he will, although Diego is capable of beating him.
Do you think current tournament conditions benefit Schwartzman more?
Rafa has always adapted to the circumstances and has won in all kinds of conditions on clay. If you give it a choice, they would be far from what we have found here. But he gives her hope and courage. We fight with all weapons.
Is nothing physically fit as he seems?
Yes, no problems or pain. Playing games has put him in that tone with which he is prepared for whatever comes. He went through difficulties with Sinner and solved them. Against Schwartzman in Rome he did not manage them well. I would have liked more shot to arrive. To reach 100% you have to win games. He has more to do, but he is prepared and the confidence that he is going to play well does not raise doubts.
Photos from as.com