MotorLand looks for a new winner in MotoGP
Since 2012 there has always been a Spanish victory, but the last came with Marc Márquez, absent again this weekend due to injury.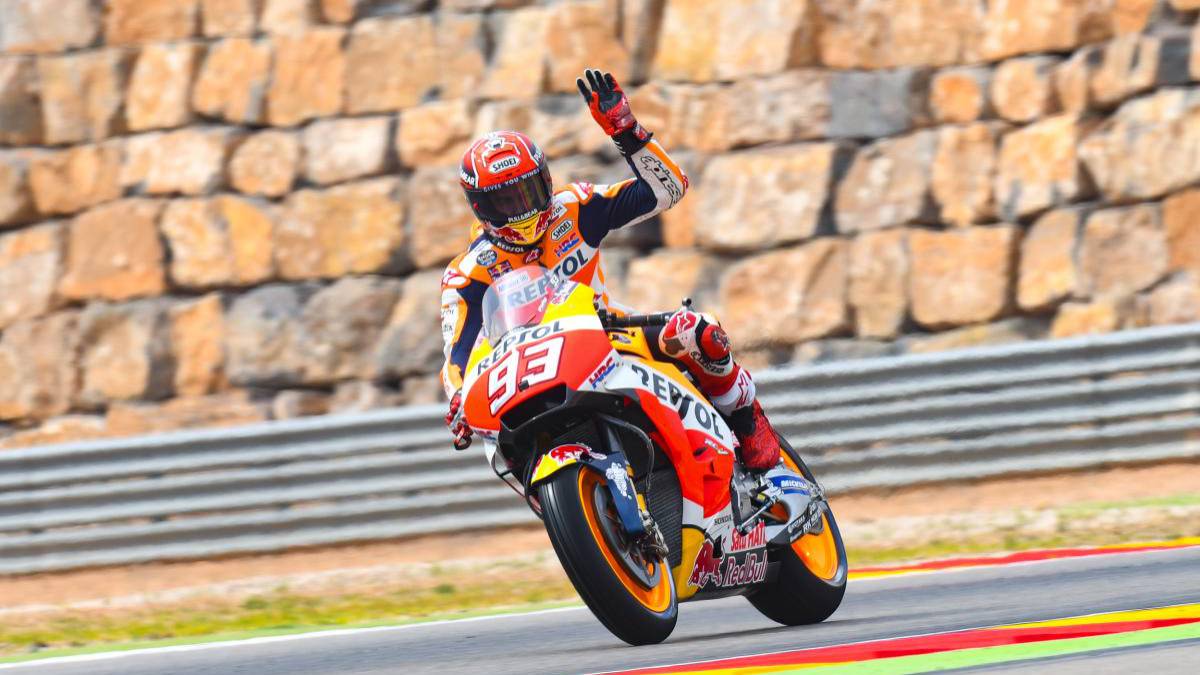 The Alcañiz MotorLand circuit is a perfect ally for Spanish MotoGP riders, because one of them has always won uninterruptedly since 2012, nipping the drought of the first two years, when Stoner prevailed, the first with Ducati and the second with Honda. The thing is that none of the riders on the current grid have won in MotoGP at the Aragonese track, because Marc Márquez, who has won this track five times, is still absent due to injury. So MotorLand is looking for a new winner this weekend in the queen class.
Ten years of GGPP since 2010 and eleven seasons for the spectacular Aragonese track, which in its eleventh season will host two consecutive appointments, the Aragón GP and the Teruel GP, thus coming to the rescue of the championship in the season COVID-19, which has forced a never-before-seen calendar of 14 races and with this circuit plus those of Jerez, Austria, Misano and Valencia doing double.
The most successful factory on this track is Honda, with 7 victories, one for Stoner in 2011, one for Pedrosa in 2012 and five for Márquez, those of 2013, 2016, 2017, 2018 and 2019. The current champion will again be absent in this appointment for his right arm injury. Yamaha has celebrated two triumphs, both of Lorenzo in 2014 and 2016. And Ducati one, that of Stoner in the first visit of MotoGP to these facilities, in 2010, the year in which he also received the award from the team association (IRTA) to the best GP of the course.
MotorLand is the sixth Spanish circuit with a presence on the World Cup calendar, after Jerez, Montmeló, Jarama, Montjuïc and Cheste, and it is one of the five on the current calendar in which it runs counterclockwise. The others are Texas, Sachsenring, Phillip Island, and Cheste. In addition, it is one of the five circuits that Rossi has visited without a victory. The others are Texas, Austria, Thailand and Istanbul.
Although the authorities of Aragon valued the possibility that there would be an audience in the stands during this weekend and the next, these two GGPP will also be behind closed doors. And the same will happen when the two appointments of Ricardo Tormo arrive.
Photos from as.com