Mirror: Juve plans € 400m offer to sign Mbappé
The British newspaper ensures that the Italian club will go after the PSG striker and that it would include Cristiano in the operation.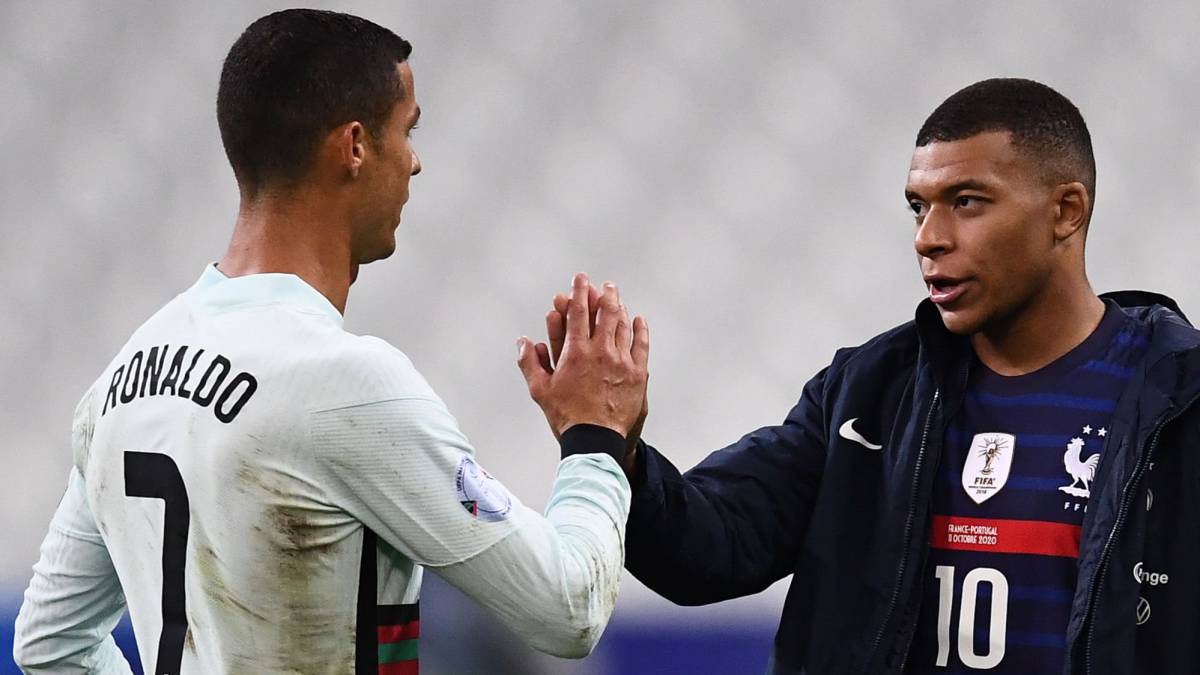 Juventus plans to burst the transfer market. According to Mirror, Vecchia Signora intends to make an offer of 397 million euros to sign Mbappé in an operation in which Cristiano would end up at PSG. In Italy, Tuttosport ensures that Juve seeks to get ahead in the operation and thus achieve what would be the most expensive signing in history, exceeding the 222 million that led Neymar to change Barcelona for Paris. Mbappé has a contract with PSG until June 2022 so next summer seems fundamental in his future.
Mirror includes Cristiano's name as part of the agreement for Mbappé to sign for Juventus. The Portuguese has already been related to PSG in the past to the point that the British media talks about Jorge Mendes, the player's agent, "having conversations" with the Parisian team last summer. While the fight for the signing of Mbappé leads Juventus to face Real Madrid and Liverpool. The Frenchman has sent the team Zidane coaches more than one message, letting himself be loved, the last one after publishing a photo with Modric after playing against Croatia in the Nations League. Klopp's good relationship with the player and his family plays in favor of the English team. In case of obtaining the hiring of the French, the Vecchia Signora would have to solve the problem of the salary mass that it would generate.
Mbappé and Cristiano, the two protagonists of the operation, met in the goalless draw between France and Portugal in the League of Nations.
Photos from as.com