Miranda, the great incentive for Álex Moreno to take off
Both the club and Pellegrini believe that the arrival of the Barcelona left-back should serve as a boost to the former Rayo player. The fight starts against Real.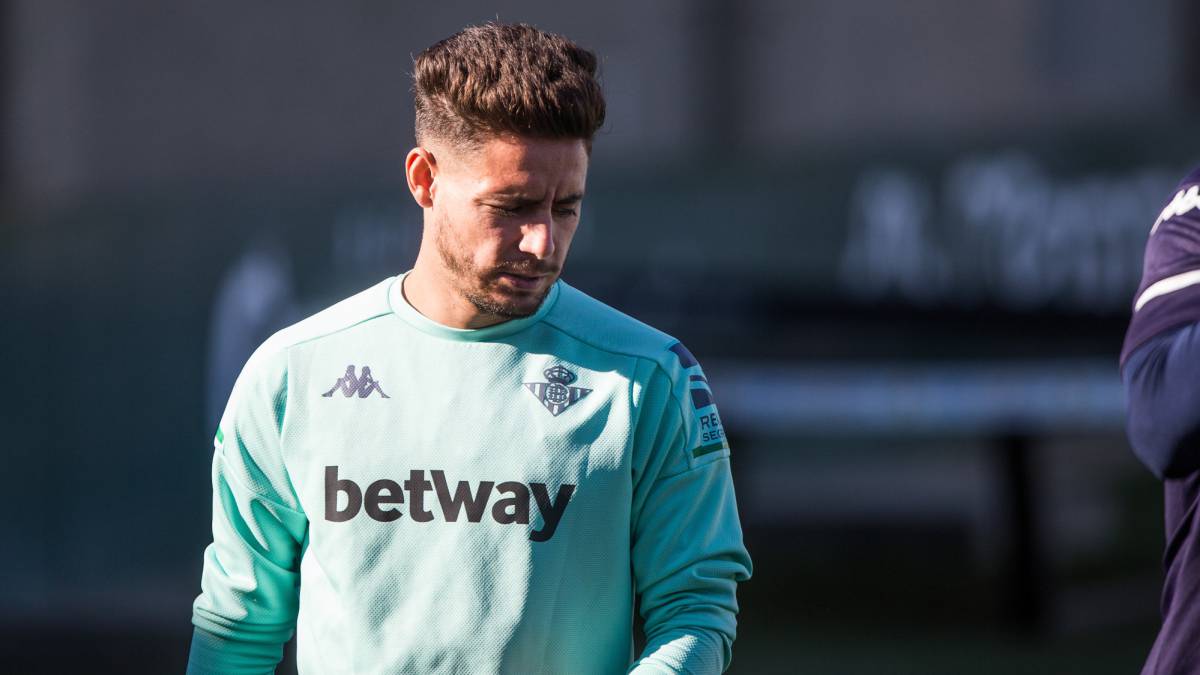 Álex Moreno has played everything so far this season. Manuel Pellegrini did not have any competitive piece on that left side so far, despite the fact that doubts about his player's performance could be on the table. It was not his best start to the course. Against Real Madrid or Getafe he exposed a gray version that uncovered many shortcomings of the team on that side and that forced a movement that seemed destined to take place: the Betic team signed the loan of Juan Miranda in the last breath and now Álex Moreno has a challenge on the table with the obligation to recover his best moment, the one that earned him so that Betis paid Rayo Vallecano more than seven million euros.
Both the Verdiblanco club and Manuel Pellegrini himself trust in the performance that Juan Miranda can give in Heliópolis, who has already gone through the Betis children, but they are also aware of the boost that it can bring to Álex Moreno. The technician already asked before the market closed that he should have two pieces in that position, knowing the importance of giving competition to the Catalan on that left side. Last year he signed some brilliant games and in this start of the campaigns doubts settled on his figure, although in Mestalla he did find more solvency on the defensive side. It is precisely the task that Pellegrini intends to carry out with him: his importance in the team is sometimes minimized due to his defensive errors and now there will be almost no margin for error.
Pellegrini has reflected in his decisions that no piece has a predetermined place in this Betis. It gave the opportunity to some secondary pieces to take immediate prominence in the team. It was the case of Sanabria, who punished the bad version of Borja Iglesias, or even the change of position of Canales when William Carvalho signed a performance to be forgotten against Getafe. Miranda wants minutes right away. "I am prepared to play from the next day," he said in his presentation. The national team break has given him an important time to adapt to the game system of his new coach and the way his teammates play. A new battle for ownership starts against Real Sociedad.
Photos from as.com