Mir: "Quartararo is the rider to beat and the one who has the pressure"
The Suzuki driver is confident that the problems he caused at Le Mans will disappear in Alcañiz and is confident of victory: "I would like to start here."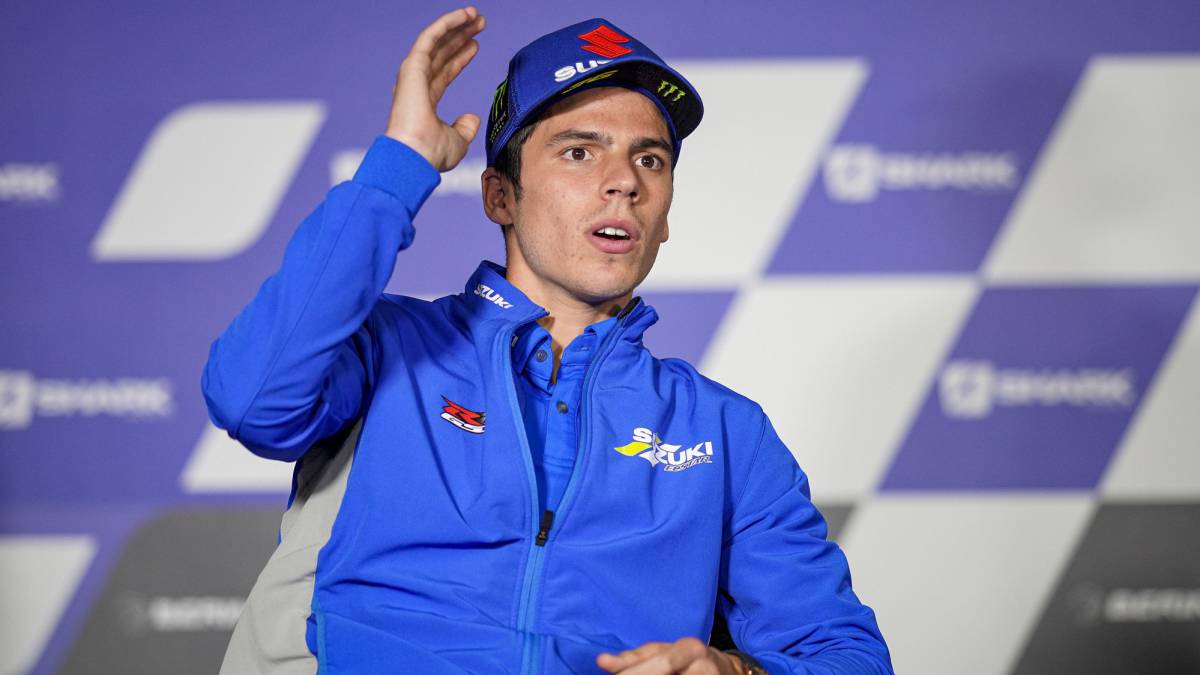 Second overall in MotoGP, with ten points behind Quartararo, whom he points to as the man to beat this Sunday in Alcañiz and to whom he transfers all the pressure. This is how Joan Mir arrives at the Aragón GP, ready to make his debut on this track in the queen class. His face lights up as he says it.
-No rider on the current grid has been able to win in MotoGP at this circuit, removing Marc Márquez, who is still at home. What do you think this is due to and who do you see opening this Sunday?
-You have to take advantage. I'll try to be me I would very much like to premiere in Aragon. It is a beautiful track, in which I have very good memories and in which I have been fast in all the categories, every year. It would be very special to get my first MotoGP victory here. Until Friday, in the first or second outing, I won't understand my potential, but it would be amazing to win here. And becoming the only one on this grid who has won in Aragon is something that excites me. What I don't have is a clue as to why no one has won yet.
-Are you worried about what happened at Le Mans or can you reset? And if not, are you worried that you could drag those problems into more races? I am telling you this because lower temperatures are expected…
-I think it was a Le Mans thing. What does not make much sense is that it was fast there in all sectors except the first. And it doesn't make much sense, because in the past we've been cold fast. I don't think that came because of the cold but because of the package at Le Mans. I think we can be competitive here. Sometimes with this year's tires you don't understand the true level until Friday arrives.
-Who is the pilot to beat this weekend and say if you saw Quartararo leave Le Mans victorious or defeated, after taking two points for the general?
-The pilot to beat here is Quartararo, because he is the one who is leading the World Championship and the one who has all the pressure, the one who can lose it. He is probably the one that gave up the most at Le Mans, because he had a good pace to have a good race there and he didn't know, well, he couldn't do better at Le Mans and he didn't score many points compared to his rivals. We will try to be strong here and risk it.
Photos from as.com