Michelin gives more grip than Dunlop in wet Le Mans
The first free session of each session saw many falls in the small categories (29) and none in the queen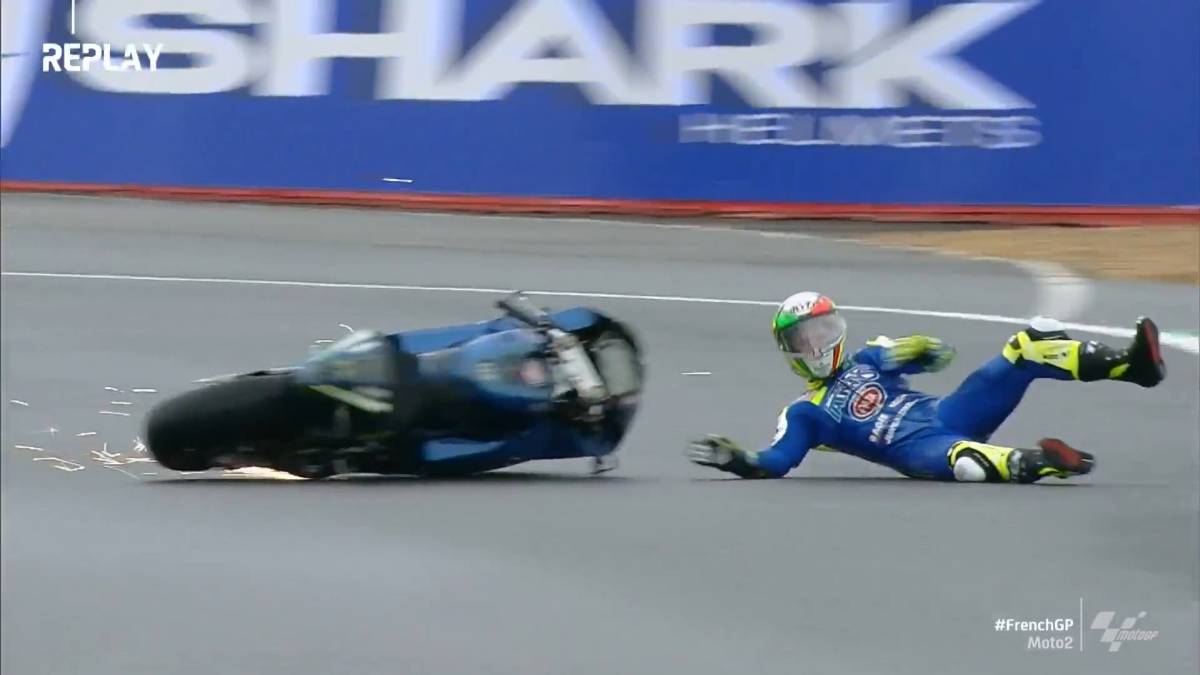 The Motorcycle World Championship is a championship for drivers and motorcycles. It is not from tire brands because it is a single brand in all three categories. Dunlop supplies Moto2 and Moto3 while Michelin does it in MotoGP and, although there is no direct competition between them, Michelin has come out strongly reinforced against Dunlop after what was seen on the first morning day of the French GP. This is because the tires of the French firm have offered much more grip than those of the British on the wet asphalt of Le Mans. Such has been the difference that, while in MotoGP not a single crash has been seen, in the other two categories they have multiplied. Up to 17 have been seen in Moto3 and 12 in Moto2, for a total of 29,
"The weather and the tires do not help and we must also bear in mind that it is the first time of the year that we have little grip, cold and rain on the track", said in Dazn somewhat resigned Gino Borsoi, the team manager of the Inde team Aspar. And it is that historically Le Mans has been a circuit with little grip in the dry and that complicates things a lot for the drivers in the wet. And things continue despite the fact that it was resurfaced in 2016. This has not prevented us from seeing a lot of scares and many falls. There have been them of all colors, from the front and the back, some as inexplicable as that of the Moto2 leader, a Marini who crashed as soon as he left, going at just over 50 per hour. And it is that the front tire does not warn. As Aspar complains, "an evolution of the Dunlop water tires is needed." The ones you have here are from last year and so there is no possible evolution.
In MotoGP, under the same conditions, there were no slips and it was also faster, because Bradley Smith's time, who was the fastest in FP1, was 12 seconds behind the track record. In Moto2, on the other hand, Kasma Daniel's time was 17 seconds slower than the record, held by Bagnaia. And in Moto3, McPhee was 13 seconds behind Martín's record.
Photos from as.com