Mercedes' reasons for not giving its engines to Red Bull
Toto Wolff points to the supplier's lack of capacity and low media exposure. "We are not telling the story of hybrids well."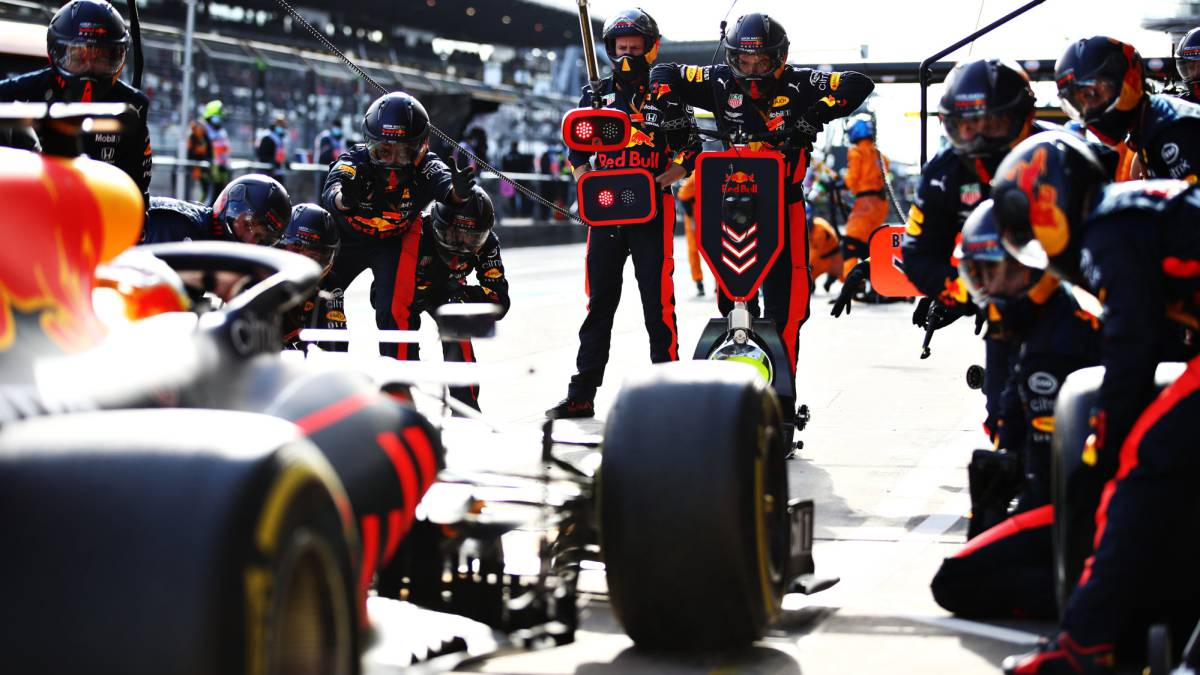 Not many years ago, Red Bull and Mercedes evaluated a possible synergy in Formula 1 in the form of a team and an engine manufacturer. It didn't go any further, but it was considered, and the need for the Austrian team to find a replacement for Honda now revives those circumstances. Toto Wolff, competition director of the German firm, assures that they are unable to supply power units to their rival due to a capacity issue (they already have McLaren, Aston Martin and Williams apart from their own team) and because they would not obtain great benefits in terms of media exposure.
"Now it is a simple capacity problem, these power units are very complex and we cannot just spend, everyone at Daimler has to look at costs. From a logistical point of view, it is impossible for us to supply engines to Red Bull And from a marketing point of view, an engine supplier does not benefit from working with equipment. That is why we bought equipment and now we experience the benefits of having it, "says the Austrian. He admits that in the past they considered it: "So the idea was that Mercedes and Red Bull could work together with marketing, we were interested in their platform because they are a brand that they like. This is what we talked to Christian (Horner), that they could unite in some way and that at Daimler that would be considered. But it never happened. "
For Wolff, Honda's departure is a consequence of emerging automotive trends and the pandemic crisis, but he thinks F1's hybrid engines are a relevant technology. "We are not telling the story of hybrids well enough. With 50% efficiency, with some exhaust or kinetic energy recovery technologies, with our batteries, we are a good example of hybrid technology. For the next generation of motors (starting in 2026) we have to make sure we have something innovative, sustainable, powerful, efficient and reasonably priced. "
Finally, the leader rules out that his team, Mercedes, will be renamed as the AMG sub-brand in the future, what Renault has done with Alpine. "We want to increase the presence of AMG, but in the DNA of Mercedes is the competition, we build street cars and racing cars. The new strategy that is being carried out in the company is to introduce the sub-brands in larger marketing platforms. They are AMG (high-performance sports cars), EQ (electric) and Maybach (luxury). And I think it's good that each one has its own specific touch. But the Mercedes team will not leave F1, the chassis and the team will always be Mercedes. We are Mercedes. But we are also AMG and we will seek more marketing exposure. "
Photos from as.com