Meet Pipi, the 16-year-old Japanese summoned by Zidane
Takuhiro Nakai, only 16 years old, plays in midfield and this year he would be at Juvenil B. He admires his brother, Kubo and Modric.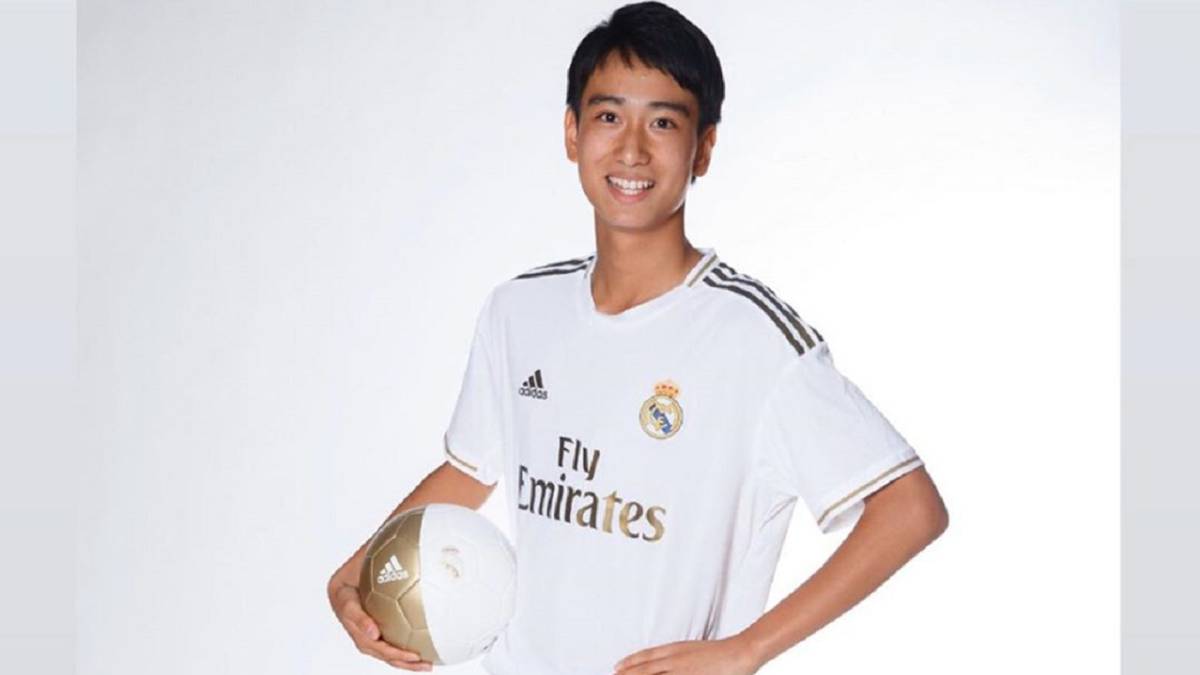 This has not been any ordinary Monday in Valdebebas. The reason, a most significant step for a boy in whom Real Madrid have placed high hopes, Takuhiro Nakai (Siga, Japan, 10-24-2003). Known as Pipi, the Japanese midfielder, only 16 years old, trained today with the first team, summoned by Zidane over the weekend.
That jump by Pipi, an admirer of his brother Akito, his compatriot Take Kubo and Modric, speaks of the progression of a player who arrived at La Fábrica in 2014, when he was ten years old. He stood out in a Madrid clinic in his country to the point that he was proposed to travel to Spain to do a test. The result could not be better, because since then he has been climbing through the different Valdebebas teams to become one of the greatest promises of the base. On October 8 he was included by The Guardian in their list of 60 Talents of the Generation of 2003.
His evolution has not been easy, one of the keys to understanding how Pipi has forged himself on a football and personal level. In the beginning he was the smallest of the squad, which penalized him despite his great quality. That caused him not to be the undisputed starter, which made him double his efforts. In this way he grew until he found his place, always in the category that corresponded to him by age until now: in Madrid they foresee that, although he has to join Juvenil B (as stated on the club's website), he alternates with A, who receives many looks during the Youth League dispute, and even appears for Castilla. Pipi, very much to Raúl's taste for his Castilla
In fact, in recent weeks he has already reinforced Raúl's three times. Pipi is drawing a lot of attention from the subsidiary coach, who values him, in addition to his technical qualities, his humility, his predisposition to learn and the dedication with which he runs backwards and puts his leg in. Of a privileged ability (do not miss his videos on YouTube or this one from ASTV against Barça to get an idea) and with that facing vocation so in extinction at the moment, his typical position is that of playmaker, where he acted until Cadet A. Then he has He has been a regular late, midfielder, although Raúl, due to his style, has even tried him on the wing, trying to strengthen his one-on-one.
Pipi, who at the age of 15 played a tournament in France with the inferiors of Japan, arrived in Madrid accompanied by his mother and sister, recently joined by another of his brothers. The testimony of his mother was key to reducing the sanction to the club for alleged irregularities around the incorporation of minors, since it showed that the boy had always been accompanied. The family feels identified with Madridismo and with life in the capital. In September, as he announced on his Instagram, he signed for the Stellar Group agency (the same as Bale), with very good connections throughout the European market. In 2022 he will finish his training stage, so it is expected that from January 2021 the pillars of his first major contract, with Castilla, will be installed. At the moment, today it has been released in a session with the first team.
Photos from as.com