When he was a child he collected posters of Cristiano, who improves the data at 21 years old, and this Sunday, after doing it in 2018 in the Champions League, he measures himself with him.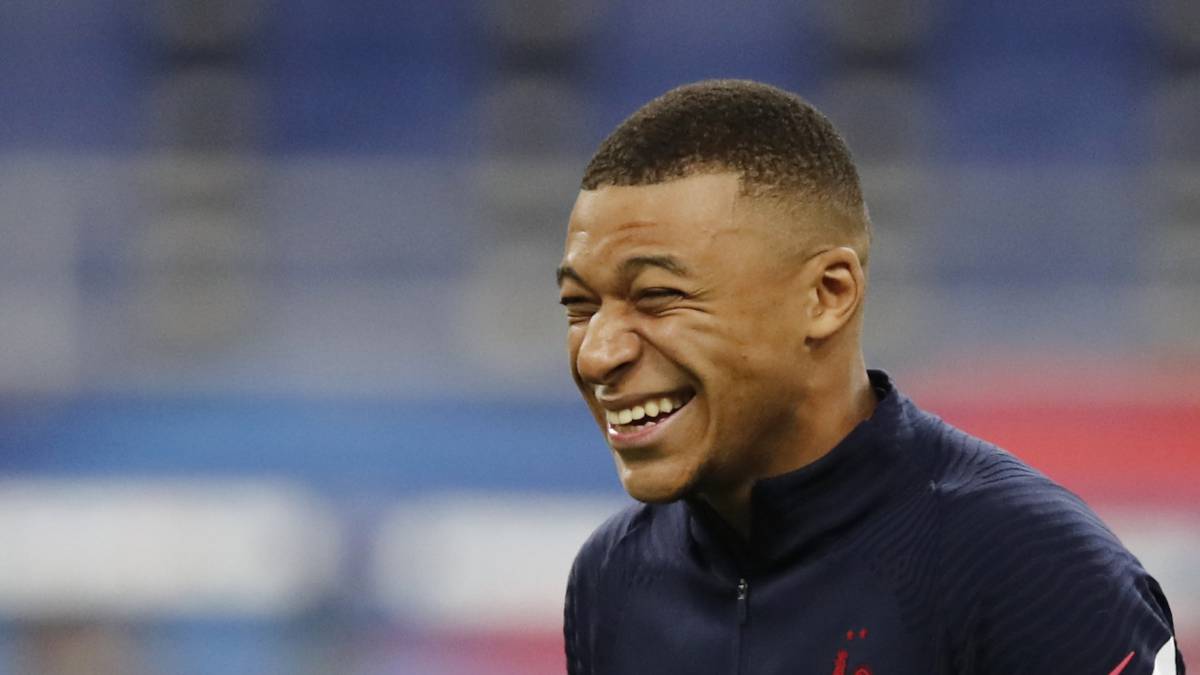 Kylian Mbappé repeats a dream this Sunday, this time at the Stade France. The PSG striker will face Cristiano Ronaldo for the first time at the national team level, with whom he already met in the 2018 Champions League round of 16. It is known that the Portuguese is the childhood idol of the French international, who collected posters of him since he was little and even got to know him on a short-lived visit to Valdebebas years ago. Since his debut with France, Mbappé had not been able to face his reference, whom he considers "a source of inspiration", with his country.
At 21 years and 283 days, Cristiano Ronaldo is still the youngest player to reach 15 goals for his national team. It took Mbappé eight more days to reach that record and he did so on Wednesday against Ukraine. As L'Equipe indicates, the main difference between the two continues to be the number of titles they achieved at age 21. Mbappé already has a World Cup, two Ligue 1, two French Cups and a League Cup, while Cristiano barely had a trophy under his belt.
As L'Equipe indicates, in the scoring comparison the PSG player also wins. At 21 years and 295 days old, Kylian Mbappé has scored 82 goals in 120 games, while Cristiano had 71 (although in 108 games). It is true that the level of the Premier League is higher than that of Ligue 1 and that they are different styles, but the figures continue to place the French as one of those players who can break all football records.
Photos from as.com