Martín strikes again the day Marini flies off
The Spaniard led at Le Mans on the day the leader came out high by the ears and had to be taken to the hospital with problems with his left foot.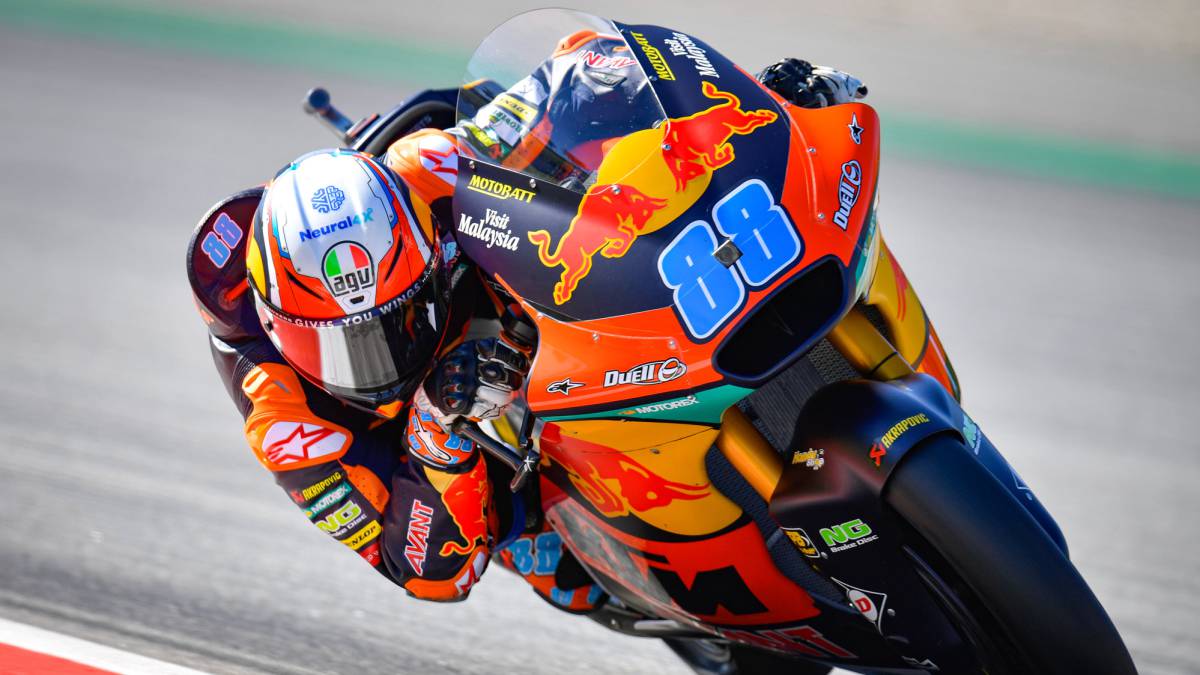 Moto2 was the category that most enjoyed an almost dry asphalt on the first day of the French GP, as evidenced by the fact that the best time of the day, the work of Martín, was 1.2 behind the track record, held by Bagnaia since 2018. Of course, before there were many falls and one of them was especially hard and transcendent, as it was the category leader, Luca Marini.
Rossi's brother had already fallen in the morning, without consequences, as soon as he left the box and riding very slowly. The fall of the afternoon, however, was horrifying, because it came out by the ears, at a great height, at the exit of Turn 5, downhill, when I was traveling in fourth gear at 180 per hour. The blow of the back against the asphalt was one of those that hurts just to see it. Fortunately, he was able to make his own way to the service road, and from there he was taken by ambulance to the circuit clinic to be checked by the doctors. There, among others, a Rossi with a worried face awaited him.
The first examination, according to Pablo Nieto, speaks of problems in "the left ankle", although a more complete examination had to be carried out and that is why he was transferred by ambulance to a hospital in the city of Le Mans. Whether the World Cup opens more will depend on his physical condition, because Marini arrived here as the winner of the previous event, in Montmeló, and with a 20-point lead in the general classification over Bastianini.
Returning to the timesheets, Martín has led with a lot of margin over the second, a Dixon that has remained 0.313 behind the Madrid. After them, Bezzecchi, Lowes, Fernández, Navarro, Canet, Luthi, Schrotter, Roberts, Vierge, Chantra, Ramírez and Manzi closing the first 14 places with provisional direct access to Q2. Further back, Garzó 16th (he had led FP1 in the wet) and Pons 26th.
Photos from as.com