Marini's spooky gliding at Le Mans FP2
The leader came out by ears with a lot of height in the descent of Turn 5, at 180 per hour, and has been transferred by ambulance to the circuit clinic.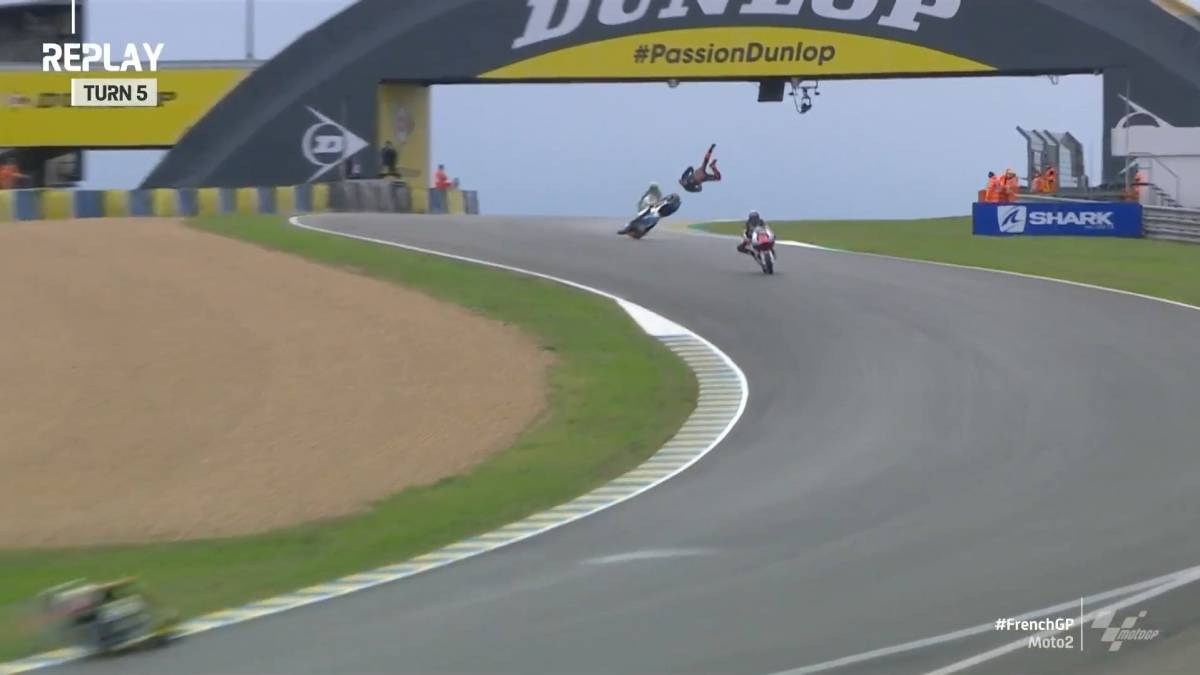 Luca Marini's working day at the office The Moto2 leader crashed in the morning and in the afternoon, the crash of FP2 being shocking. Rossi's brother, who has come quickly and worried to the circuit clinic to see how he is doing, has come out by ears, at a great height, on the descent of Turn 5 when he was running in fourth gear at 180 per hour. The blow of the back against the asphalt has been one of those that hurts just to see it, although happily he has been able to leave on his own foot to the service road, and from there by ambulance to be checked by the doctors.
Marini arrived at the French GP as the winner of the previous event, in Montmeló, and with a lead in the general classification of 20 points over Bastianini. We will have to be aware of the medical report to see if he has suffered an injury, which would spoil his brilliant career this season. The first information given by Pablo Nieto, Sky VR46 team manager, pointed to the "left ankle", still pending what the X-rays said.
Marini's fall has forced the appearance of the red flag at 35:11 from the end, to clean the asphalt of the remains left by the Italian's Kalex.
Photos from as.com