Marc García wins his first race of the year in France
The 2017 champion scored a spectacular overtake of Hugo de Cancellis on the final lap to claim victory at Magny-Cours.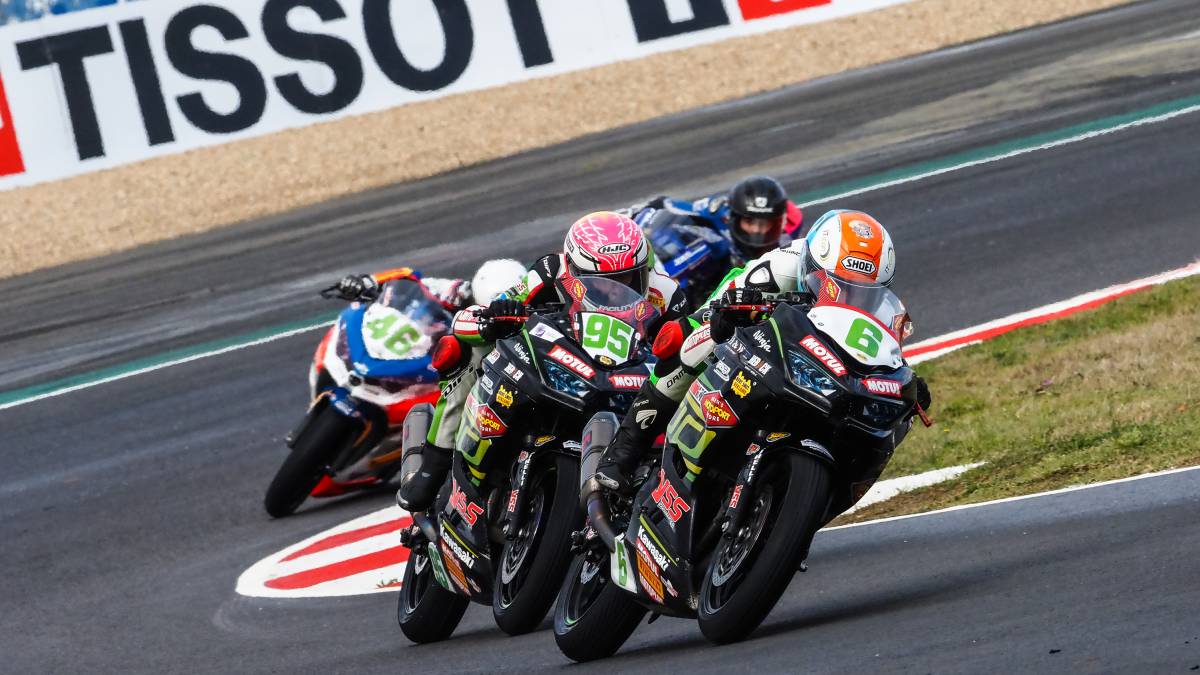 In the rain and between the intense fight for the championship between Jeffrey Buis and Scott Deroue, Marc García has achieved his first victory of the season at the Magny-Cours circuit. The first champion of the category always rolled in the top positions and crossed the finish line ahead of Buis and Cancellis. The Dutchman is 28 points ahead of his compatriot, Scott Deroue, with 50 remaining to play.
The race was played dry, although with all the teams pending the weather. Rovelli dominated the entire event, but was losing pace and positions in the final laps until he finished 11th. In the final stage, with the arrival of the rain, the grid tightened and the first five riders came together in such a way that there was barely a second of difference between them. Hugo de Cancellis, in fourth position, chained three laps in which he passed Rovelli, García and Buis, placing himself as the great favorite to take the victory.
However, the last lap brought an unexpected change with Garcia's superb overtaking between Turns 11 and 12 to take the lead. De Cancellis was not able to overcome the passing of the Spanish and saw how Buis also passed him. Deroue was fourth, complicating the World Cup, while Adrián Huertas achieved his best result in SSP300 with a sixth place. Álvaro Díaz crowned his good weekend with a ninth place.
Photos from as.com