Madrid approved and suspended: San Courtois was key
He is being the best Real Madrid player this season. By far. Yesterday he returned to save the team with three stops of great merit.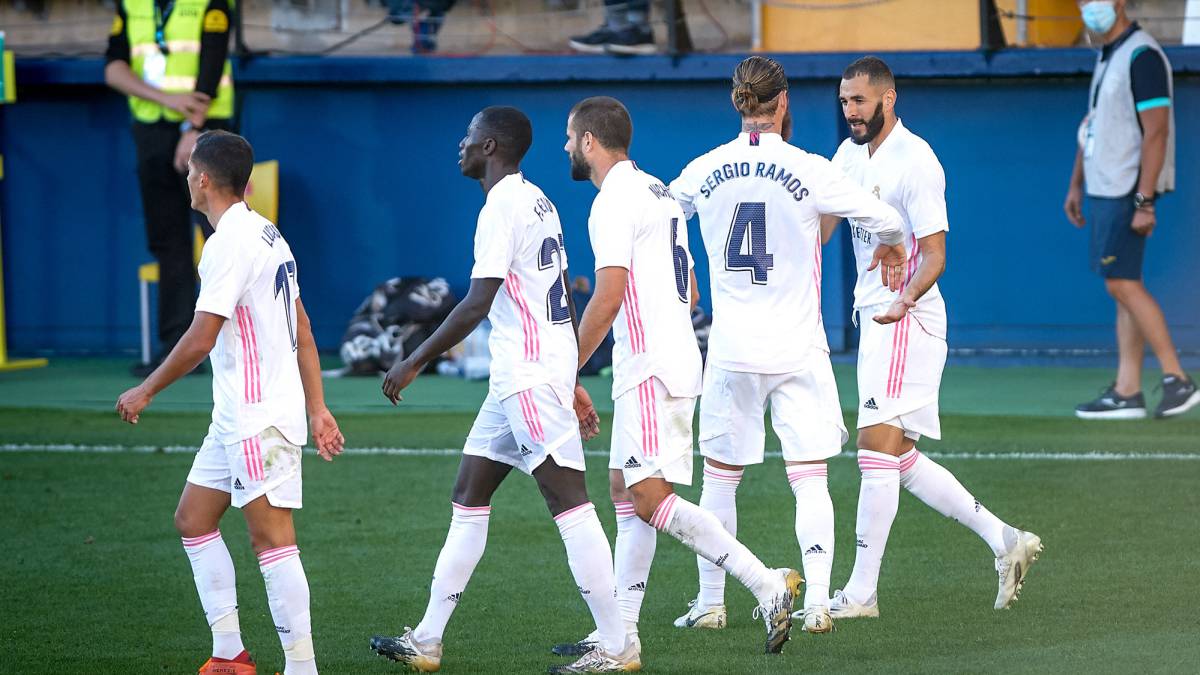 Courtois: He is being the best Real Madrid player this season. By far. He returned to save the team with three very worthwhile saves. In 57 'he took out his fists against a Bardhi missile, in 59' he fights with his foot a rebound that went inside and in 77 he closes very well against Clerc.
Nacho: Did anyone have doubts that he would play a more than solvent game? He is a club player, an example. More comfortable in the first half than in the second, when Levante turned to attack. In the 30th, his opposition to Vukcevic was essential for him not to score with his header.
Ramos: A header goal was annulled after a free kick for an offside that, if so, was by millimeters.
Varane: Great in the first half, in which he kept Morales at bay whenever the forward looked for his side. In the second he dedicated himself, like Ramos, to withstanding the gale of Levante.
Mendy: The Frenchman is very powerful physically, it is very difficult to get away from him. But he also has a very intense presence in attack. He is not mistaken ... He has definitely won the position over Benzema.
Valverde: Clearly from more to less. As the Uruguayan was losing strength, Madrid retreated its lines. Very good his first part.
Casemiro: It shows that he lacks a point of physical form. He accused him in the second part. In any case, the level he gave was very valuable, considering that he played almost the entire game with a yellow. In fact, they were able to forgive him the second one at 58.
Modric: In minute 81 'he put a rush backwards pressing that speaks clearly of what Modric is. With a Ballon d'Or and four Champions in his backpack, he surrenders to the limit of his strength. In the first part he gave a soccer master class. It lasted an hour, which Madrid was fine.
Asensio: It was difficult for him to enter the game, then he made a couple of brilliant plays and ended up fused, being substituted midway through the second half. His action was brilliant in 51, when Vini ended up crossing too much, and also the one he did in 35 that Benzema wasted by heading high.
Benzema: When it seemed that the Frenchman was back to his old ways and left his fourth game without seeing the door, a ball fell into space that he did not waste. And he was looking forward to it, as it was easier to lay it on a tray to Odegaard after his cut than to shoot. Before, he had hit the post and missed a couple more times.
Vinicius: When it seemed that he had scared off all his ghosts with his goal as soon as the game started, the clouds returned to hover over him after he missed two clear occasions, the first when crossing too much and the second when sending a shot to empty goal a couple of meters from the goal line. It's a shame that I miss so much with the rapier.
Changes:
Rodrygo: He could do little.
Lucas Vázquez: It was speculated that he could occupy the side due to the losses of Carvajal and Odriozola, but it was not like that. He entered when the party only needed a fight. He gave the pass to Benzema for the second of Madrid
Odegaard: Second consecutive game in which the Norwegian is not a starter, it seems that he has lost the shine he had in the initial meetings.
Isco: Zidane turned to him at the end of the game to try to regain possession of the ball when the team was in a hurry.
Photos from as.com