Löw, before his last bullet
The coach will once again pass a new litmus test in the face of criticism and voices calling for a change on the bench for the European Championship.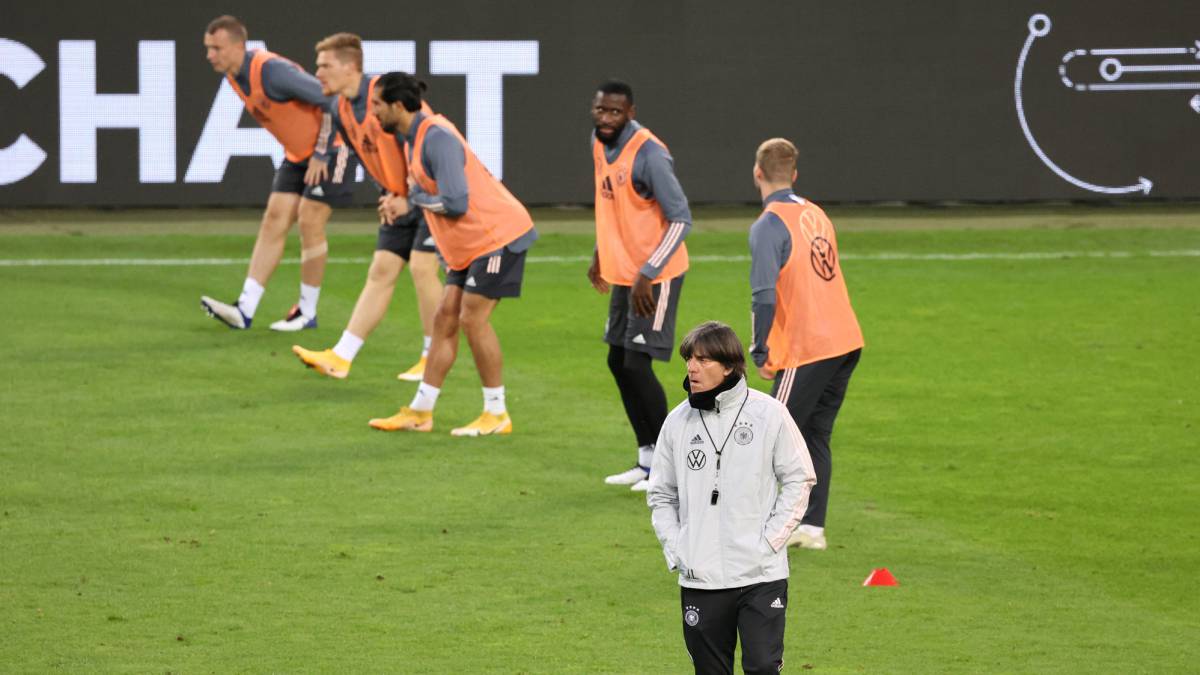 Joachim Löw has been experiencing the most tense moments since he took over the Mannschaft more than 14 years ago. The recent 2-1 victory against a Ukrainian team that had up to 14 casualties, the first triumph of the four-time world champion so far in 2020, ended up unleashing a storm of criticism towards a Löw who knows the importance of the clash of this night in the Nations League against Switzerland (follow the game live on As.com). Just a placid, convincing and unhurried victory could silence all those who, more and more, think that the Teutonic bench needs a change of scenery if it aspires to go far in the next Eurocup.
The truth is that there are many uncontrolled fires at the headquarters of the German federation (DFB) in Frankfurt; and it's not all Löw's fault. The raid carried out a few days ago in the offices of the organ for alleged diversion of advertising revenue ended up disappointing the last loyal fan of a team that, at the sporting level, is not exciting either. Löw promised a revolution after the debacle in Russia (Germany was eliminated in the group stage), he stopped having veterans like Müller, Boateng or Hummels, but today, two years later, his youth-based project does not give results. And the one indicated is Löw.
Schweinsteiger himself, the helm of his Mannschaft that won the World Cup six years ago in Brazil, did not hesitate to express his discomfort with the German team in his new role as an analyst for the German public broadcaster ARD. "One can no longer identify one hundred percent with the Mannschaft; and that is sad, were the words of the former Bayern player, which did not go unnoticed in any corner of the Federal Republic. In the press conference prior to the clash of Today against Switzerland, Löw endeavored to detract from the matter. He was convinced. But he knows that the (umpteenth) trial by fire will have to be passed tonight.
By history, Switzerland doesn't sound like a rival that can intimidate the all-powerful Mannschaft. His position in the standings, where he ranks last in group A4 with a point on his locker, is not intimidating either. Of course, even the team led by Vladimir Petković knows that they will have their chances against a Germany that does not know how to tie their games. He took the lead against Spain, Turkey and in the first leg against Switzerland itself, but ended up always drawing. So that this does not happen again, Löw will once again pull his Bayern block. It is up to them (and the Madrid player Kroos) to start the umpteenth "Jogi" project. Otherwise, it will be your last.

Photos from as.com