Lorenzo: "The tester is an almost perfect job"
The Spaniard will take part in the Portimao test with the M1 with very clear ideas: "I hope that after this test they are happy with my work and want to continue."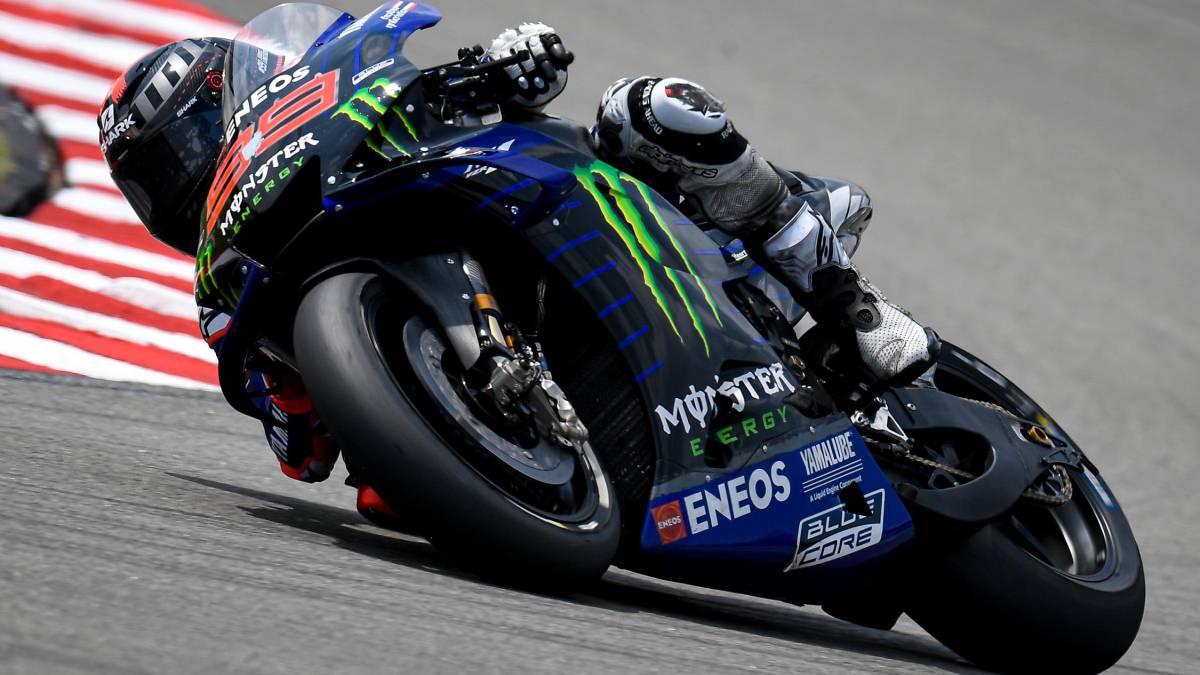 Before the start of the third triplet of the 2020 season for MotoGP (Le Mans, Alcañiz 1 and Alcañiz 2) a test day will be held on Wednesday at the Portimao circuit reserved for the test teams of each factory and for the titular riders who want it, but these with street motorcycle. Among the first is a Jorge Lorenzo who will reappear nine months later on the back of the Yamaha and who will do so willing to earn his renewal as a test rider for the house of tuning forks. This has been confirmed to AS on the way to the airport to travel to Portugal.
"The objective in this Portimao test is to find myself with the bike, because spending nine months without riding a MotoGP is a lot, almost a year. I have never had so many months of unemployment and it will not be easy. In addition, it is a new and complicated circuit from what they say, with many ups and downs, with blind spots and such ... The objective is to make a good change, a good base setting so that when the official riders arrive they have the bike more or less ready ", says the five-time champion about his purposes for this test before asking him if it will be the last time he will be seen riding a MotoGP…
The Mallorcan has no intention that tomorrow will be his farewell as a Yamaha tester: "I would like to continue as a tester, because I think it is, for me that I like motorcycles, an almost perfect job. I only lack in him the feeling of winning and fighting for a World Cup, but for the rest he is perfect, because it takes almost all the pressure off you when you drive professionally, you train for a few days and you have a lot of free time. I would like to continue. The priority is to continue with Yamaha. I hope that after this test you are happy with my work and want to continue. We'll see what your plan is. We will talk after this test. "
During this course, the very little task of the Yamaha test team with Lorenzo at the head was surprising. As would be the thing that even Rossi and Quartararo said openly in the press conference prior to Misano 1 that they did not understand the reason why the Spaniard had not done more kilometers with the M1. When commenting to him if his well-known flirtations with Ducati had been able to negatively influence in that sense to return to the grid in 2021, he emphatically denies: "No, no, that's it. It was not so. COVID complicated everything. We had about 15 or 16 days of testing and in the end, due to COVID, due to the logistical issue of the mechanics' trips from Japan to Europe, I don't know exactly why, but it couldn't be done because they couldn't travel easily and it was they canceled all our trainings. " The one from Portimao is going to move forward and in it it is played that Yamaha wants to continue counting on him in this role for next year.
Photos from as.com