Lim breaches his commitment to Gracia, who considers resigning
Gracia feels deceived by the top management, who promised him that there would be reinforcements when they signed him in July and there have only been eight exits from the squad in the market.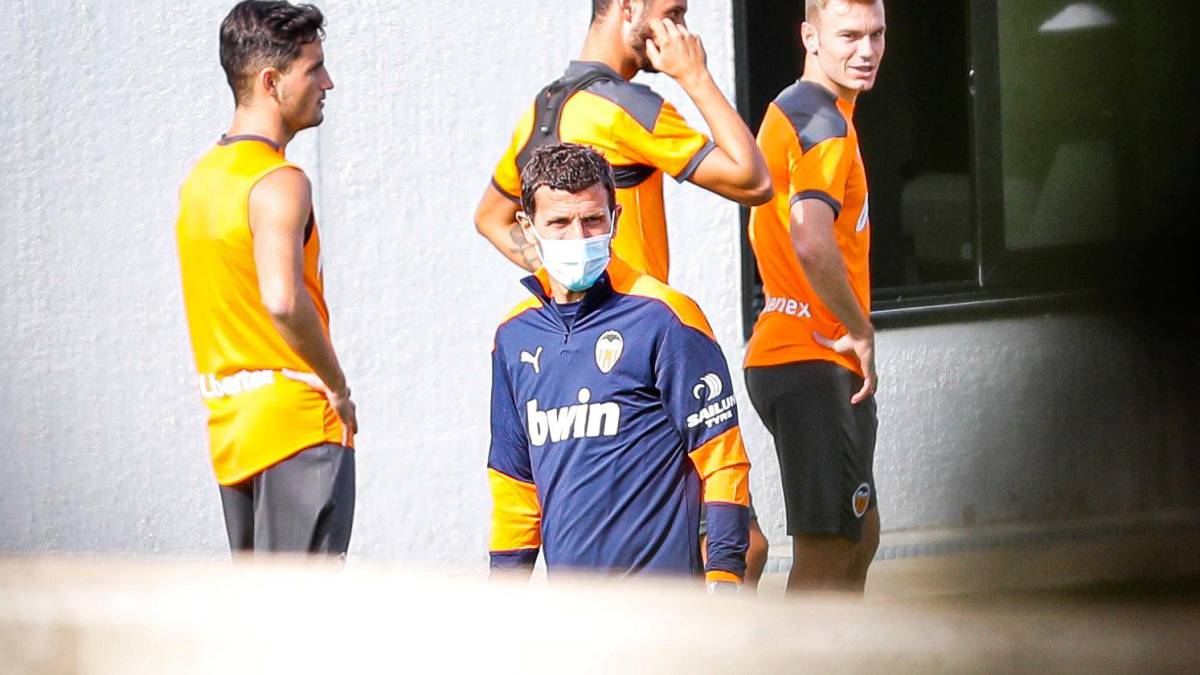 Valencia lowered the blind to a transfer sale that only raised it to get players. Parejo, Coquelin, Piccini, Rodrigo, Ferran left and Garay was not renewed. Not one has arrived. Peter Lim thus breaches the commitment that as owner of the club acquired in the mouth of its president when he signed Javi Gracia, a coach whose continuity in the entity must be quarantined as a matter of principle due to the form and ways of the leading leadership to plan staff and respect professionals.
Gracia will decide in the next few hours whether or not to continue at Valencia. He has not made the decision and is awaiting the explanations given by the president of why no one was signed, a meeting that will take place this Tuesday. Gracia, today, feels cheated by Anil Murthy, although the counterweight to his decision lies in his commitment to the players he coaches. But Gracia, who in her latest appearances at a press conference has made no secret of her distancing from the ways of managing the club, does not feel any respect or affection from the leadership. More than two months after signing for Valencia, Gracia has not even received a welcome call or at least an introduction call from Peter Lim.
The Navarrese coach, to put it in context, did not make any requirement in July regarding departures when he negotiated with Valencia. Gracia, as Murthy himself has confessed, understood the economic situation of the entity and any footballer was likely to be for sale. But Gracia did ask - and they gave her their word that it would be so - the commitment that those positions that were orphaned would be strengthened. Thus, from the beginning of the market, Gracia requested the signing of a central (reinforcement that Valencia had been looking for since Ezequiel Garay was injured in February) and a midfielder (lame position after the departures of Parejo and Coquelin). But nothing.
The day of Monday, October 5, the last of the market, serves as a perfect summary of the decomposition in which Valencia lives. The president, after lunch, arrived at the club's office and there he said that there would be no more exit (in reference to Kondogbia, who on Sunday seemed to be more outside than inside) and still insisted once more that he hoped to "close" two operations. That was the last time Anil Murthy appeared in the offices all day.
The president left at noon to have lunch at a hotel near the club's offices with his close friends from the club and there, in the restaurant, they stayed until almost nine at night. Meanwhile, players' agents, intermediaries and even clubs that were waiting for a call from Valencia to reopen a negotiation (such as Watford for Capoue), remained as Gracia: waiting and surprised by the attitude of the black and white leaders.
The panorama of Valencia is now a club immersed in an unprecedented social crisis, with a squad weakened by casualties, with some players who see that the club has made no effort to reinforce those who have remained, with the only Valencian member of the Board of Directors (Jose Luis Zaragosí) discredited for having stated two weeks ago: "Reinforcements are going to come" and with a coach who feels cheated, disappointed and who at this time has to decide whether to resign or continue.
Photos from as.com