LeBron James: "Now I want my damn respect too"
"This is one of my greatest accomplishments. When I arrived I told Jeanie Buss that I would put this franchise back in its rightful place," he said.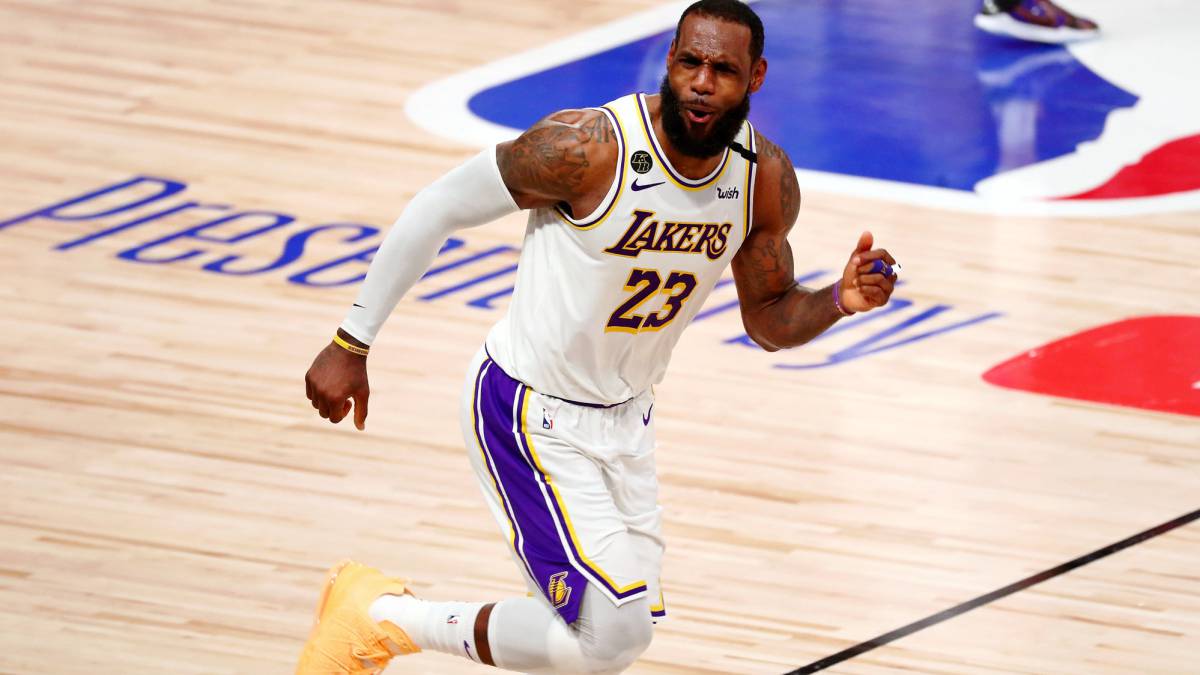 LeBron James has once again touched the NBA sky, this time in the Florida bubble, with 35 years and after half his life (17) in the League and a very complicated season that has lasted almost a year and that stopped more than four months because of the pandemic. LeBron has ended up winning his fourth ring with the third different franchise, this one with the most media team in the NBA, the Lakers. And he has done it with the fourth Finals MVP (now only behind Michael Jordan's six) but as the first ever to win three Finals MVPs with three different teams.
After the game, a happy LeBron spoke of this two-year stretch in the Lakers in which he has gone from a disappointing first season, without a playoffs due to a groin injury, to being proclaimed champion again in the second, the first Los Angeles ring since 2010: "It means a lot to represent this franchise. I am very proud to be part of the Lakers. When I arrived, I told Jeanie Buss that I would put this kit on my shoulder and put it back where it belonged. I never lost confidence because Rob Pelinka told me that he would do whatever it took to make the Lakers a winning team again. Now this franchise to be respected again. I want your respect, everyone wants it. This organization, Rob Pelinka, coach Frank Vogel, the laker nation fans… and I want my damn respect too. "
LeBron declined to comment on whether this ring made him happier than the previous ones, two with the Miami Heat and one with his native Ohio franchise, Cleveland Cavaliers: "This is one of the greatest achievements of my career, but all titles are important, all have their own value. There are no worse than others. "
Photos from as.com