LeBron and Jordan face to face: Who's the best ever?
Akron's forward just won the fourth ring of his career and is close to the one considered by almost everyone to be the best in history. Can you surpass him?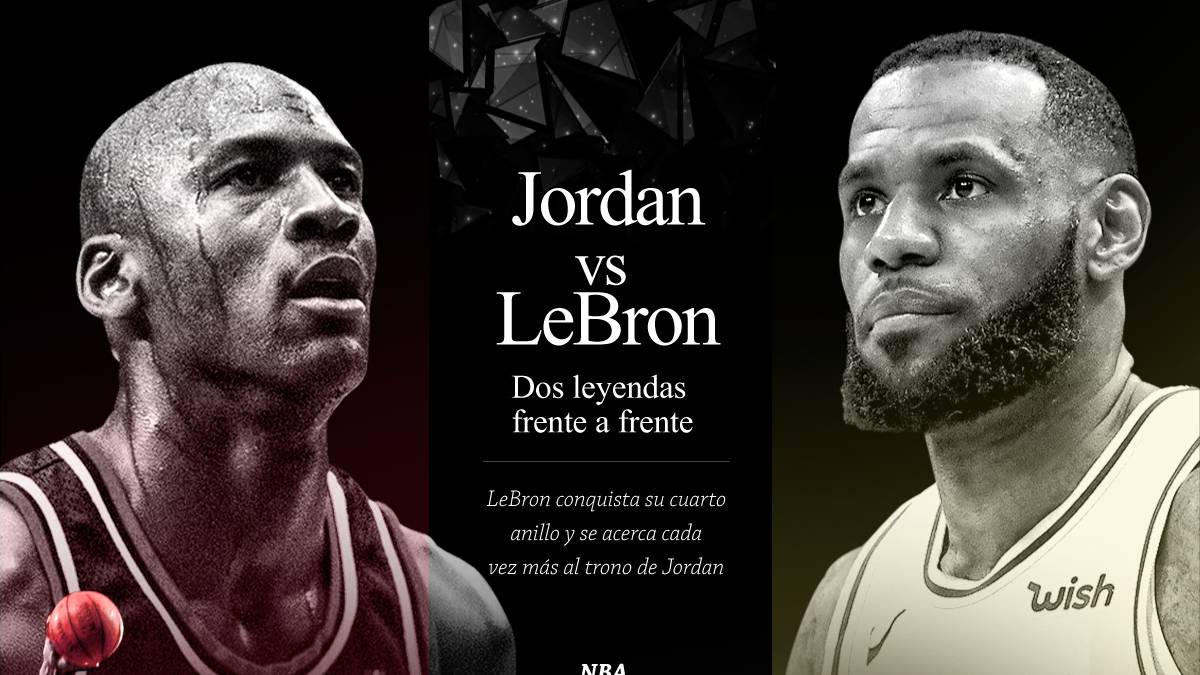 LeBron James continues to make history. In the 2019-20 basketball season he has achieved the fourth ring of his career, and continues to add merits to be compared to Michael Jordan, who is considered by many to be the best player in history. The Akron forward has achieved the feat in Disney, Florida, and at 35, the same age with which Jordan reached his sixth championship, in his case with the Bulls jersey. LeBron still does not reach the same number of rings as His Airness, although he surpasses him in the Finals, having reached 10 by six of the guard. Just one more piece of information in a comparison that has already become a classic and that has favorable statistics for both contenders.
In total numbers, LeBron ends up dominating almost every stat in both the regular season and the playoffs. This fact is benefited by the number of years that LeBron has played in the final phase and having surpassed the years of Jordan in the best league in the world (17-15). On average, LeBron outscores the shooting guard in rebounding and assists, although he scores fewer points per game. The total points are managed by Akron, who surpassed Jordan in 2019 and has done the same with Kobe Bryant this year, being now the third highest scorer in history and if he maintains this rhythm he could reach Kareem Abdul-Jabbar in first place, something that previously seemed impossible. In between is Karl Malone, a former Jazz player. In addition, LeBron has won his fourth Finals MVP with his third different team and is, alongside Jordan (6), the only one to have won more than three. It only remains to know when the downturn will come for a man who seems to never come down with it and how his career will end. Then, we can make a definitive comparison and be able to discern who is the best player of all time. For now, LeBron is still lurking. We'll see if he finally gets something else. The Ultimate Throne.
Photos from as.com