La Vuelta will make facial recognition in the control of signatures
The organization will implement this protocol together with Movistar in the control of signatures to avoid possible infections with the manipulation of the pen and paper.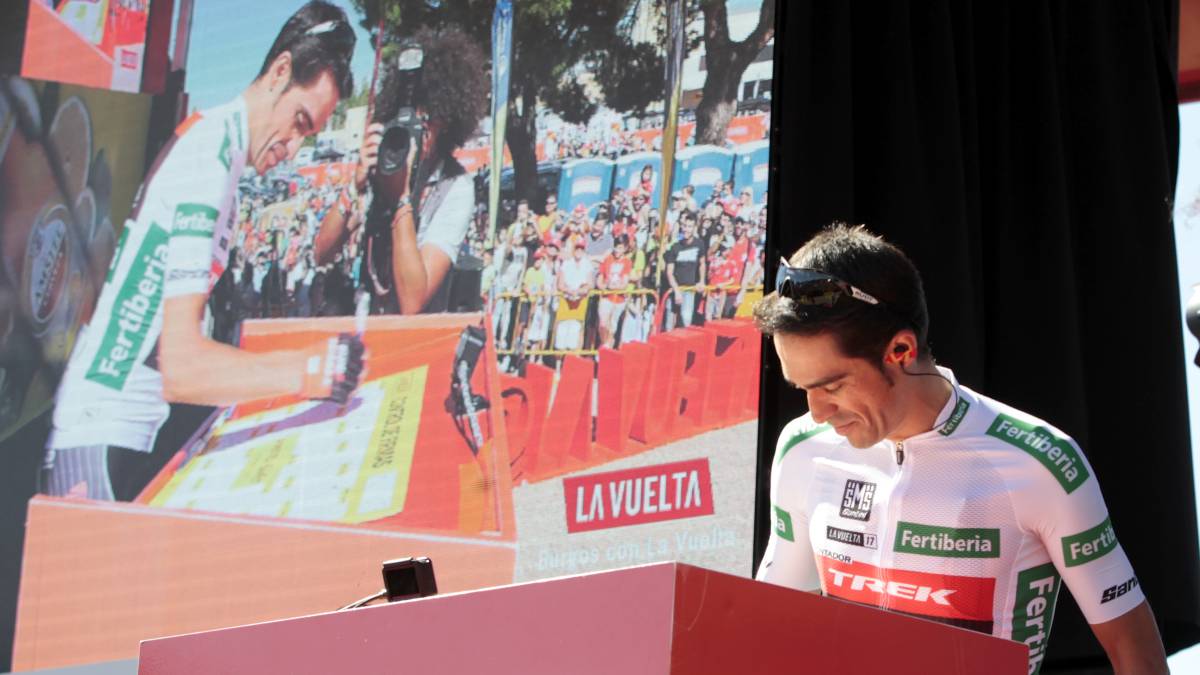 La Vuelta will introduce facial recognition this year to replace the usual signature control and thus reduce the risk of contagion by coronavirus among cyclists in the peloton.
The race, in collaboration with Movistar, will carry out this method to avoid risks in the control of signatures, "a mandatory procedure in the competition, which carries a sanction in case the runner does not complete the registration process before take the exit of the stage ".
In this way, and to avoid the physical manipulation of pen and paper in the control of signatures, La Vuelta and Movistar will implement the facial recognition technology of Telefónica Ingeniería de Seguridad. "It is one of the most effective measures that Movistar offers to its clients to control the pandemic. It allows the identification of people without contact, maintaining a safe distance" .
The facial recognition system is a computer-driven application that analyzes the physical characteristics of a person to identify who they are. The program detects the user, studies the details and verifies if he is authorized to access a certain place or information.
The system, which also has a body temperature measurement, will serve, on this occasion to capture the image of the cyclist, and - through an innovative facial recognition algorithm, display on the screens of the signature control stage, the data of the corresponding competitor. In this way, contact is eliminated in the signature control process of each stage start and thus the risk of contagion among cyclists. For the first time in history, this type of technological innovation will be used in La Vuelta and will be carried out by Telefónica Ingeniería de Seguridad.
Movistar, La Vuelta's telecommunications partner, promotes the use of technology as a support tool in the sporting events in which it participates. At present, the Movistar Team cyclists already make use of big data to monitor training in real time. Knowing the levels of effort of the cyclists applied to variables such as the route, the difficulty of the stages or the heart rate is an infallible tool to get the most out of a team.
Photos from as.com