La Vuelta closes the finals aloud to the public and asks the fans to stay home
The organization has launched a # LaVuelta20encasa campaign and has announced that in peaks like Angliru, Tourmalet, La Covatilla ... the presence of fans will not be allowed.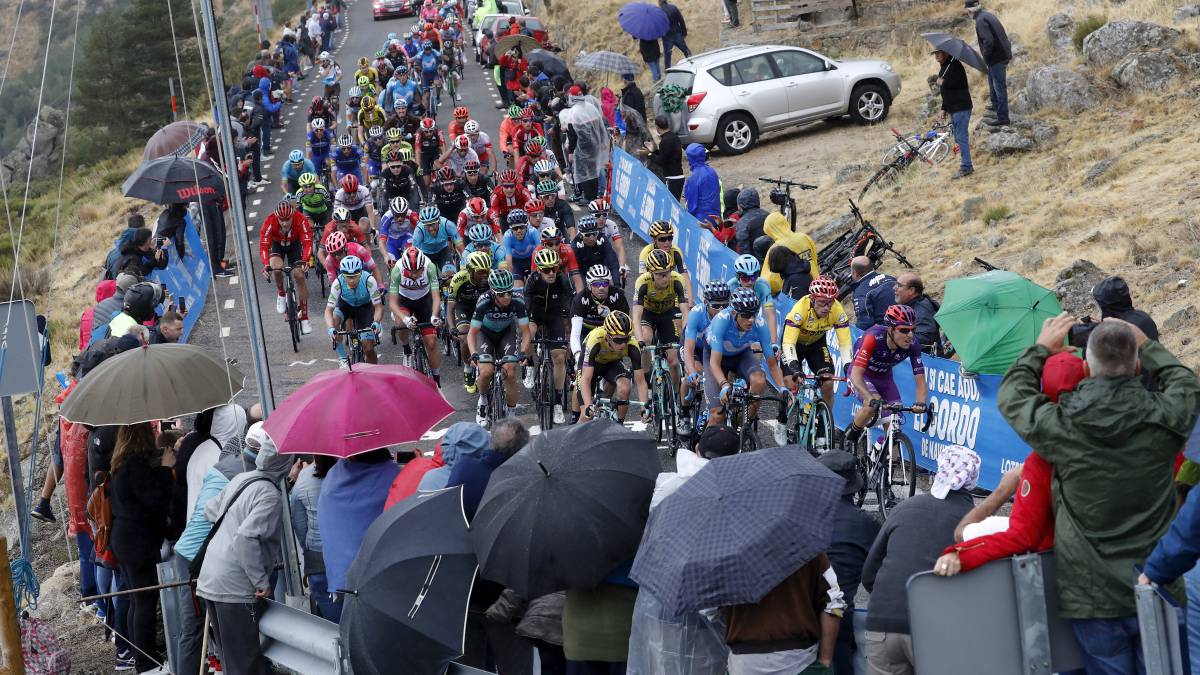 The 2020 Vuelta continues, but for this it has had to make an unknown decision in the world of cycling before the pandemic. The high ends of the race and culminating points (Arrate, Laguna Negra, Tourmalet, Orduña, Moncalvillo, Farrapona, Angliru, Ézaro and La Covatilla in the next edition) will be closed to the public to avoid crowds and comply with the protocols imposed by the authorities.
In fact, the # LaVuelta20encasa campaign has been launched to raise awareness that the best way to follow the test and the one with the least risks is on television. All classic advertising actions such as Vuelta Park and the sponsor caravan will also be canceled. And there will be no access to the teams' bus parking, which will be completely closed, and rigorous capacity controls will be carried out in those areas where the fans can go.
The organization also reserves the right to continue taking measures and restrictions regarding the dispute of the test. And is that if the end in Arrate was already expected without the presence of the fans, the evolution of the pandemic, which is also affecting other events such as the Giro, have forced them to be even more restrictive. Everything so that the Vuelta 2020, one of the most complicated in history due to the health situation, manages to complete its 75th edition.
Photos from as.com