La Real continues with its plan to open Anoeta in Europe
Open the registrations on your website for your partners to sign up. They have until October 25. The draw will be held on the 27th. A maximum of 600 subscribers would enter.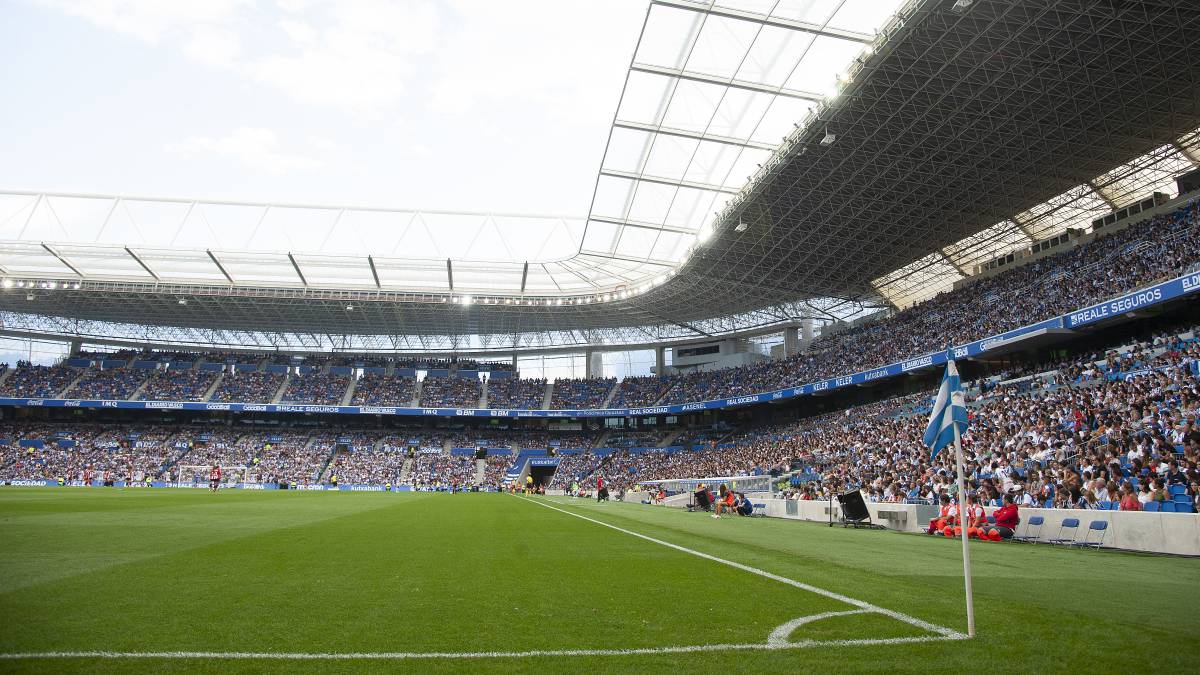 Real Sociedad continues with its plan to open Anoeta in the Europa League since Naples' visit on October 29. So much so that it has announced the opening of registrations on its website. "The registration period is now open for our members to request a ticket for the match that Real Sociedad and SSC Napoli will play on October 29 at the Reale Arena (9 pm), in a match corresponding to the second day of the Europa League ", explains the San Sebastian club on its website.
As the president of the realistic club, Jokin Aperribay, announced in his last public appearance, the club continues with its plan to open the Reale Arena with limited capacity and subject to the decisions made by the competent authorities. In fact, the club insists that despite this opening of the registration period, the number of attendees will be conditional on the health evolution of the next few days.
So "while waiting for the definitive capacity to be defined, the process for the distribution of seats has been activated". What is clear is that, after the latest restrictions announced by the Basque Government due to the evolution of the coronavirus pandemic, no more than 600 subscribers will enter Anoeta.
La Real also announces that registration is totally individual and that another person with the winning subscriber card would not be allowed to enter. The period to register will close on Sunday, October 25 at 11:59 p.m. And after the final capacity that is allowed is defined for the club, the draw will proceed. The result of the draw will be announced on October 27, Tuesday, two days before the game against Naples.
Photos from as.com