Kubo: Madrid have already canceled the loan of Vallejo and Lunin
The white club continues to bet on patience, but if the Japanese situation in Villarreal is not convinced, they will react. There have already been similar cases.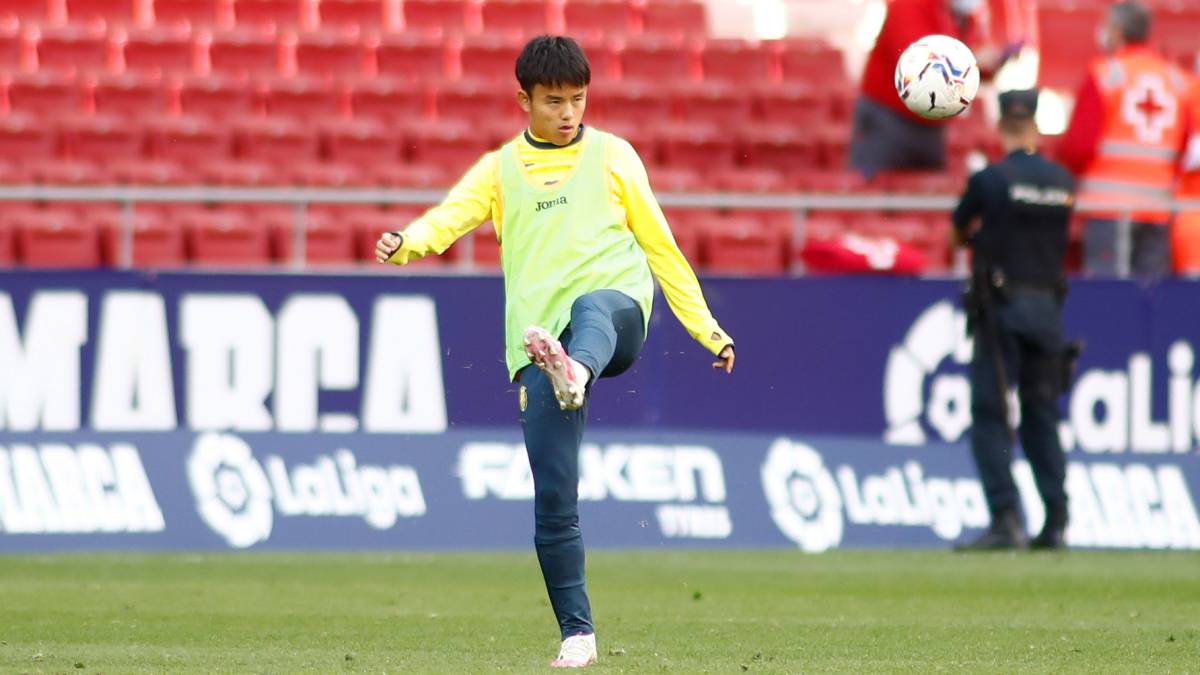 Last season there were two examples of how Real Madrid has decided to proceed when their loans are not doing as expected. Both Lunin and Vallejo, with hardly any minutes, saw their respective assignments interrupted in the middle of the course and ended up in another team in which they did enjoy opportunities. And both cases are currently in the Valdebebas offices in case the formula had to be repeated this Christmas with Kubo, 54 minutes in five days.
Madrid's perspective in this chapter is not based on the fact that the teams to which it yields its players go well or that its players are indisputable, but rather that they are given enough options. And without injuries, his cross in Madrid, Vallejo in Wolverhampton almost did not take into account. He played 612 minutes in seven games, three of them in August seeking qualification for the Europa League, and has been at zero since October 30. At the end of January he landed at Granada, with whom he played 881 minutes in 14 games, nine as a starter. And with that status he has started this 2020-21 on loan at Nuevo Los Cármenes, a team in which he is shining and where they firmly bet on him. In this case, it was Vallejo himself who decided to leave Wolverhampton when what Nuno, his coach, had promised when signing him was not fulfilled. At this request, the Wolves yielded to Granada. Madrid remained in a neutral position, although always supporting the player's decision. Therefore, if Kubo manifested his intention to change of scene, the white club would respect his decision as it happened with Vallejo.
With Lunin, curiously Kubo's best friend in Madrid, something similar happened. For the Ukrainian there was the aggravation that in his first assignment, to Leganés in 2018-19, he had played only seven games. In Valladolid in 2019-20 it was even worse: only two participations, both in the Cup and already in December and January. For this reason, he headed to Oviedo, where he played the remaining 20 days of Segunda. In the Tartiere he improved the data of Areola, then the second Madrid goalkeeper, and became the key to salvation, with 75% of saves.
Kubo averages close to 11 minutes per game at Villarreal to date. He has never been a starter and his maximum record is 16 minutes, at the Camp Nou. In Madrid they have not liked these statistics at all, but they still advocate calm. Until December, with the Europa League and the Cup to enter the scene, there is time. And if not, a known solution.
Photos from as.com