Koeman surrenders to Messi
The coach was interviewed by the TV channel 'NOS' about his volcanic landing at Barça and Messi: "I went to his house and told him about his future."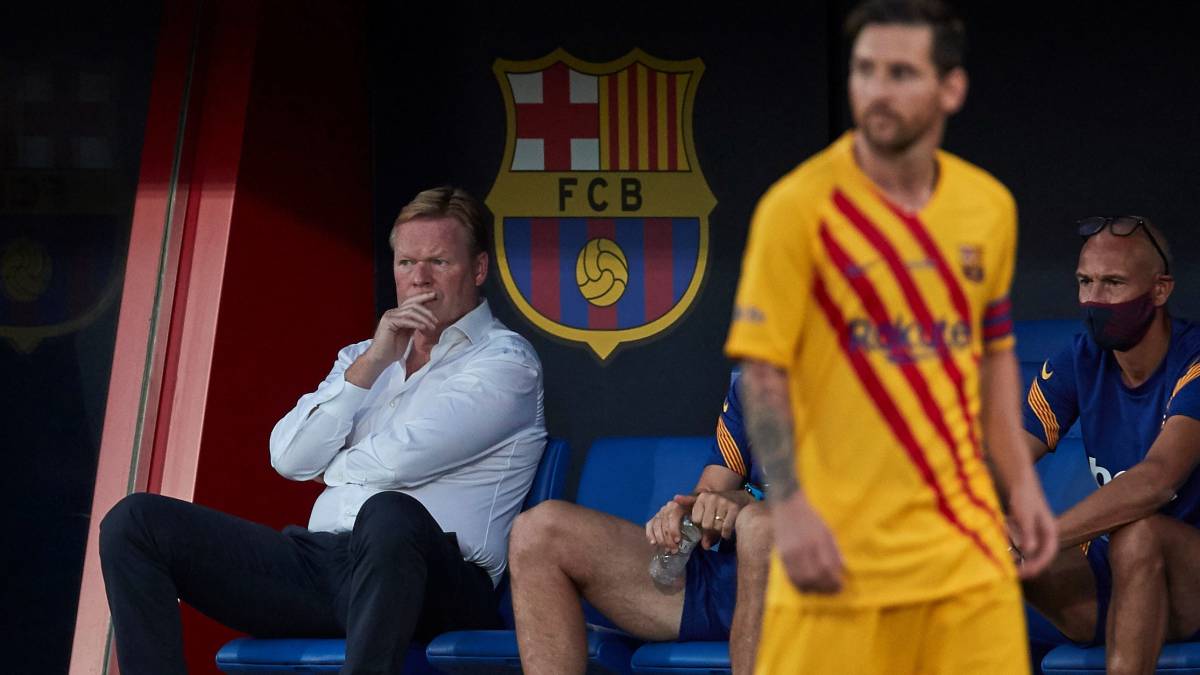 Barcelona coach Ronald Koeman gave an interview for the Dutch television channel NOS. The coach did not shy away from any topic and spoke about his first weeks at the culé club; of his relationship with Messi; the dramatic exits of the team (Luis Suárez, Vidal ...); of the young talents of the staff and even of their health. "According to the cardiologist, I am fine; I am healthy. No problem" .
Messi: "He does everything I expect from a player and a captain. After signing as coach, I immediately contacted Leo. I went to his house and told him about his future. His discontent was clear to him. In the end it turned out well and from the moment he indicated that he would continue has done everything I expect of him. "
Luis Suárez: "Suárez had found it very difficult to play. And I honestly let him know. It was difficult for him, but I never had any problems with him. He just trained and trained well. I'm fine with Luis but the club thought that we had to rejuvenate the team and that can now be seen in the group ".
Messi's dissatisfaction with the departure of his' friend ': "If you have someone in the locker room with whom you, your wife and children also hang out outside of football, then that reaction makes sense. I also told Messi:' I have I understand that you are disappointed and I think it is a terrible pity that he is leaving, but these are club elections. '"
Future of the club: "Ansu Fati, is 17 years old. We have Pedri, 17, who has his opportunities. Ronald Araujo is here with 21. Trincao appears a lot and is 20 years old. And we have signed Sergiño Dest, 19. Those they are all players for the future ".
Photos from as.com