"I was talking to Antoine yesterday afternoon, about his position and his performance. The one who decides his position is me ", he said to answer the player.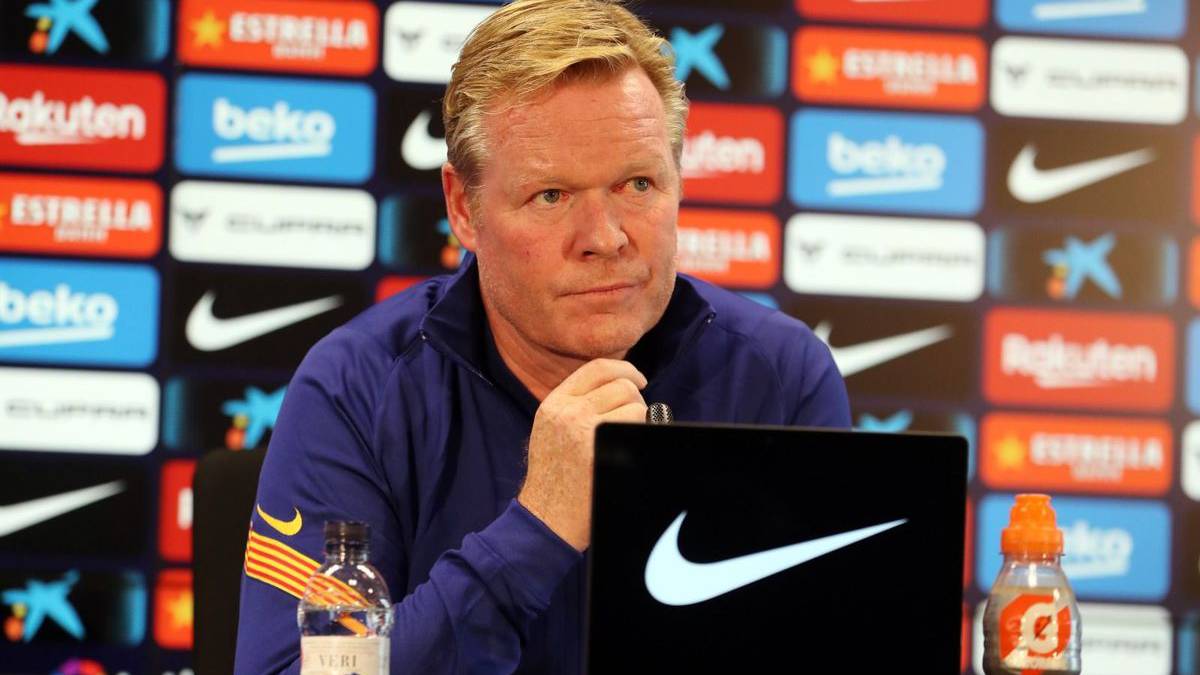 What do you expect from the team in a field as complicated as Getafe after the national team break?
We must highlight the trajectory of Getafe in recent years. A winning team with merit for its players and its coach. Against Ajax they criticized him for his game, but not me. There are many ways to win a game and that's what the referee is for. We will have to be very well, it will be complicated.
Did Griezmann's words hurt you?
Everyone has the right to say what they want. I spoke to him yesterday afternoon, but not about this. We talk about his position and his performance. I look for the best for the team, and if I think I start from the right, it's good. He can also play 10 or 9, but I decide and he must give the maximum performance.
What does Griezmann have to do to succeed?
He tries his best, he must be lucky, but he must pocket the chances he has. The coach commands and he must give his best.
Are you considering giving Messi a rest?
In principle, we want to put the best possible team in each game. National teams add fatigue to big teams. Everyone has returned with enthusiasm and joy. After training we will decide.
Would you understand that Griezmann was upset by his words?
You don't have to talk so much about individual players. They cannot be compared. For me it is not an issue, for you it is. I have no problem with Antoine. I never put anyone on a site that is not theirs. He can play in band. If there is another that you like better, well. We cannot play with 10 players in a position of 10.
Can Messi play against Getafe and then against Ferencvaros, Real Madrid and Juventus?
I think so. He has been playing on such a calendar for many years. If he does not play, he is more tired. If there is no medical issue ...
Does Dembélé have a place in upcoming matches?
It has a lot of quality and little by little it will be physically well. Those who don't play as much have to train more, that's why he came on days off. Lately I am very happy with him for his workouts.
Did you see Riqui Puig's matches with the U21?
I did not see them all. I know he has played 60 minutes and 45. If he is called up, he has options to play.
Have you spoken to Frenkie de Jong?
Before Sevilla he was not at his height and he knows it. He is self-critical. Against Italy he was the best in the field. Everyone has the right to play a bad game. Let's not forget that he is very young.
Would you like there to be an audience in the Champions League matches?
I hope they come in shortly. It would be the best thing that can happen to us. It is difficult to play without people, it is rare that some fields have people and others not, as happens with the national teams. But I can't tell when.
How's Pjanic?
Arrived later on COVID issue. In his last game he injured his back, this afternoon he will be able to train without problems and will have minutes in the game and with the calendar he will have his chance.
What is the hardest thing for you to change?
It is not changing, it is putting my ideas with my staff. It's how you have to train to win games. I do not put energy in the outside
Will Ter Stegen arrive at the Classic?
Since Tuesday he has been working in the fields and everything is going well for now. I don't think it will reach the Classic, there is no need to set a date. He is a great goalkeeper but we are calm. We are happy with Neto's work.
Who has surprised you the most in the national team break?
Everyone works well and seeks their opportunity. That improves the level of training. They have all played good games, they continue with a rhythm. I see young people very well, Ansu, Aleñá, Riqui ...
How have you seen the adaptation of Sergiño Dest?
Good that he stayed to train and talk to him. The system doesn't change too much from Ajax. You have options to play on the right or on the left.
Photos from as.com