With their peculiarities, Umtiti, Júnior, Matheus, Aleñá, Riqui Puig, Dembélé and Braithwaite do not have the full confidence of the Dutchman and they have a difficult time this course.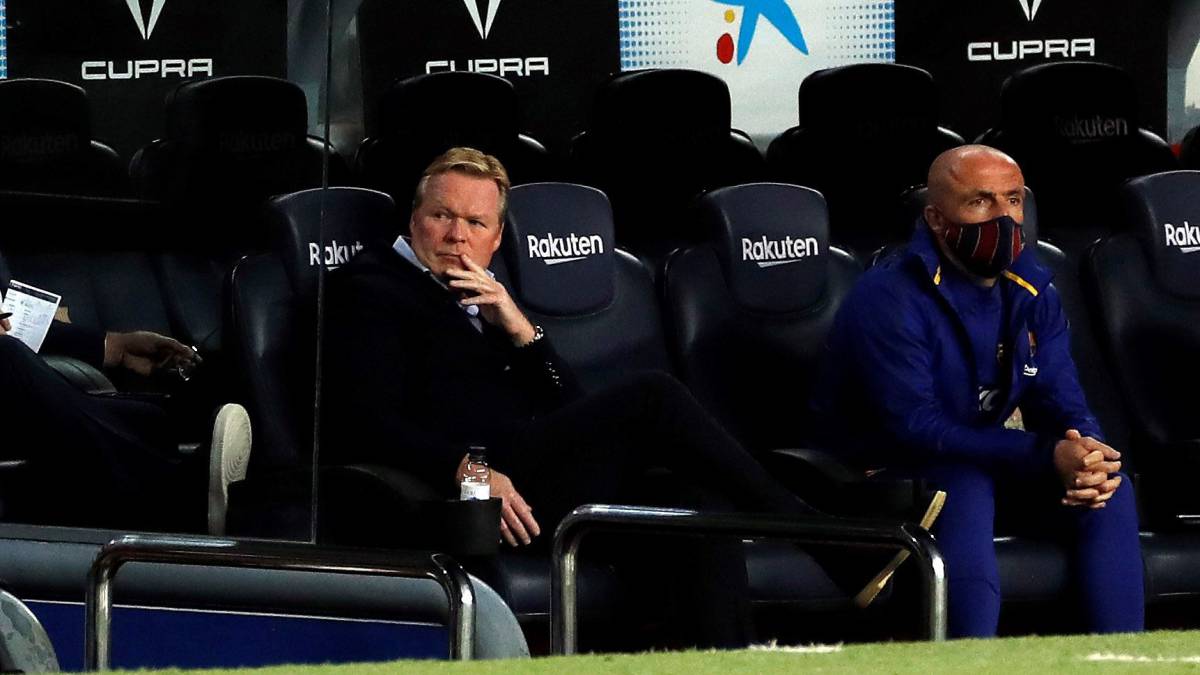 Koeman is transparent. The first three league games have shown it. With its peculiarities, it has been sending its messages. Dembélé has played 20 minutes, but the Dutchman has already warned him that he is the seventh or eighth striker of the team. Aleñá and Riqui Puig have not made their debut, but they already knew it. Koeman had warned them that they would have a few minutes. Matheus, the phantom signing (the club has not presented him) nor has he appeared on the lawn. The same has happened with Junior despite the fact that it has been shown that it was not a good idea for Jordi Alba to play three games in a row. Finally, Umtiti and Braithwaite, both with physical problems of varying degrees, have not made their debut this season either. If they had been healthy, they probably would not have been either.
Scrutinizing the minutes of the first three games, Koeman has 17 players in full: Piqué, De Jong, Neto, Sergi Roberto and Messi have played all three full games (290 minutes). Then, the rest of the minutes are divided as follows: Busquets (258), Jordi Alba (255), Coutinho (217), Ansu (203), Griezmann (184), Araujo (135), Lenglet (133), Pedri (67) , Trincao (59), Pjanic (27) and newcomer Dest, (15). To these 16 players should be added Ter Stegen, in the final phase of the recovery.
Koeman's seven 'pointed' have their quirks. Umtiti, without the medical discharge, is a lost case and will only play if there is an emergency. Koeman would rather not have to use it until Eric Garcia arrives. The cases of Júnior, Riqui Puig and Aleñá are different. Good professionals, your situation has to do with a technical decision. Júnior is behind Alba and even Dest on the left side; and Aleñá and Riqui are substitutes for Busquets, Pjanic, De Jong and even Pedri. Matheus, Brazilian midfielder and phantom signing, does not count for Koeman, but the club has not been able to put him on the market. Finally, Braithwaite also had the transferable poster hanging, but open conversations with several clubs did not materialize. The Danish remains as a shock awaiting the possible arrival of Memphis Depay in the winter market.
Dembélé does not want to leave, but could think about it in January. He is ahead of Trincao, Messi, Griezmann, Ansu, Coutinho, Pedri and even the American Konrad. Koeman has not fooled anyone. He had already told the seven 'designated' that their role would be testimonial in the team so that they could fly. And each one made their decisions.
Photos from as.com