Key week to know when Márquez returns to MotoGP
Alex, second at Le Mans, spoke about his position in the MotoGP box and also about how his brother's recovery is going.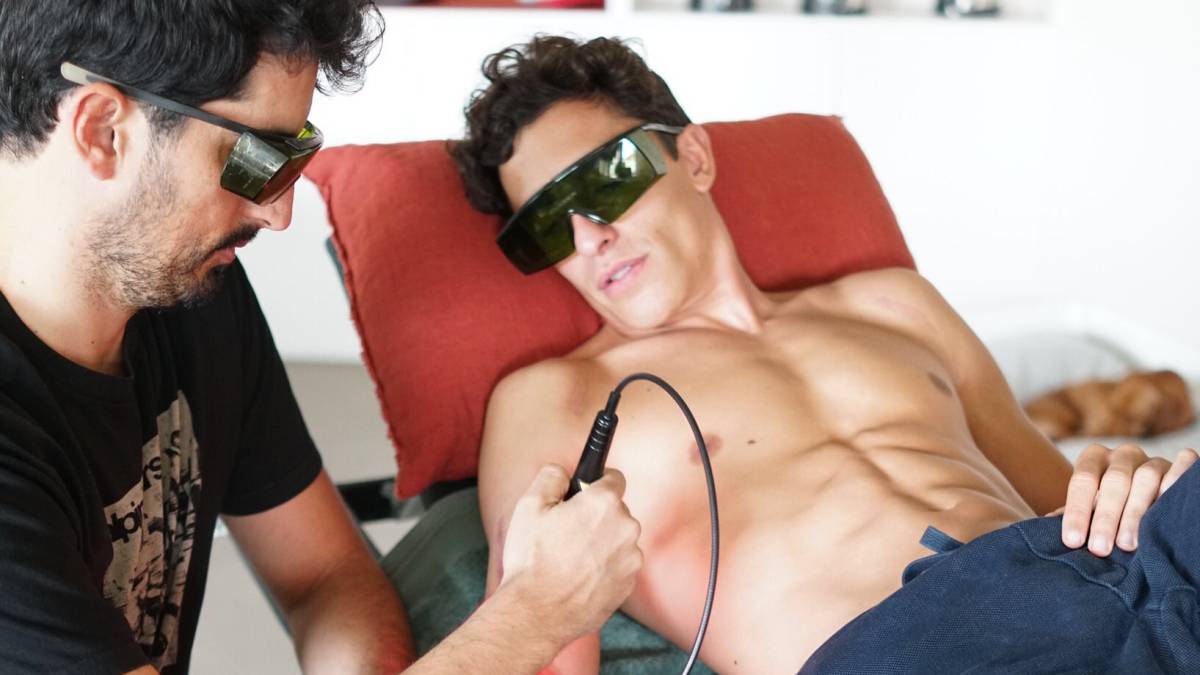 Álex Márquez passed by the microphone of the Cadena SER Carousel last night to speak calmly about his first podium in MotoGP, a second place in a French GP through water and which he appeared on the grid closing the sixth row (18th). He made a brutal comeback and spoke about it, but also about the joy that his brother Marc took from home and how his recovery is progressing.
-Did you expect it?
-Well, at the beginning of the year I already said that when there are situations like this you have to try to take advantage of them. Sometimes they will work out and sometimes they will go wrong. Here it has gone well. On Friday we already rolled in water and when it started to rain, I thought it could be mine and that I was going to give it a try.
-Do you like to run on a wet track?
-I'm usually good at it. It is not what I prefer the most, because I prefer dry, because that way everything is more predictable. However, a wet track, when you are suffering in the dry, can fix you on Sunday and that is what happened to us.
-Did you feel like vindicating yourself?
-No, not at all. I know where I am and why I am here and I don't have to vindicate myself with anything or anyone.
-Talking to her mother, I have told her that, if the race lasts a couple more laps, she takes Petrucci and wins, but she has told me that if it lasts a couple more laps, she would buy a plot of land ...
- (laughs). I think so too. (More laughs) Two or three more laps and the same warm up and maybe I would not have been on the podium so better as it ended and everyone happy.
-What is surprising is that he did not take the opportunity to take a toll on those who criticized that he had arrived at the Repsol Honda box. Petrucci, for example, has taken its toll on people who have not given him affection at Ducati. How has it been contained?
-In the end, I am very calm with myself and I have that inner peace. I know why I am where I am and why I have succeeded. I don't have to vindicate myself at all. I always like to work in the background, without making a lot of noise, because it is my way of being and working. I accept the criticisms from the beginning of the year, when the results have been worse than we expected. I accept them because I am the first to be critical of myself, and when good results arrive it is good for motivation and to keep working. But I already say that in the background and without making a lot of noise, that is my way of being. I am a little diesel and have a hard time starting.
-How was the first conversation with your brother Marc? Already in Dazn she gave him a hesitant to finish his statements telling him to be calm, that he had already arrived ...
- (laughs). I have told him on TV to calm down, because he is always telling me: "You'll see how you will get there one day! You'll see how it is! You calm down!" That is why I have said it. After that interview, they gave me the cell phone, I ran away for a moment to call him and he was super happy, screaming and didn't understand what he was saying. Well. My mother was also with him and he was almost happier than me, because at that moment it is difficult to be with your feet on the ground and you are a bit like flying, without really knowing what you have achieved, and he was happier I
-The day he wins a race he will have a good one when he gets home, although it will depend on whether Marc himself is on the track ...
- (laughs). Nerd. He would be happy anyway. And you better hurry.
-When is Marc going to return?
-I don't know. I've been away from home since Tuesday and I don't know one hundred percent how he is right now. I know that he has the review on Monday or Tuesday like every week and I don't know. There are days when you see him and say that he is going to return to Aragon and others that you think this season will not even run. Depending on the days, your sensations change a lot and the pain you have changes muscularly, because the arm has been standing for a long time and it is difficult to activate it. I couldn't say and I don't think he does. It will be a matter of days to see what is happening and how he is finding. I think this whole week will mark his evolution to see if he can return. The sooner the better, but when you feel 100%. Where will it return? Well I do not know. They are following the natural steps.
-The World Cup is still very tight. Who is your favorite to win it?
-I would leave the money in my pocket. (Laughs) It is not a good year to gamble. I think it will be between Quartararo and Mir, but you have to see how the Aragon races go, where the Ducati of Dovizioso can get something more than the Yamaha, which a priori can suffer a bit more with engine problems. After Aragon and before the last three we will see more clearly who is running to be champion.
Photos from as.com