Kanté, in the orbit of Madrid
His relationship with Lampard has cooled down because of a wedding and that he wants to leave Chelsea. 'Le Parisien' talks about Madrid being well placed ...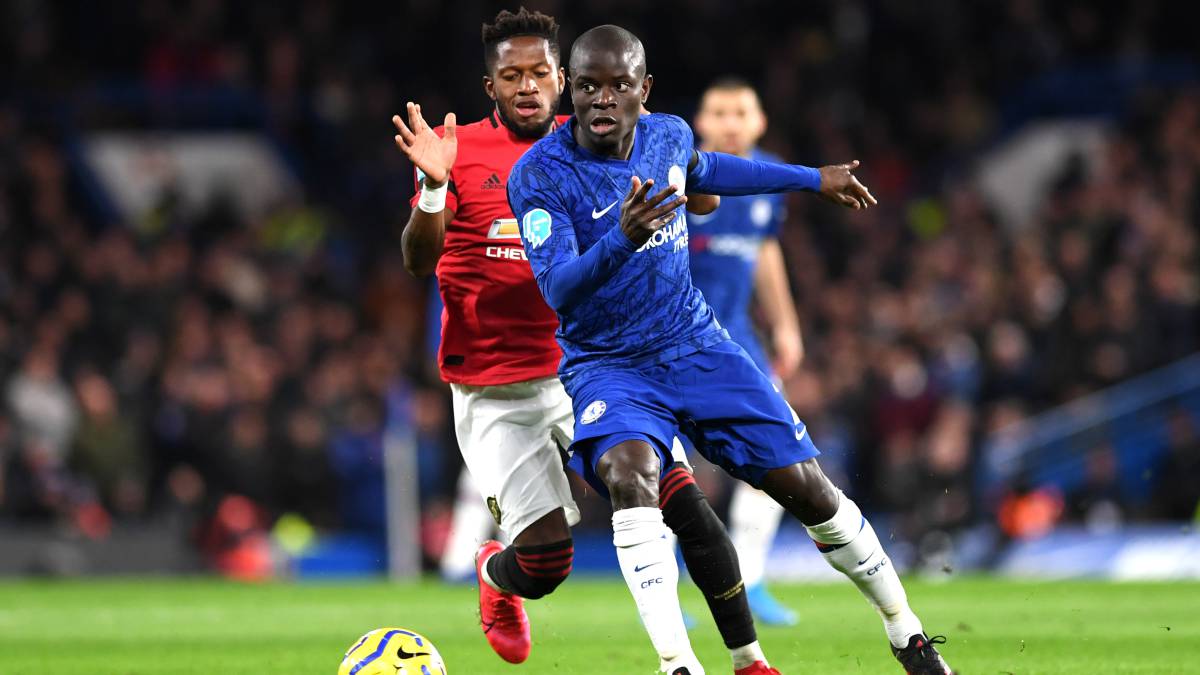 A wedding, not yours, but not just any wedding. That is the spark that has lit the fuse of discord between N'Golo Kanté and Frank Lampard ... and that can bring him closer to Real Madrid. The recent tension between the midfielder and his manager could cause one of France's stars to leave Chelsea in the summer of 2021. It turns out that the 29-year-old midfielder was married to a soul mate and wanted to be with him on such an important day. Le Parisien has revealed that the player tried to convince the coach to let him go to the wedding, without success, a decision that was difficult for him to accept. According to this medium, Madrid would be well placed to win Kanté.
The refusal to the wedding of discord, according to the French newspaper, has only cooled down the relationship between Kanté and Lampard, a situation that in France they see could have consequences in the medium term and that points to a move for the next summer. "Happy with the Blues, not so much with his club," they point out from the neighboring country. They recall that Antonio Conte's Inter Milan, former coach of the Frenchman at Chelsea, already bid for Kanté this summer and that then Kanté realized that this was not the time. Thus, his goal is now to have a great season and take stock and make a decision. That can change now. The Italian club will continue to be on the player's agenda, although they reveal that the midfielder's true dream is to play for Real Madrid, under Zinedine Zidane. A possible dream to fulfill since Kanté is reciprocated.
Real Madrid, they say, is the club of their loves since childhood. You know, a wedding ends in another wedding. In this case, the 'no wedding' could bring Kanté a final divorce from Chelsea and, who knows, if a wedding with the club of his dreams.
Photos from as.com