Juárez: "Fuenlabrada's only option is to go up"
The new Urbas coach, who comes to replace Paco García, opens this Saturday in San Sebastián against Acunsa GBC.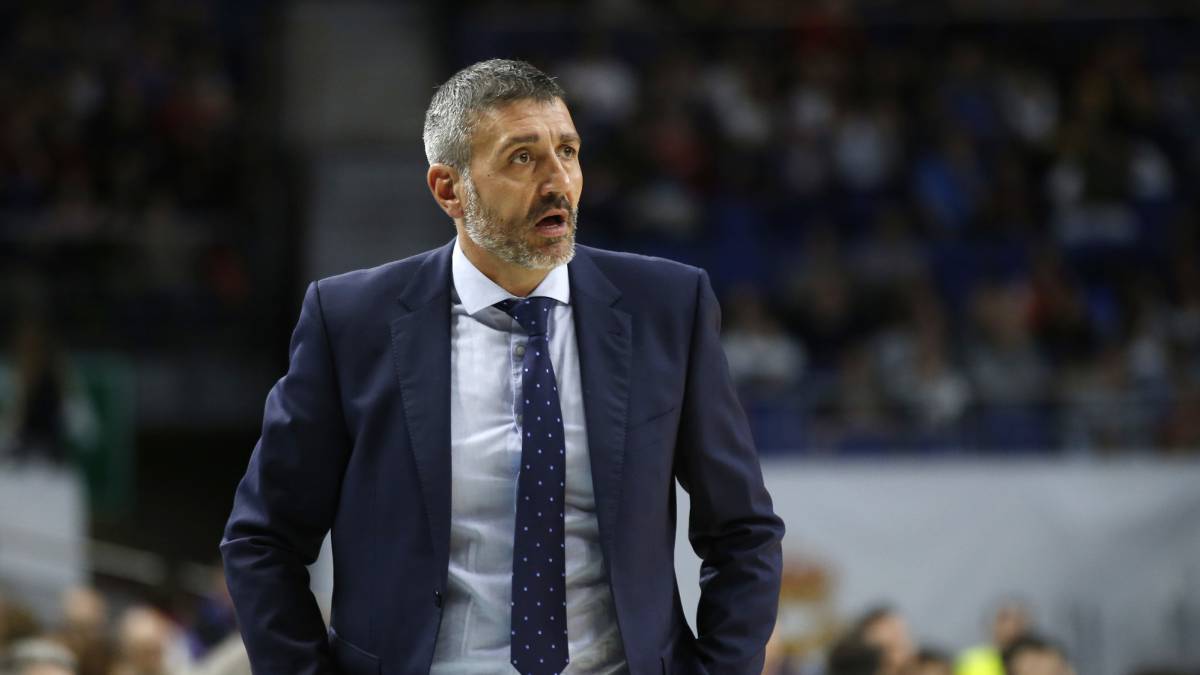 The new coach of Urbas Fuenlabrada, Javier Juárez, assured after his second day of training with the team that situations such as those of the last game against Baxi Manresa, in which they scored 100 points at home and lost (100-102) "cannot allow more to happen ".
"In the short term, we have a defensive problem. Getting 100 points at home and not winning a game is something that we cannot allow to happen to us anymore", considered the Teruel coach in his first statements as coach of Urbas, which he arrives after the dismissal of Paco García after the five league defeats.
For the new coach of the Fuenlabreño team, this defensive improvement is "everyone's responsibility." "We have to be aware of lowering the scoring of our rivals and maintaining ours. In attack we have a lot of talent," he stressed.
Juárez considers that, given the situation of the team, last classified in the Endesa League in which it is the only team that has not yet won after five games, "the only option is to go up" and that is what he is working on.
"You can see that the boys really want to reverse the situation, they work well and above all it seems like a dressing room for good people and that is fundamental. From there it is easy to build. The problems continue to exist because we continue with the same victories and defeats, but there are wickers at a professional level and I was very surprised by the atmosphere between them, "added the coach.
The coach, who returns to the Endesa League after his first experience in the competition two seasons ago at UCAM Murcia, pointed out that among his keys will be not allowing easy baskets, having "control of losses", being "a tough team in defense "and make Fernando Martín" a difficult field to play in ", after having lost his first three home games."We lack the fans"
"It is true that for this we lack a very important factor in the history of this club, namely the fans, but we have to count on that. We have to be professionals and show the fans that we feel them as if they were here with us, "he added.
Juárez defended his players, who he said are "very good people and want to do well" and are not comfortable with the current situation.
"We are going to improve in defense and we are going to try to adapt attack systems to the technical characteristics of our players. The system that any coach will choose is the one that best suits the players, who in the end are those who are in the court and the true protagonists of this, "he added.
"All we want is to win"
His first exam will be away from home, in San Sebastián against Acunsa Gipuzkoa Basket, one of the teams with whom he will theoretically have to fight for salvation and that has already added a victory.
"For us it is a fundamental game, when you have five defeats you cannot think of anything other than Saturday. And I suppose that for the rival it is also one of the games that are marked on the calendar as important and I know that it is so ", explained Juárez.
The new Urbas coach wants his team to focus on thinking only about the next game. "We are all very clear that we do not see beyond Saturday's game. After five defeats, the only thing we want is to win and take off the face that remains when you lose," said Javier Juárez.
Photos from as.com