Joventut remains firm in the Eurocup: four out of four
La Penya defeats Venice in the second half and with seven players above 10 points. Tomic, sensational: 14 points and a PIR of 28.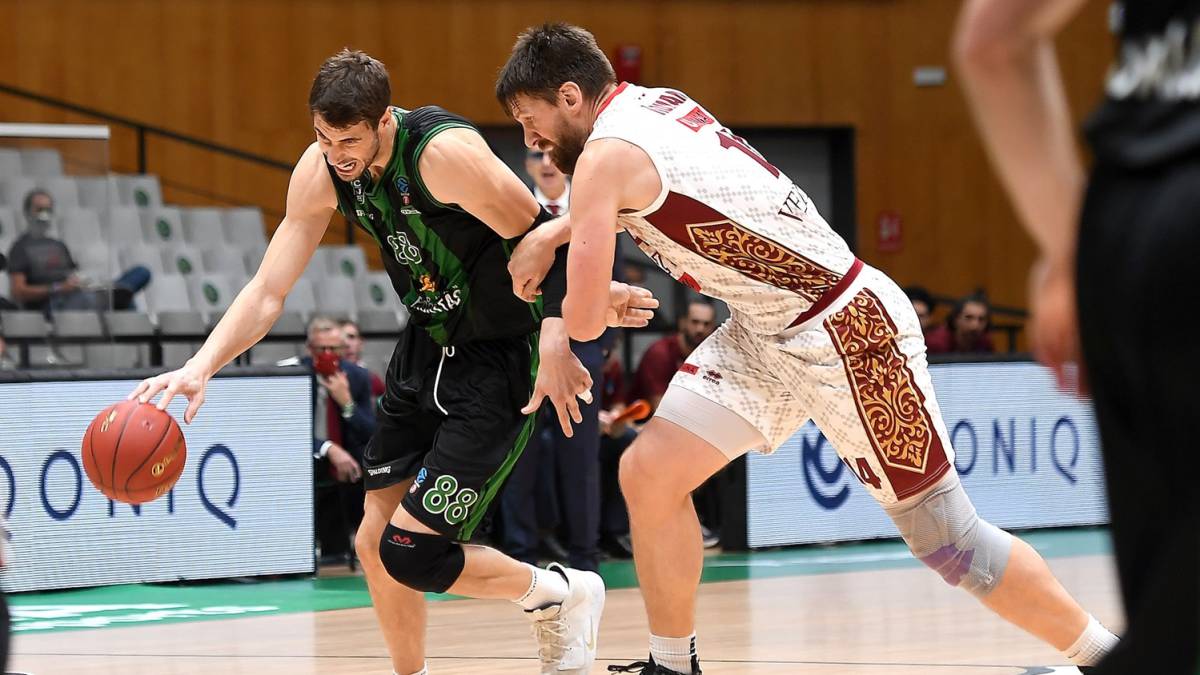 The Joventut de Badalona added their fourth win (92-78) in the European Championship this Tuesday against Umana Reyer Venice and did so with a choral game in which six players scored more than ten points, and remains undefeated leader of Group A .
The green and black defeated the Italians in a very complete second half in which Ribas and Ventura annulled Stefano Tonut, Venice's best scorer in the first half with 11 points, while Brodziansky, the match's top scorer with 15, broke the match with his points in the final leg of the third period.
Bramos and Daye's 3-pointers allowed the Italians to take the lead in the first five minutes (10-13). An 8-0 run, with five points from Pau Ribas, put the locals ahead (18-13, min. 6) .
In which led to several turnovers.
La Penya dominated the defensive rebound and was able to run to turn the game around. Dimitrijevic and López-Arostegui (11 points in the first half) put the Catalans back up on the scoreboard (39-38, min. 17). The break was reached with a draw (45-45) .
The Italians maintained their success in the triples at the start of the third period (47-51, min. 22) but Ribas's defense over Tonut, whom he removed from the game, and the points of Ante Tomic and López-Arostegui turned around to the game (61-56, min. 26) .
Brodziansky and Morgan widened the difference to eight points at the end of the quarter (73-65) against a Venice that was losing steam and could not keep up the pace of the local game.
A triple by Brodziansky made La Penya exceed ten points ahead (76-65, min. 32). Dimitrijevic handled the game well and the Italians were left without resources against the great local defense. Ventura put the maximum difference four minutes from the end (85-71) and the 14 points remained until the conclusion.
Photos from as.com