Jorge Prado arrives at the Spanish GP wanting to win
The KTM rider says that racing at home "is a special feeling" and, regarding his title chances, he prefers to go step by step.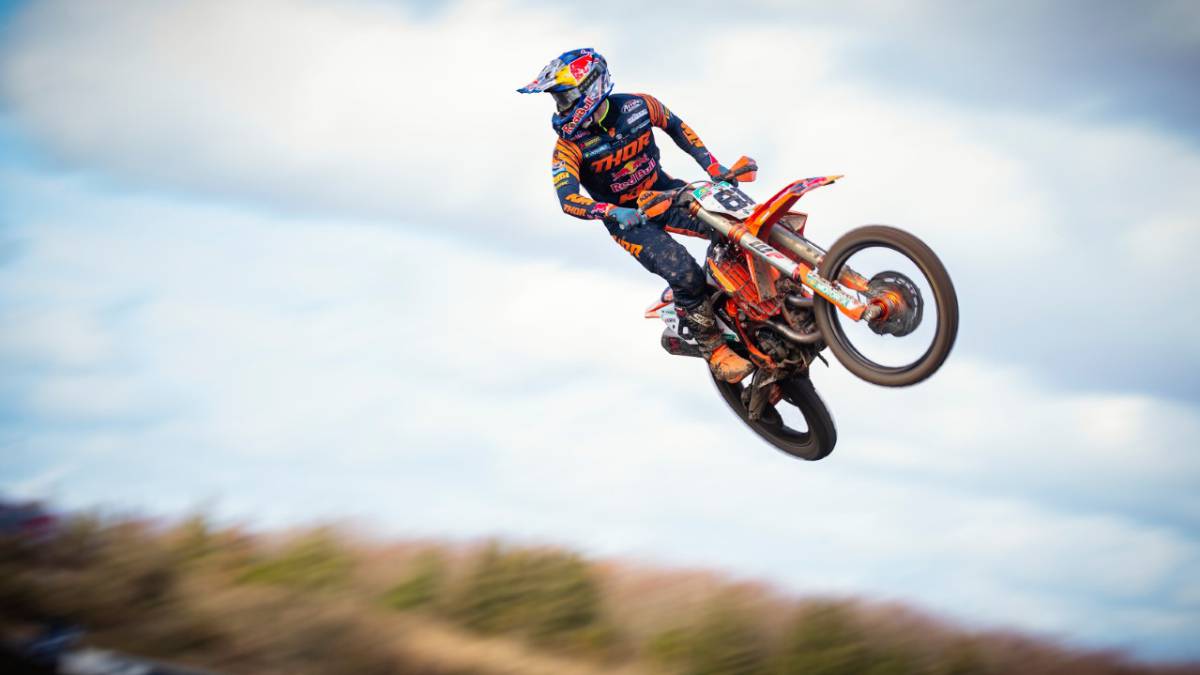 This coming weekend the Spanish GP of the Motocross World Championship will be held at the Xanadú venue, to which Jorge Prado arrives excited and eager to make a good result that will allow him to continue being with options to achieve the title in his first year in class MXGP.
To rush his options, the Lugo player needs to continue scoring as many points as possible and ensures that he has "good expectations for this race." "I feel like I can get back on the podium, fight for the victory, so I hope to do a good performance. In general I am very happy with my performance in recent weeks. I see that I improve and that I am able to fight better in the front positions. "explains the Spanish in a statement.
After a hard winter, with injuries and operations, Prado is being one of the sensations in his debut with the 450, and even the option of proclaiming himself world champion is not a chimera, although obviously it is not an easy undertaking: "My goal was I thought that by the end of the year I could be getting good results, but I didn't expect to be so competitive so soon. But I was able to pick up the pace very fast and that has allowed me to be at the top. of sight, it is there. I have possibilities, there are many points at stake ", the KTM rider is limited to saying.
And those possibilities go through obtaining a good result in the home race, something special for him, although health obligations do not allow the presence of the public in the stands: "It is always very special. It is true that this year will be different as not having audience in the stands, but equally, running on your land is a completely different feeling. You feel more supported by the people ".
Photos from as.com