Jorge Félix: "Our goal is to achieve victory in Vila-real"
The Atlético de Madrid youth squad has given an interview before the eve of the duel this Thursday against Villarreal in the group stage of the Europa League.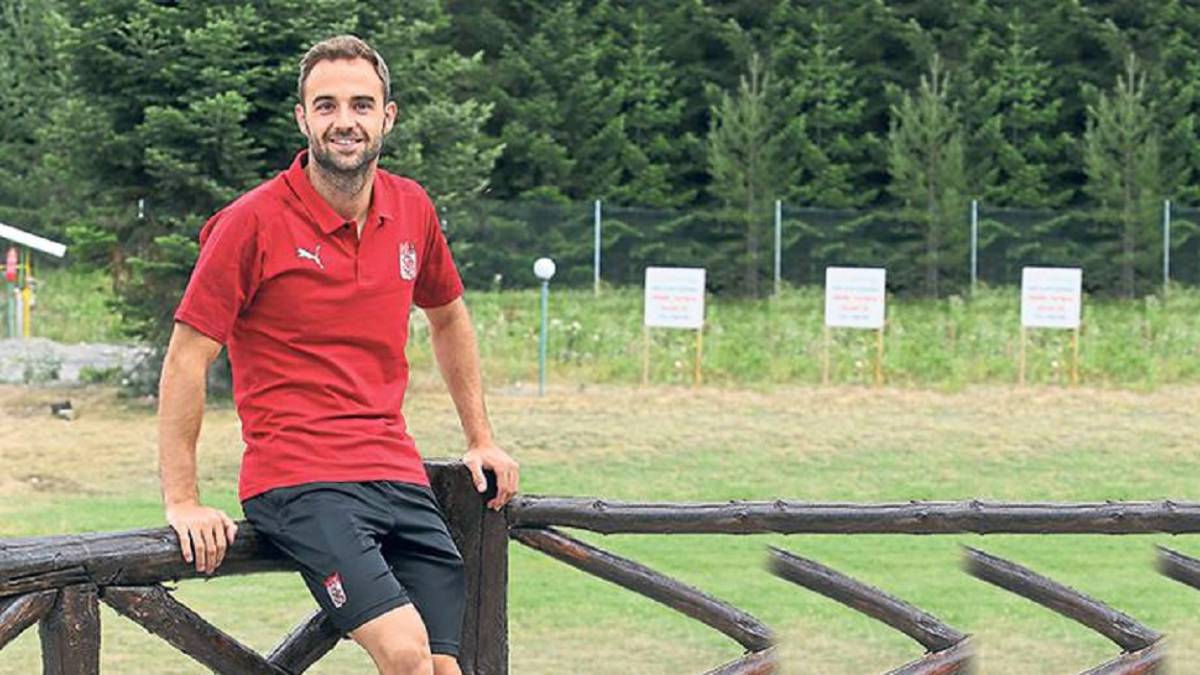 -Congratulations on the victory in the Anatolian derby against Kayserispor (1-3) ... It was very important for your team. Correct?
Yes, it was very important, they told me last week that it was an important match for the fans and the city. We reached three points and we are very happy.
-What are your first impressions on Sivas?
I was very well received by the board and the team. I'm very happy. I hope to do well as I am having opportunities. I do what I have to do to earn the trust of my coach.
-Will it be an intense and complicated match against Villarreal?
Yes, without a doubt ... Of course Villarreal is a very good team. They have very good players. It is the first game for them and also for us. We want to get it right. We are a strong team. We represent the city Sivas and Turkey. So we'll give one hundred percent.
-What are the most dangerous Villarreal players?
There are many. But I think that Dani Parejo (he will not play due to injury and Gerard Moreno (injured) are very good players and they make a difference. Well that they cannot play.
-The Ceramics is an impressive stadium, but without an audience it won't affect you much?
It is a very good stadium. The truth is that it will be very nice to play there. But now football is different, everything changed because of the coronavirus. Football without fans is totally different.
-What would Sivasspor's first goal against Villarreal, victory or a draw, be good?
Our goal is to do well, to do our football, to try to score a goal and to create opportunities. Why not? We can win against them. If we only think about a draw, we cannot win.
-Did you play in the youth teams of Atlético Madrid. Is Atlético a prolific club to grow talents?
Yes, Atlético is a very well organized club for talented players. Very good players have come out like De Gea, Saúl, Koke. They are players who play in the first divisions. The truth is that playing there was a great honor.
-Do you think Atlético can win the league title again and play in the Champions League?
Well .. It's difficult. In Spain there are Real Madrid and Barça who win everything. So it is difficult, but I hope they repeat it again as they did a few years ago and in Europe the same, it is very difficult. Atlético is a very good team. It's difficult to win the Champions League but Atlético had it close twice. Hopefully they get the third. I like Atléti. They treat me very well there. For three years I have had very good memories.
Photos from as.com