Jasikevicius: "Panathinaikos, without Calathes, do another basketball"
Both the Barça coach and his current base, former players of the Athenian team, recognize that it is always special to play against him.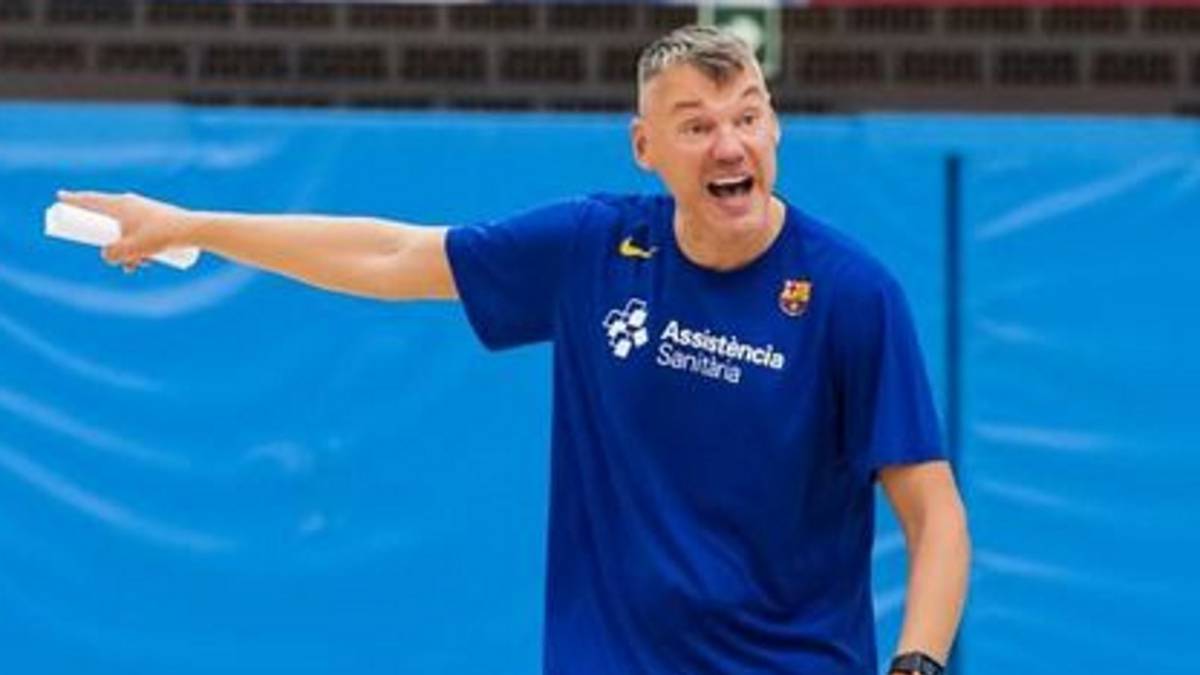 The Barça coach, Sarunas Jasikevicius, affirms that his team is prepared for tomorrow's match against Panathinaikos and believes that, "the important thing is that each player who goes out on court contributes the maximum of things to the team because we are going to play many games in a row and the load is very important ".
About Panathinaikos he acknowledges that, "a lot has changed this year, but they have made important signings and I think they are a team with very clear ideas, with people who are carrying a lot of weight in the team's game such as Ioannis Papapetrou, Nemanja Nedovic or Marcus Foster and the others help very well. It is a team with a lot of energy where everyone knows what their role is and this makes them very dangerous ".
"The truth is that with Nick Calathes at the base I was playing a type of basketball and now it's very different. The ball goes a lot through Nedovic or Papapetrou, their captain and who is playing at a very high level. They also have very important defenders like Howard Sant-Ross, who can defend in two or three positions and allows them to make a lot of defensive changes. " added by the Barça coach.
Saras played for Panathinaikos for four seasons and won a Euroleague (2009) and does not hide that it is always special to play against him, although, "these types of matches are more special when you play in Athens. Not so much here because it does not fit into the mind your feelings with Panathiakos playing at the Palau, but when I go back to OAKA it's always a very special match for me. "
It will also be for the Greek-American guard Nick Calathes since, "it will be the first time that I play against them, but that does not make me forget that the only thing that interests me tomorrow is to win that game" .
Nor is he worried about the wear and tear of playing two games during the week because, "that is not a problem for me, since each game that I can play is something big for me and I think that I am well prepared to face tomorrow's"
Photos from as.com