Jasikevicius: "In some places the situation is out of control"
The Barça coach, who returned to the bench after spending his quarantine, spoke thus of the positives that are taking place in the Euroleague.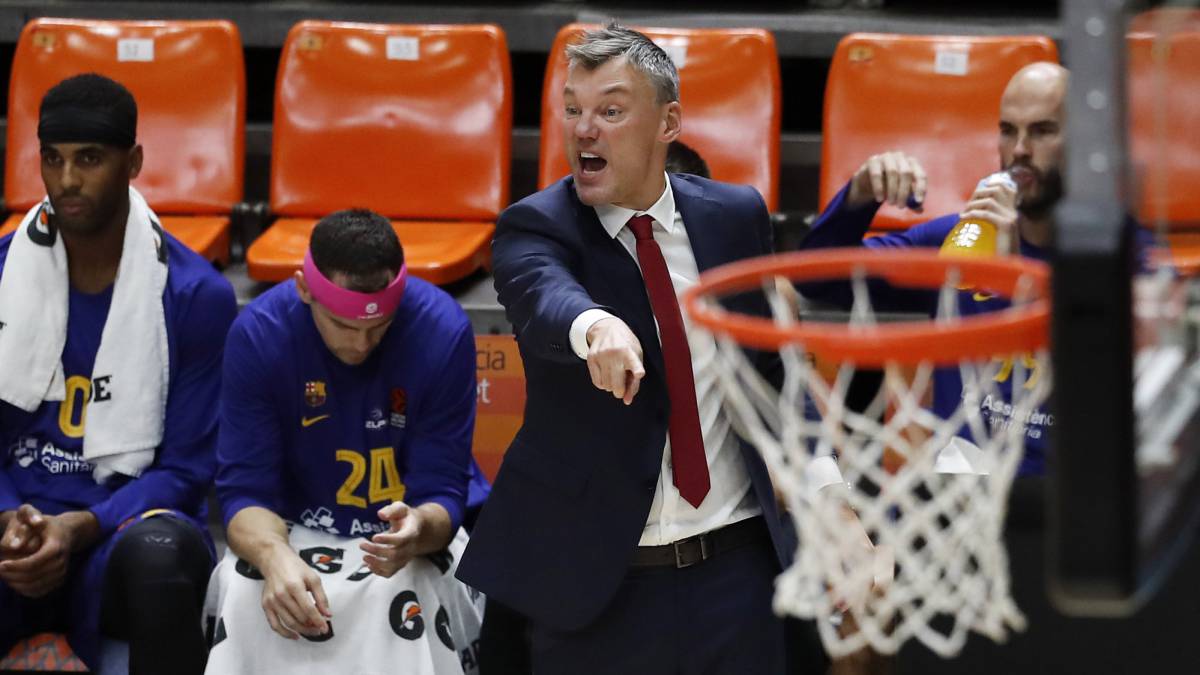 Barcelona coach Sarunas Jasikevicius spoke after his team's victory over Valencia Basket 66-71 on the third day of the Euroleague. The Lithuanian coach returned to the bench after not being able to be in the previous match in Saint Petersburg against Zenit. Jasikevicius tested positive on Saturday 3 and, along with him, his second coach and another member of the coaching staff. All of them have been in quarantine for two weeks, until yesterday their presence was confirmed after having passed a new test.
But his case has not been the only or the most serious in the little that goes of the Euroleague. This same day, three games have been suspended. Two that were to be played today, ASVEL Villeurbanne-Panathinaikos and Baskonia-Zenit, and another on Thursday, also with the Russian team in Valencia. Those from Saint Petersburg have not even traveled to Spain after the large number of cases that were on their staff. Something similar has happened with the French from ASVEL, who in this case had to host Panathinaikos. When asked about all this, Saras Jasikevicuis did not bite his tongue and asked the Euroleague to react:
"It is very difficult. The Euroleague is doing it in the best way, but it is a very difficult situation. First is the health of the fans and our health. I think we will have to hold some meetings. The Euroleague is trying to hold on and hold on ... but in some places the situation is out of control. I think we have to make decisions. I am missing something and we are going to see how the Euroleague solves this. "
For his part, the local coach, Jaume Ponsarnau, agreed with his Culé counterpart that "the situation is very difficult for both competition and health." "Not playing because the other team does not have players is not healthy or ethical. All measures must be taken and that is the responsibility we have," argued coach Taronja.
Photos from as.com