Jasikevicius recovers but a Barça player tests positive
The Barça coach will lead Barça in Tuesday's Euroleague match in Valencia. The entire squad, except one player, has tested negative. At Zenit, 13 positives.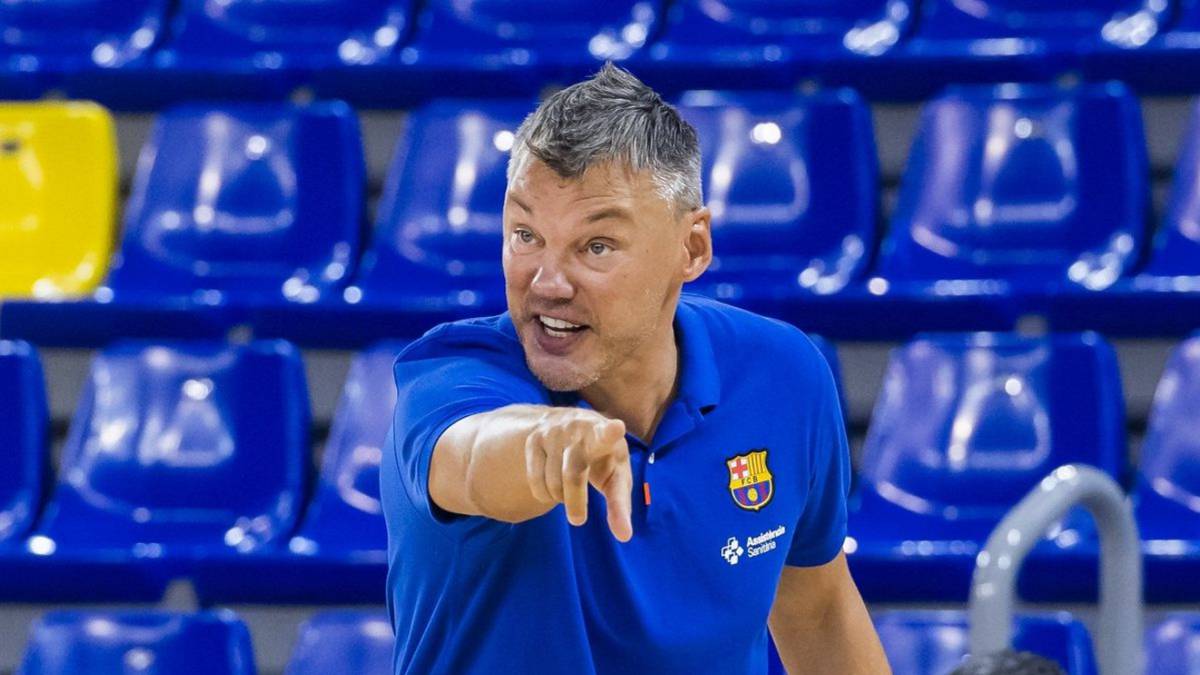 Barça reported tonight that the team's first coach, Sarunas Jasikevicius, once complying with the isolation protocols established by the health authorities, is fully recovered and asymptomatic and will be able to lead the team in the match corresponding to the third day of the Euroleague against Valencia Basket next Tuesday 13.
As for the second coach, Darius Maskoliunas, who tested positive for COVID-19 on the same day as Jasikevicus, on October 2, his status is still pending after following the same isolation as the first coach.
On the other hand, after the tests carried out yesterday Saturday, and the counter tests carried out this Sunday, the entire Barça squad, except for one player, have given negative results. The status of the other member of the technical staff who tested positive on the 3rd and forced the postponement of the Endesa Barça-Guipúzcoa League match on Sunday 4. has not been made known either.At Zenit it already has 13 positives.
Zenit de Saint Petersburg, Barça's rival last Friday and which delayed the match by an hour to be able to have the tests carried out on the squad on time, has already reported 13 positives for coranavirus in the team. New cases that are added to those he already suffered, for which there are in total eight players (Austin Hollins, Anton Pushkov, Arturas Gudaitis, Vladislav Trushkin, Mateusz Ponitka, Igor Volkhin, Billy Baron, Kevin Pangos), the four coaches, including the first, Xavi Pascual (also Iñigo Zorzano, Sergey Voznyuk and Yaroslav Yalovchuk), and a member of the staff, the masseur Andrei Kozlov.
Photos from as.com