Jasikevicius: "I had two or three days badly, but I am now recovered"
The Barça coach has overcome the virus and this Tuesday he will lead Barça in the Euroleague match against Valencia at La Fonteta.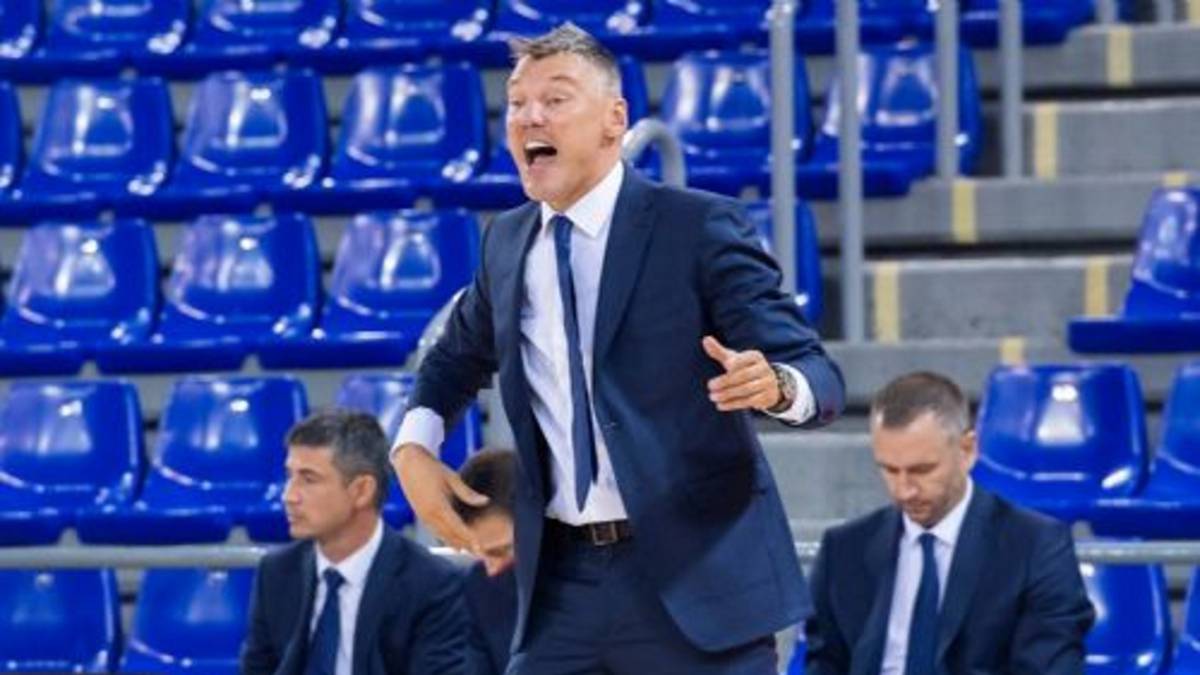 The Barça coach, Sarunas Jasikevicius, who will return to the Barcelona bench this Tuesday after overcoming COVID-19. He has acknowledged that he had "two or three bad days, but the rest were quite calm." "Now I'm back to work" .
The coach tested positive, as did his assistant Darius Maskoliunas, on October 2 after the Euroleague match against CSKA Moscow at the Palau Blaugrana. Since then, he has remained in isolation at his home and is fully recovered and asymptomatic.
Although the Euroleague protocol dictates fourteen days of isolation for a positive for COVID-19, the fact that the Spanish health authorities establish only ten and that Saras will not leave Spanish territory, will allow him to direct the meeting this Tuesday, when he will fulfill twelve days. In addition to last Friday's defeat on the track at Zenit St. Petersburg (74-70), a player from the squad tested positive upon return. Fortunately, the tests and counter tests carried out on Sunday the rest of the staff were negative. In the Russian team, after the match, they have already detected 13 positives.
In the midst of this situation, Saras wants to focus on the commitment of this Tuesday because, "it is a Euroleague match against a difficult opponent who comes from playing very good games, although perhaps on Sunday not so good against Unicaja in the League Endesa (lost at La Fonteta 66-71) ".
He acknowledges that, "it is a team with a lot of potential that is being built" "There is no doubt that it will be a difficult match for us" .
About the double round of Europe, since on Thursday they will face Panathinaikos at the Palau, it indicates that they are already used to playing many games. "The important thing and what we need is that everyone contributes things and I'm sure the boys are going to do it"
Claver: "We want to see the public in the halls"
The Valencian power forward Víctor Claver has pointed out that, "Valencia has started well, they have won the first two Euroleague games." "It's a very organized team that plays good basketball" .
"Also, at home and with some fans in the stands it will be difficult to beat. It will be different from how we ended the season there, but for me it is always special to play on that track," he added.
"We players want people to return to the pavilions and see someone there in the stands, it will also be special, but we hope that soon we will see all the pavilions full", he concluded.
The situation of positives in Barça and other teams worries Claver a lot. "We are all going through a difficult time, perhaps more mental than anything else, but very concerned about health and trying to take care of ourselves as much as possible" .
Photos from as.com