Iván Ares climbs to the European podium in Portugal
The former champion of Spain finished third in Fafe and fought until the last meter for victory. Pep Bassas triumph in his category.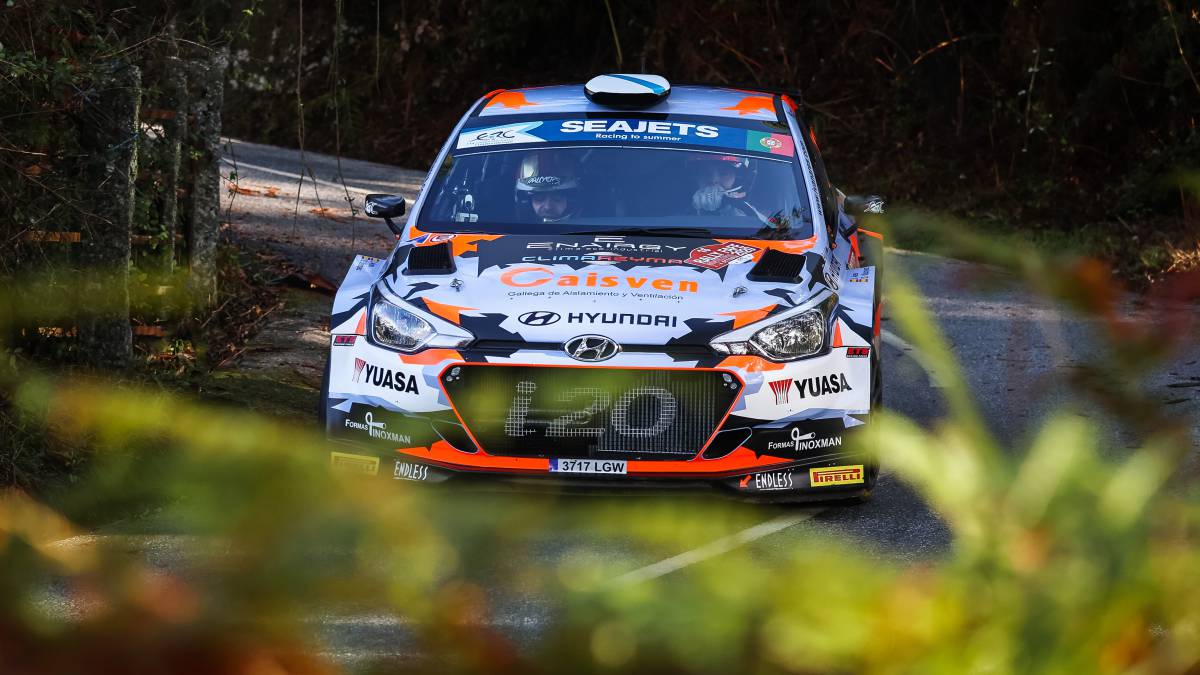 A Spaniard has set the flag high in the third round of the European Championship in Portugal. Iván Ares has surprised with his Hyundai before the cream of the continental competition fighting face to face with big names in the specialty, fighting for the victory until the last meter and finishing third in the Fafe Montelongo Rally. In a very difficult test, with rain, mud and fog, he was only 4.7 seconds behind the winner, former Russian champion Alexey Lukyanuk (Citroën) .
Before that, Ares beat the copper in front of an official Hyundai driver in the World Championship, Craig Breen, and the great promise of the specialty, Oliver Solberg (Volkswagen). The Irishman fell out of the fight when he got out and started a wheel, and the Norwegian when he suffered problems, a moment that Lukyanuk also took advantage of to put land in between with his pursuers. But the Russian suffered a spin in the penultimate stage, and the final special came separated from the two-time French champion Yann Bonato (Citroën) and Ares by just 4.7 seconds.
Under the rain, on a muddy road, Lukyanuk and Ares tied, scoring 8 tenths better than Bonato, but in the end the French snatched second place from the Spanish by just one tenth. Even so, he assured that "I am very, very happy with this result, and I want to thank the entire team for the effort. In the final section we took risks with the tires, riding a mixed combination, but it was very difficult" .
Pep Bassas completed the Spanish success by scoring the triumph in the ERC3 junior category after maintaining a close duel throughout the test against Ken Torn, and heading towards the crown that Efrén Llarena won last year. The man from Burgos was not so lucky, as he retired after his Citroën suffered a breakdown when he was fighting for victory in his category, which prevented him from adding an important result in his fight for the ERC1 junior title. Surhayen Pernía finished tenth overall.
Photos from as.com