Isiah Thomas shoots again: "LeBron is the greatest player of all time"
The former player takes advantage of the discussion about who is better, LeBron or Jordan, to send another message to his arch enemy.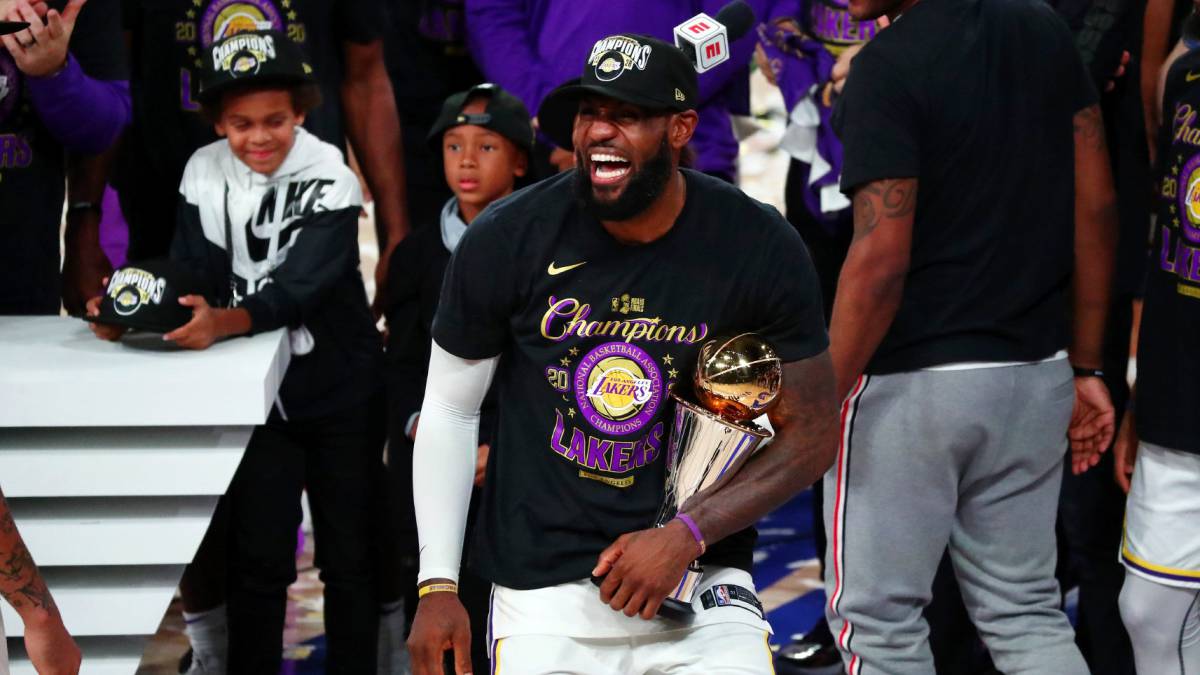 LeBron James is one of the best players in history. Few people discuss this anymore and the ring and the MVP of the finals won with the Lakers seat him even more in that category. The discussion, for years, is more about deciding if it is the best. And, of course, to be named the best basketball player ever before you have to surpass the one who for most is de facto: Michael Jordan. Here everyone has their idea. Typically, the younger the person is, the more leaning toward LeBron. And vice versa with Jordan.
But the Lakers' number 23 has gotten old-school support. Although, to tell the truth, it cannot surprise anyone. Because we're talking about Isiah Thomas, Jordan's arch nemesis. The former Pistons point guard declared himself a LeBron fan in this dispute and did so a few days ago, when the Lakers had not yet won the ring. We should see what he thinks now ... In a tweet, Thomas declared that "The best and most complete player I have seen in my life is LeBron James, on and off the court. He has passed the visual test and the numbers confirm what my eyes have seen in each statistical category. The greatest of all time. What is known! ".
The truth is that closer to what he saw Jordan play, he has not seen LeBron. They met in 22 playoff games between 1988 and 1991, with a positive 12-10 record for Thomas. But of course, the personal relationship between the two cannot be worse and the former Pistons takes every opportunity he has to make less of the former Bulls, as happens in this case, when not to directly interfere with him. Episodes such as the Pistons leaving the court without shaking hands and congratulating the Bulls after being eliminated in 1991, the more than hard game they used to stop Jordan during those years, or the supposed 23 veto that Thomas was in the Barcelona 92 Dream Team did not help. And over time, neither has made an intention to bring positions closer to the other party.
At the moment Jordan still has more titles (six), more MVPs of the season (five) and more MVPs of the finals (six) than LeBron, but with this title the Lakers has gotten a little closer: he already has four of each. About to turn 36, LeBron still has two years left on his contract, and at the rate he's going, he's likely to play a few more. When he retires, it will be time to decide, if that can be done, who has been the better of the two.
Photos from as.com