"Alonso is a shark, as soon as he feels the blood he wants to attack ..."
Abiteboul celebrates Ricciardo's podium with Renault and warns about Fernando: "He's on top." You must test the car this Tuesday in Barcelona.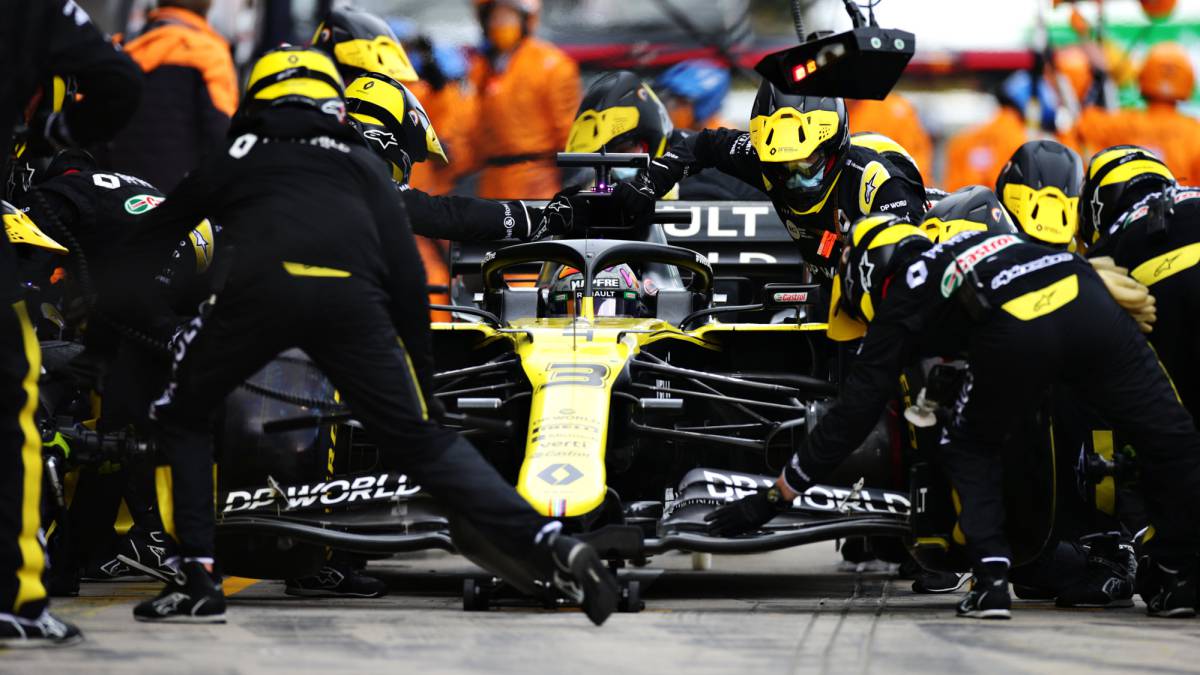 Cyril Abiteboul is a happy man after celebrating his first podium as Renault boss in Formula 1. He interrupts a years-long drought in the French team (Malaysia 2011 for Renault; Belgium 2015 as Lotus) and brings joy to the factories of Enstone and Viry with a promising RS20. In the debit, the manager promised to get a tattoo if Daniel Ricciardo opened a bottle of champagne before leaving for McLaren. "I am a man of my word. He will choose the design, but I choose the area and the size. And the size is very important, hey Daniel!" Says Abiteboul. Good ballot for him.
"It is a very emotional moment, a great feeling. I hope this podium is not the end but the beginning of our era in Formula 1. There must always be a beginning and ours arrived here, with Daniel, on this great circuit. It is a great feeling and I regret that we have to go through this situation of social distance when celebrating it. But it is a great moment and a great emotion, "justifies the boss, who remembers" the staff who are no longer in the team "after an intense restructuring, because this season's car is due to his work.
After several fourth places, the podium at the Nurburgring and with the third position of the Manufacturers' World Cup within reach, what is the limit of this Renault? "I think we can be taken seriously when evaluating our commitment to the sport, to Luca de Meo, to Alpine's strategy. The team is looking for engine parity and we achieved it last year. The next goal was to take a step forward. with the chassis, and we have done it. When we say in the future what step we want to take, we can be taken very seriously. But we have a long way to go ", says Abiteboul.
"Fernando's level of interest would impress you"
Meanwhile, what does Fernando Alonso think? The Asturian has already visited the Enstone factory on several occasions and Renault trucks will stop on the way to Portimao to run a 100-kilometer test ('filming day') with the RS20, predictably this Tuesday in Barcelona. Abiteboul "neither confirms nor denies" the fact. But he does assure that Alonso is on top and is happy: "He wrote to me before, during and after the race. Fernando's level of interest would impress you. We talked, we received communications, also about 2022. The season is advancing". "Fernando is a shark, as soon as it feels the blood it wants to attack, that's what I see A shark. It will be good to see that, "concedes the boss.
Renault's step forward is an incentive for 2021, when they must continue in the fight for the podium. Will that compromise the rule change in 2022? "Despite this result, despite Fernando pushing, we are not going to change. Our priority is the car of 2022." Then the cars will be almost completely redesigned and the grid can shake to the point where one team gets more out of the new rules than others. The idea is to erect itself as Mercedes did when entering the hybrid era. And Abiteboul already says it, to Renault, from next year Alpine, we must take them "very seriously" .
Photos from as.com