Inexperience does not prevent Mir from aspiring to the MotoGP title
It is his fifth World Cup with 80 GGPP disputed. Quartararo is also an example of precocity: 94 in six years. Only Hayden won with less.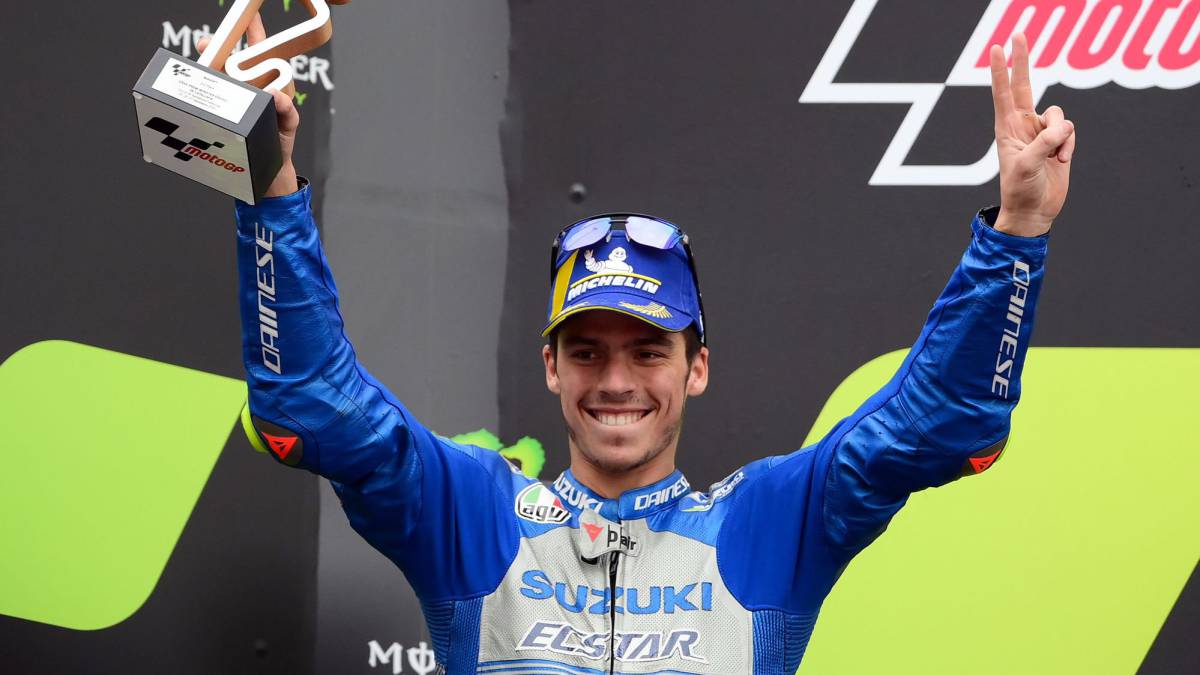 Another important and curious fact to feed the legend of how strange the 2020 MotoGP season is turning out: inexperience does not prevent Joan Mir from aspiring to the MotoGP title. The Mallorcan is the newest candidate for the crown in recent MotoGP history, with just 80 GGPP contested to date in his fifth full season in the championship. Only the longed-for Nicky Hayden aspired, and then succeeded, with less baggage.
The Kentucky Kid was in 2006, with 65 GGPP behind him and in his fourth World Cup course, although all of them already as a pilot of the queen class, something that in the case of the Majorcan the figure is reduced to his second year among the best . The American, moreover, had been hardened with fat bikes from his numerous appearances in the AMA championship and was MotoGP champion at age 25.
Mir, at 23 years old (he completed them on September 1), is a late talent in motorcycling, because he did not reach the World Championship until he was 18 years old (Márquez or Lorenzo did it when he was 15). Before, at 17, he left his stamp on the FIM CEV Repsol race held at Le Mans, coinciding with the 2015 French GP. That kid started last on a new circuit for him and where he could barely ride for a couple of breakdowns in training. Despite starting last, he was first in very few laps and, as soon as he did, he crashed. He still says today that he saw his rivals slow down, he counted to three and then he stopped. When he took the lead, he no longer had references, and he fell, so he came to the box of his team, the Leopard, and burst into tears saying desperately without taking off his helmet that he had lost the opportunity of his life, the opportunity to Someone will notice him and sign him for the World Cup. His coach, the brilliant Christian Lundberg, tried to console that heartbroken boy and told him not to worry, that it was the opposite of what he said and that he had just secured his World Cup future with the career he had done until the fall. And so it was ...
In that same 2015, Leopard Racing made him debut in the Australian GP. He only participated in that GP then, but the following year he was the starting rider for the Italian team, winning the Moto3 title with them in 2017. Then he spent only one year at Moto2 and is now in his second MotoGP course, hand in hand with Suzuki, the motorcycle with which he is second overall, with four podiums in the last five appointments and only eight points behind the leader, Quartararo.
The Frenchman is also an example of precocity, because with only 21 he can be champion this year and right now he has 94 GGPP disputed and is in his sixth World Cup season. In favor of Fabio he plays the fantastic year of learning that he had last season, being the most spectacular rookie since Marc Márquez appeared in MotoGP in 2013. To further value what Mir and Quartararo are doing, note that Maverick, third From the general to 18 points, he has 167 GGPP in his tenth championship, and that Dovizioso, fourth to 24, has 321 and is in his twentieth season.
Going back to Márquez, who always deserves a special chapter, remember that the man from ilerdense won the title of the queen class at the first attempt and became the youngest champion in the history of the queen class at the age of 20, unseating Freddie Spencer in that sense. With that unforgettable Valencia GP 2013, that Little Genius completed his sixth World Championship season with 96 GGPP disputed. Now Mir will finish 2020, if nothing strange happens, with 86 races under his belt and who knows if with his first MotoGP title ... 444 444

Photos from as.com