"The Honda is not competitive. Even Marc would have problems"
Stefan Bradl urges the gold wing factory technicians to improve the RC213V's setup to suit Michelin's new rear tire.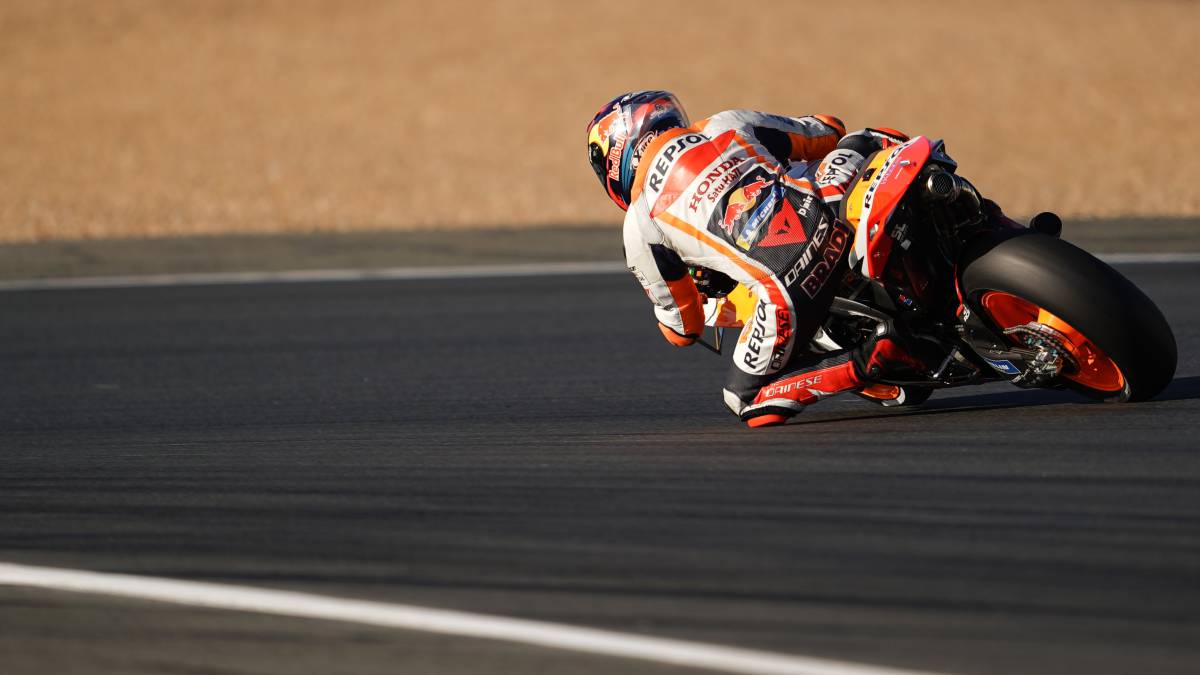 It is not being a 2020 MotoGP World Championship at all easy for Honda to manage. Marc Márquez's departure since the 2020 Spanish GP has downplayed the performance of the gold wing factory in the queen class to historic levels. Penultimate in the team championship and penultimate in the constructors' classification, the orange team has needed nine rounds to uncork the champagne from the podium thanks to Álex Márquez's second place in the 2020 French GP.
A return to the positions of honor that does not hide, in the opinion of Stefan Bradl, the problems that the RC213V suffers with the new Michelin rear tire, which this year offers more grip in the middle of the curve thanks to a less rigid carcass. The German rider, who has been replacing the champion since the second round in Jerez de la Frontera, urges the technicians led by Takeo Yokoyama to continue improving the electronics or the balance between the chassis and weight distribution to increase the integration of the machine of the Rising Sun with the new French rubber.
"One problem is that we basically cannot realize the full potential that the new rear tire offers during qualifying or at the start of a race. We don't make the tire work in such a way that it grips the asphalt. We start around 85% and then have a drop, while our rivals start at 100 or 95% and then have the same drop. That is why we are losing those precious tenths. The Honda is not the most competitive bike at the moment. I think even Marc would have problems, "says Bradl in 'Speedweek'.
"We are working a lot on the chassis side trying to understand how to use Michelin tires, especially the rear ones. We are having to try a lot of things, a lot more than we initially expected," Yokoyama admitted before traveling to Le Mans about the crisis of the Japanese brand. With the engines frozen for the next two years due to the coronavirus crisis, Honda has a wild card to carry out an aerodynamic evolution and try to solve a problem that causes them to lose each grand prize a few estimable tenths that make the difference in such an even grid.
Photos from as.com