Higuaín reinvents himself
The Argentine striker has scored his first goal in the United States and he did it for a foul. In Europe, he had never made a direct free hit.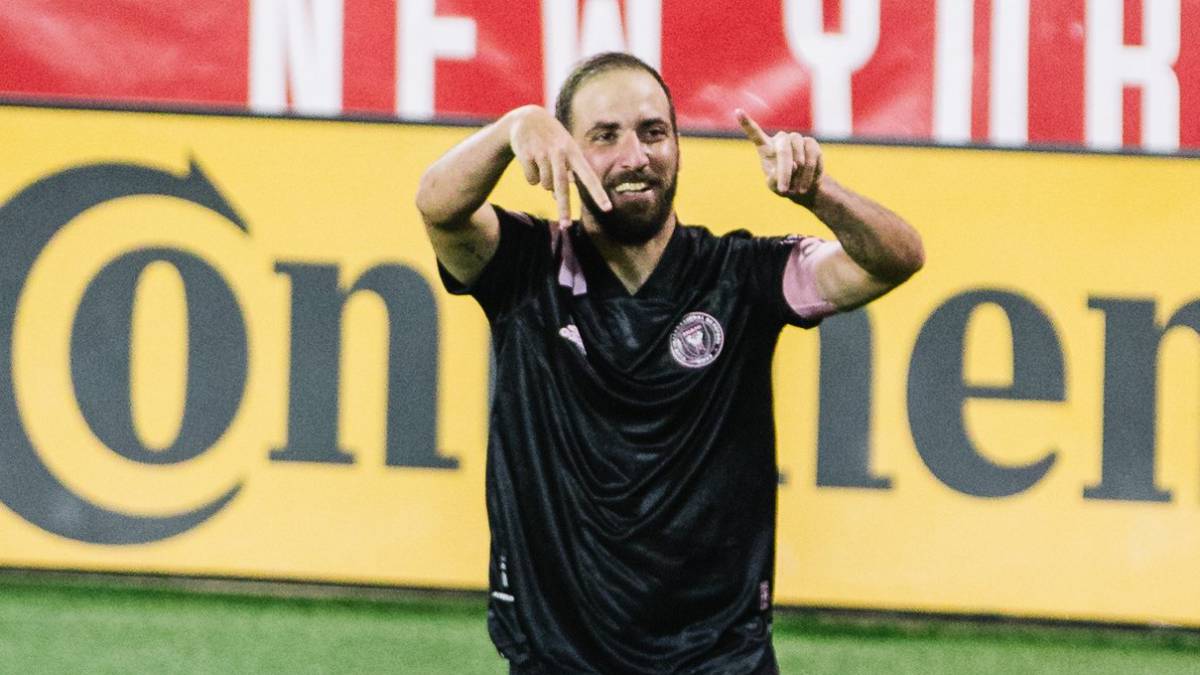 Gonzalo Higuaín came to the United States as a true galactic. At 32, the Argentine striker still has a lot of football on his boots and must take on a role that he hasn't played too many times in his professional career: that of leading a team. And said and done. After three games he has assumed offensive command of his team. First, he wanted to shoot a penalty against Philadelphia, ended up shooting it and missed it. The rivals laughed at the error, but 'Pipita' turned a deaf ear. He had already thrown the first stone. He came to MLS to take the lead.
It wasn't until his third game, against the New York Red Bulls, that he saw the goal for the first time. And this is when it really proved to be made of another paste. According to Opta Jose, Gonzalo Higuaín had never scored a direct free kick in his 428 games in the five major European leagues. Some threw, but in a testimonial way. His Inter Miami tied, ten minutes from time, and took the ball without hesitation. He hit a powerful right hand that slipped into the goalkeeper's squad. Unstoppable.
"The 'Pipita' is already here", the rivals must have thought. He celebrated with rage, running to the band and hugging all the substitutes. Higuaín has only been in the Americas for a month, but he has already reinvented himself. It assumes gallons and, from now on, transforms them into effectiveness. Take penalties, throw off-marks and even hit the fouls. The Argentine surprises and sends the first message: he has not arrived in the United States to end his professional career.
Of course, both he and Matuidi and the other teammates must gain strength as a team. Inter Miami is second to last in the standings with 14 points after 16 games played. While it is true that the two star signings arrived with the competition started, the truth is that the desired effectiveness has not been achieved with them either. Higuaín has suffered a bulky defeat against Philadelphia (3-0) and another by the minimum against New York City (2-3), in a game in which he gave an assist. Against the NY Red Bulls, the long-awaited victory finally arrived.
Matuidi, for his part, has already played eight games with the elastic of the new MLS franchise. His balance is not entirely brilliant either: three wins, one draw and four losses. Even so, they are the first steps of a newly born entity that will only climb over the months. Both the midfielder and the ex-Madridista arrived in the USA with the letter of freedom and without giving the feeling that their European football was definitely finished. His example, who knows, could serve as a reference for other classics from the old continent to move to the attractive life of Florida and David Beckham's ambitious project.

Photos from as.com