In a titanic duel, Diego Schwartzman removed Dominic Thiem, world number 3 with a score of 7-6 (1), 5-7, 6-7 (6), 7-6 (5) and 6-2, in 5 hours 8 minutes.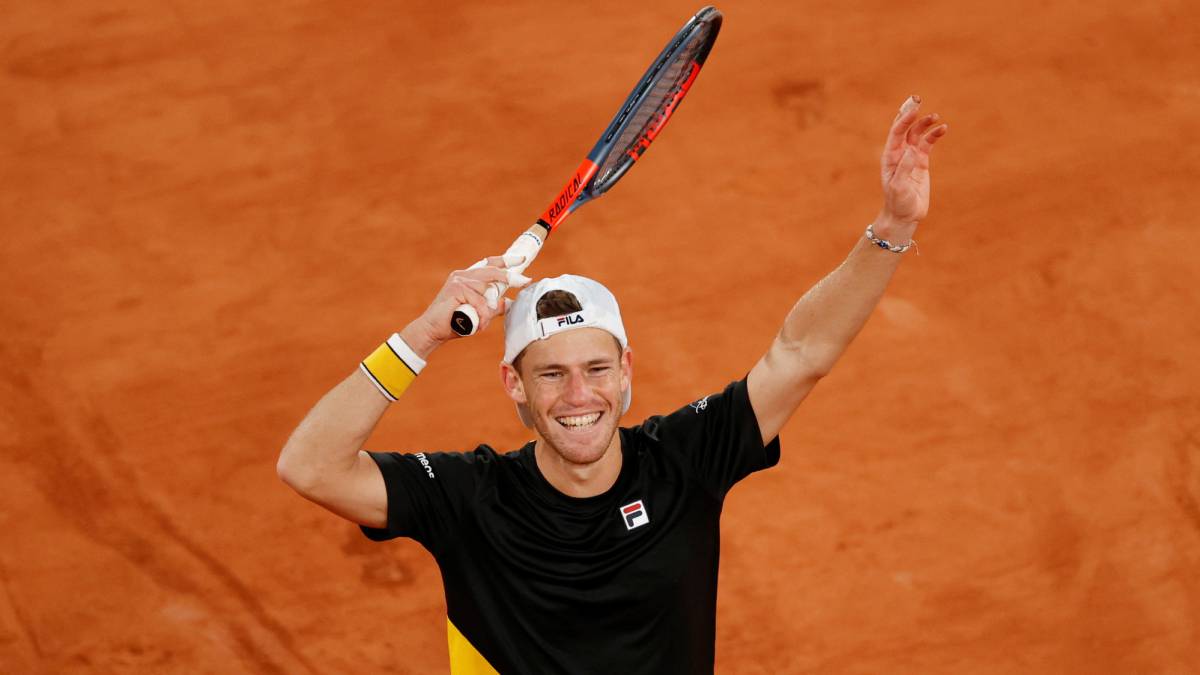 Epic battle. It is the phrase that defines the match for Diego Schwartzman, who after a five-hour eight-minute battle without quarter in the Philippe Chatrier, defeated the world number 3 and US Open champion, Dominic Thiem 7-6 (1), 5-7 , 6-7 (8) 7-6 (5) and 6-2.
A superb first set for the Argentine, playing to wear all the time against a Thiem who did not finish accommodating himself on the court and it was difficult for him to travel and accommodate his blows. Despite that, the tiebreak was where the 'Peque' made the biggest difference (7-1) to go to the front.
In the second set, the dominance of 'Peque' continued, who even had break opportunities to close the set and go two sets to zero. However, two rights were badly played at key points and the Argentine left the match. Thiem took advantage and took the second set 7-5 to equalize the match.
Afterwards, it was a physical and mental duel. Thiem got his best shots and Schwartzman brought all the balls. An epic battle where the difference were the key points. This is how in the two tiebreaks, they were minimal differences, it was 7-6 (8-6) for the Austrian in the third and a 7-6 (7-5) for Schwartzman in the fourth.
Y Thiem was going to pay dearly for the wear in the previous two sets and the five sets on Sunday against Hugo Gaston: with more than 5 hours, he could not face the physical superiority of Schwartzman, revitalized after taking the previous set, he managed to break in the sixth game of the set and finally got another serve from the Austrian to close the game with a 6-2 after more than five hours and eight minutes.
Schwartzman is awarded top 10 for the first time in his career. Now wait in the semifinals for Rafael Nadal or Jannik Sinner.
Photos from as.com