Griezmann, in the Olympus of Zidane
The Barcelona striker surpassed the French coach yesterday with his goal against Ukraine as the fifth highest scorer in the history of the French team.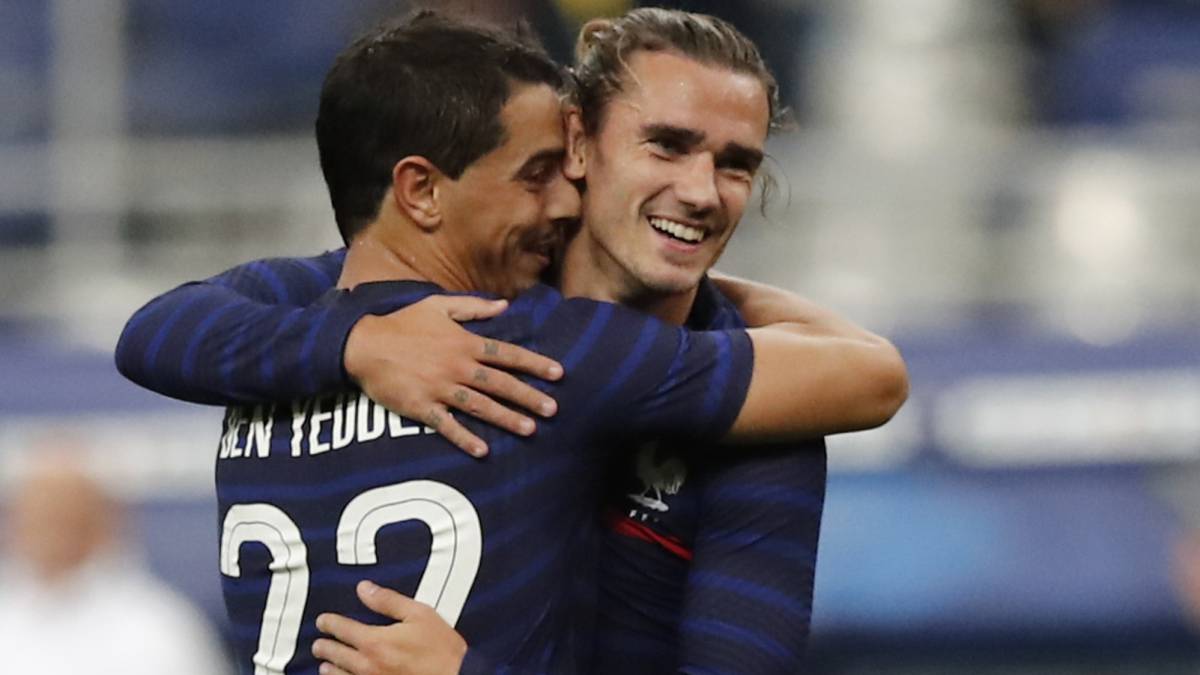 After a difficult start to the season with Barcelona, Antoine Griezmann regained his smile yesterday. The forward scored France's final seventh winning goal against Ukraine and dispelled doubts about his performance in recent weeks. It was a powerful shot from outside the area, although he had the help of a Ukrainian rival.
The former Atlético de Madrid player made history yesterday and became the fifth top scorer in the history of the French team, beating Zinedine Zidane. In 81 games, Griezmann has scored 32 goals, having a ratio of 0.4 goals per game. Zidane, for his part, scored 31 in 108 with a ratio of 0.29 goals per game, although he played in a more backward position than the current Barcelona player.
Griezmann was not the only player who yesterday broke a scoring record with France. With his double yesterday, Olivier Giroud surpassed Platini as the second top scorer of the French team and, on the other hand, Eduardo Camavinga made his debut as a starter with a goal that placed him as the second-earliest footballer to score with Les Bleus.
Photos from as.com