Doubts about the health safety of the race are growing, runners like De Gendt raise their voices and the organization has only one goal, to get to Milan.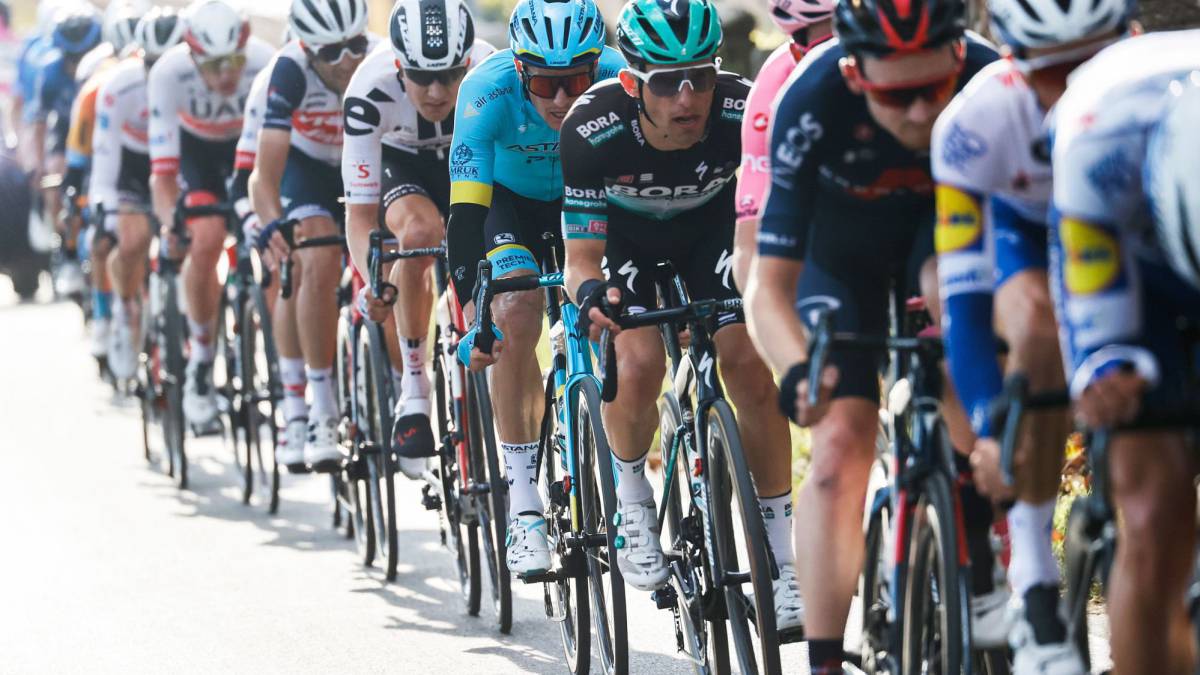 EI Giro played its 13th stage yesterday, but since last Monday, a rest day in which the peloton controls yielded eight positives in Covid, the race continues between doubts. The cases of Simon Yates, Kruijswijk, Matthews, the abandonment of Mitchelton and Jumbo, the affected staff members of various teams, or the news about the infection in a parallel test of e-bikes of 17 policemen, have made that each time there are more voices in the squad questioning whether the round will reach Milan.
Education First has already raised the option that the race end next Sunday 18, with a negative response from the organization. And the Belgian Thomas de Gendt, from Lotto Soudal, was sincere in Sporza: "The Giro is going in the wrong direction. We cyclists are debating whether we should continue. There are some who would withdraw and others who would not." And he even cast doubt on the official version: "That the infected policemen accompanied the e-bike test? Yes, yes ... that's what they say. They hide things from us. I hear cyclists cough and, although it may be a cold, I am not calm. If we wait for the decision to be made by the team, the organization or the institutions, it may come too late. There is a lot of money at stake. " "I thought the Giro would be safer than the Tour, but in France I never felt unsafe," he added.
Statements that prompted the response of the race director, Mauro Vegni, who raised the tone: "I called the manager of his team and told him that De Gendt must be very careful with what he says. Posing that the organization hides things is something very Seriously. International health is at stake. " And he defended the role they are carrying out: "We are very careful, athletes should help to keep calm. We knew that the virus would attack us" .
De Gendt's complaint was not the only one, there was already even before it was revealed that the virus had reached the squad. The organization assured that more tests were already being carried out and on the next rest day, Monday the 19th, tests will be carried out on the entire caravan, which will dictate what options there are to get to Milan and with what spirit. For Vegni, "the Giro must continue." A suspension would suppose an economic blow to the organization, moral to the country and even sports for, for example, the invited teams, whose reason for being is to show off at the appointment. At the moment, the Giro does not stop, but no one would be surprised if it did.

Photos from as.com