Giannis? "The Heat are the ideal destination for the stars"
Kevin O'Connor assures that after this final, in the NBA the Heat are seen as aspiring to everything in the market. His target is Giannis.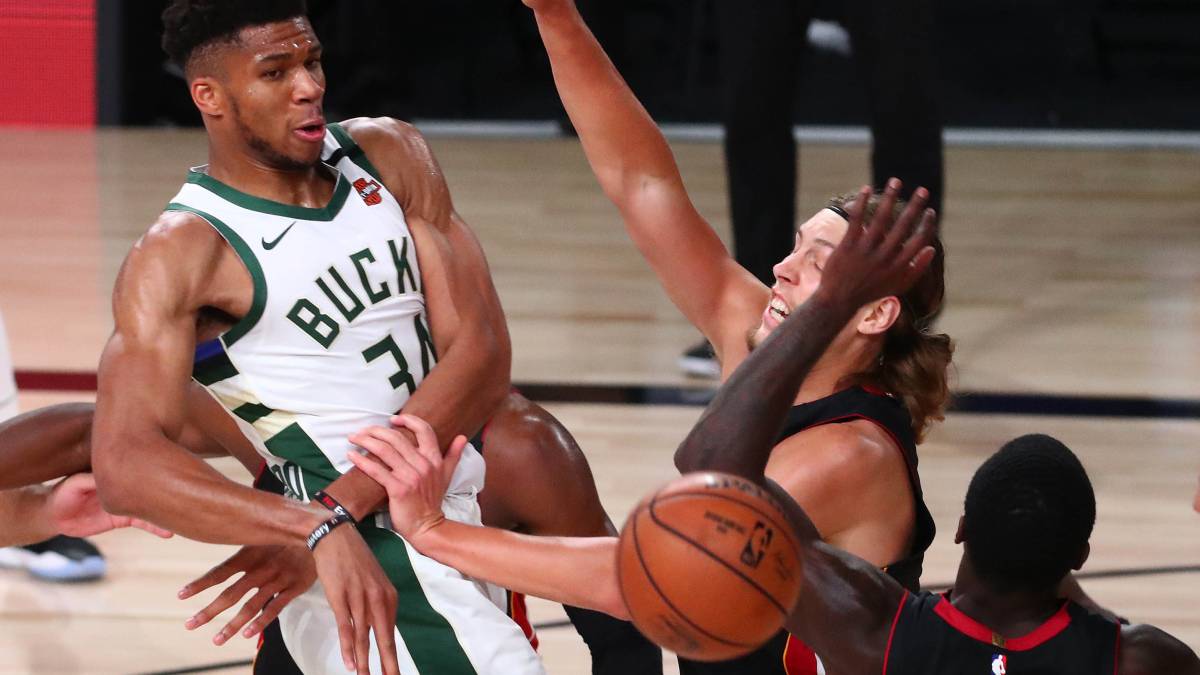 The Heat, who lost 3-1 to the Lakers after falling in a tremendous fourth game of the Finals in which they had a chance to turn a 2-0 into a menacing 2-2, need a miracle to become champions. But even if the logic is fulfilled and they are left without a title (something that could happen tomorrow, in the fifth game) this has been an exceptional season for the Florida team. That he has returned to the playoffs and has done so by proclaiming himself champion of the East, that he has seen his commitment to Jimmy Butler prove a resounding success and that he has two young stars on the unstoppable rise (Bam Adebayo, Tyler Herro ...) together with the discovery of , it is common in the franchise, players who find the perfect place to grow up there: Duncan Robinson, Kendrick Nunn ...
The reality is that the Heat's plan was not to fight for the ring this season. Initially, his goal was to integrate Butler, shore up his franchise culture (untouchable), and look head-on to free agency in 2021, when many of the NBA's big stars will be on the market (2020 is going to be rickety). ). It is an open secret that the great target is the double MVP, Giannis Antetokounmpo, who precisely suffered in his flesh to the Heat in the Eastern semifinals. If it was about impressing the Greek, they have succeeded. In addition, many executives consider that culture, that style and a way of doing things, is something that is highly valued among players. Butler, in fact, began to mature the idea of ending up in Florida when he shared a dressing room with Dwayne Wade in Chicago and listened to the legendary guard talk about how things were done in the Heat. For all this, the journalist Kevin O'Connor assured yesterday that several executives of other franchises were beginning to be clear about the result that those of Pat Riley and Erik Spoelstra would achieve in this brilliant season: "They have become the most attractive destination for any star who consider a change of scenery. "
The Heat have a brilliant sports present and, it is also fundamental, flexibility in their accounts. They can create room for a maximum contract simply by giving up the rights to two players who will be free agents when the season ends, Goran Dragic (more than 19 million this season) and Jae Crowder (7.8). But his goal is in 2021, when Kawhi Leonard, LeBron James, Paul George, Jrue Holiday, Rudy Gobert ... and Giannis Antetokounmpo will be within reach.
The Heat even have cards to move if Giannis calls for a trade and the operation is accelerated that way. In principle Bam Adebayo seems untouchable, and it would be to see the approach of Pat Riley with Tyler Herro if Antetokounmpo is within range. But also in Miami they have Robinson, Nunn ... and a not very buoyant capital in picks. They can transfer their first round of 2025 and, as soon as the next draft is over, that of 2027.
Photos from as.com