This new setback seriously endangers Löw's continuity on the Mannschaft bench, which remains second in the group, one point behind Spain.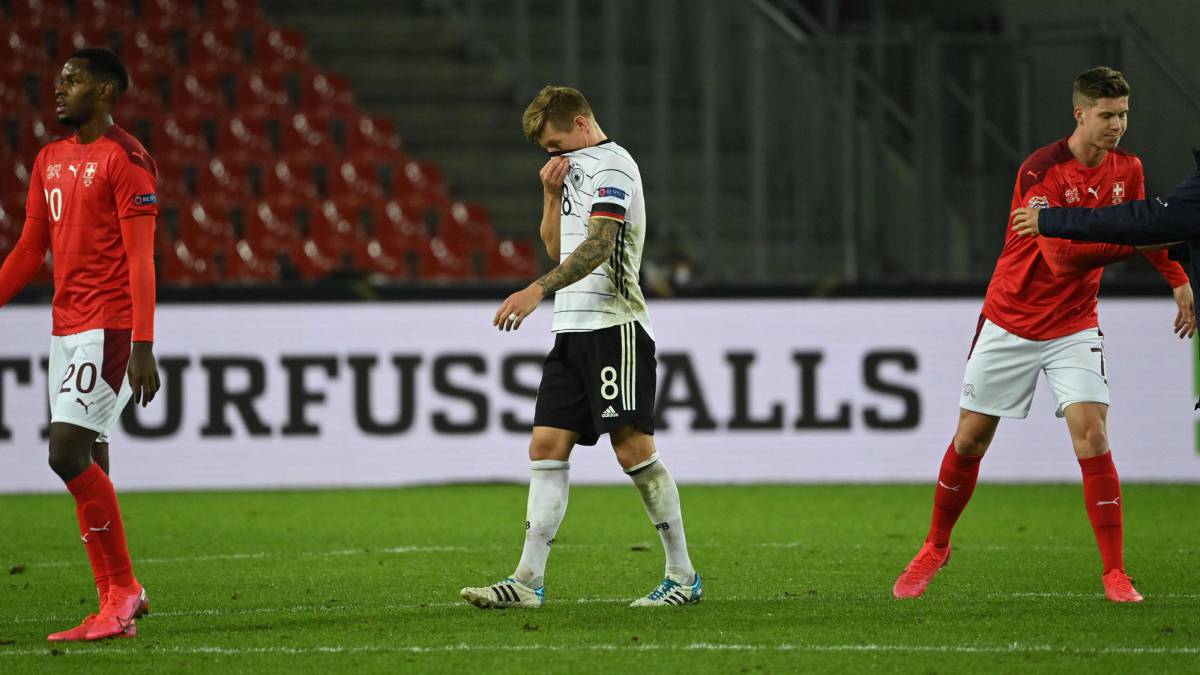 Germany closed the national team break with a three-way draw against a brave Switzerland that seriously jeopardizes Joachim Löw's continuity on the Mannschaft bench. Just one victory (2-1 against a Ukraine that had up to 14 casualties) so far this year is very little and puts the coach, once again, on the edge of the precipice. The four-time world champion remains second in group A4 of the Nations League, one point behind leading Spain, and will once again have the chance to improve her position in November against Ukraine and La Roja in Seville. It remains to be seen if it will be with Löw as coach.
His nerves were noticed from the beginning, especially in defense. As a result of the criticism, Löw changed the line from three back to one of four, but the result was not as desired. It took just five minutes for the Swiss to reveal the German rear and took the lead after a collective error that Gavranovic materialized with a header. The Mannschaft was a sea of doubts, trying to find Werner and Havertz above, but suffered a world behind. Gavranovic was able to increase the rent after a huge failure by Neuer, but ultimately it was Freuler who did justice on the scoreboard and beat Neuer with a brilliant Vaseline.
Löw couldn't believe it, but he didn't have much time to grieve. Werner's left foot cut the gap before half-time and an inspired Havertz right hand later set the stage for an already more recognizable Germany on Cologne green. Of course, the defense continued to be the same strainer and put the third to the imperial Gavranovic on a tray, who shot Neuer with a right hand that ruffled the Teutonic goal. A great heel from Gnabry put the tables again three minutes later, starting a final of the game of real heart attack. Germany arrived, Switzerland counterattacked, but the score did not move any more. Tremble Löw.
Photos from as.com