"It's frustrating, but it will be a more interesting grand prize."
Carlos Sainz could not get into the McLaren on Friday because there were no free practice sessions. "We were interested in testing the evolutions, we will have to wait."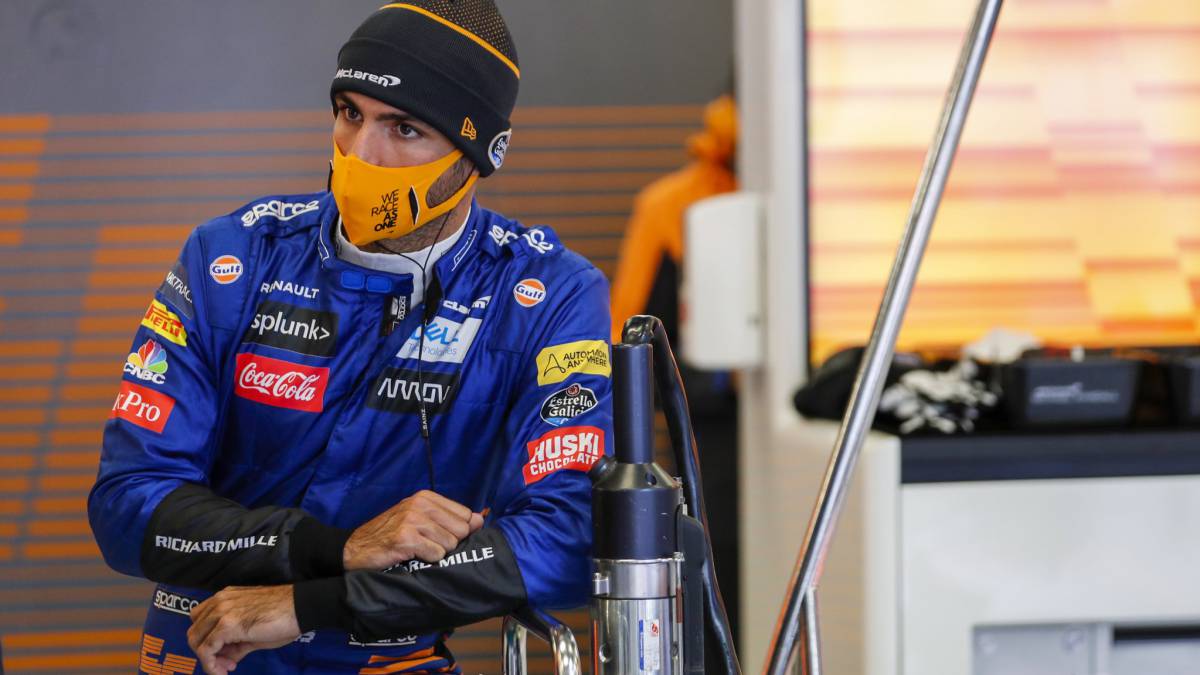 Work is piling up for Carlos Sainz and McLaren at the Nurburgring because without free practice the improvements they have brought cannot be evaluated. This Saturday they will work in a hurry to prepare the car for qualifying and the race, when it can rain again. In any case, it is nothing that a Formula 1 team is not prepared for. "A pity that we could not ride today, especially because it was an important Friday where we wanted to improve the car and we bring new parts. We will have to wait for Portimao to evaluate them. Here we are going to optimize everything and see what we can do in a weekend different in cold and rain, "says Sainz.
Although not all is bad news: "A bit frustrating because if there is a weekend in which we wanted a Friday it was this. It is unfortunate, but at the same time it will make the rest of the weekend more complicated and interesting for the fans Perhaps a more fun grand prize will come in spite of everything because there have been no training sessions. " "The pressure is standard, the one we always have in F1, but if we don't want Renault and Racing Point to overtake us, we already knew that we must take a step forward here," he explained.

Photos from as.com