Swiatek debuted his Grand Slam record at Roland Garros. In the last decade, many major winners have not been able to repeat.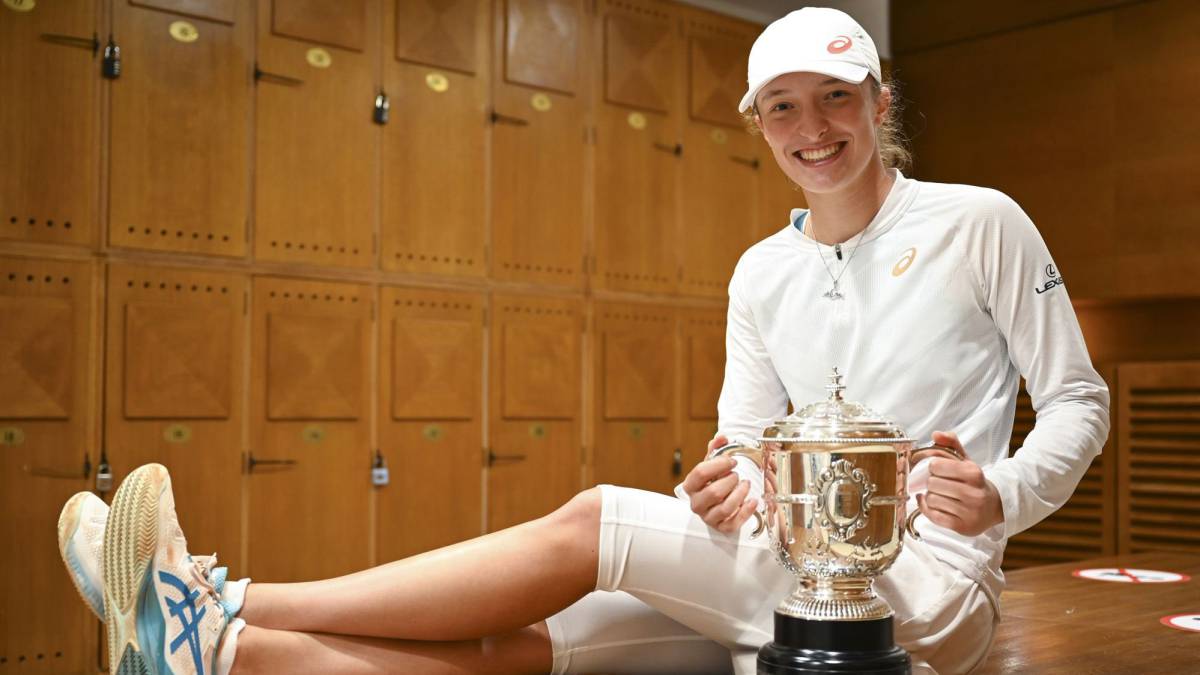 All tennis lovers are known for the performance swing that the women's circuit has experienced in recent years. From touching the sky to falling into oblivion, a circumstance that is no longer a surprise. Now it is Iga Swiatek, the reigning 19-year-old Roland Garros champion, who faces this 'curse' that haunts the vast majority of players who have inaugurated their majors record in the last decade. And it is that the examples abound in which a tennis player got her first great tournament and did not progress any further later.
In total there are nine players that we can refer to with this in the last decade, some of them with certain nuances that we will explain later. Namely: Francesca Schiavone (Roland Garros 2010), Samantha Stosur (US Open 2011), Marion Bartoli (Wimbledon 2013), Flavia Pennetta (US Open 2015), Jelena Ostapenko (Roland Garros 2017), Sloane Stephens (US Open 2017), Caroline Wozniacki (Australian Open 2018), Ashleigh Barty (Roland Garros 2019) and Bianca Andreescu (US Open 2019) .
Five of these cases are somewhat particular. Schiavone and Stephens are the only ones on this list who have repeated the Grand Slam final after winning their first title, but they still failed to expand their showcases. The Danish Wozniacki suffered a premature withdrawal from the slopes due to illness this year and it is difficult to determine where she would have left her roof. And both Barty and Andreescu have left this season blank except in Australia (insecurity due to COVID and injury, respectively), so they have not spent enough time on the track to disappear from the list.
However, the same cannot be said for Stosur, Bartoli, Pennetta and Ostapenko, who once touched glory disappeared from the map. After releasing her Grand Slam record, none of them reached the final of a major again, with Ostapenko being the most recent and bloody case since the Latvian is currently ranked 43rd in the WTA, far from rubbing shoulders with the elite. It should be remembered that Sofia Kenin, winner of her first Grand Slam this year in Australia against Garbiñe Muguruza, fell in the recent final in Paris against Swiatek, the protagonist of this story. Will this curiosity lead the Pole down the same path? Only time will give us the answer.
Photos from as.com